Sterling Raskie: Your Year's Money Checklist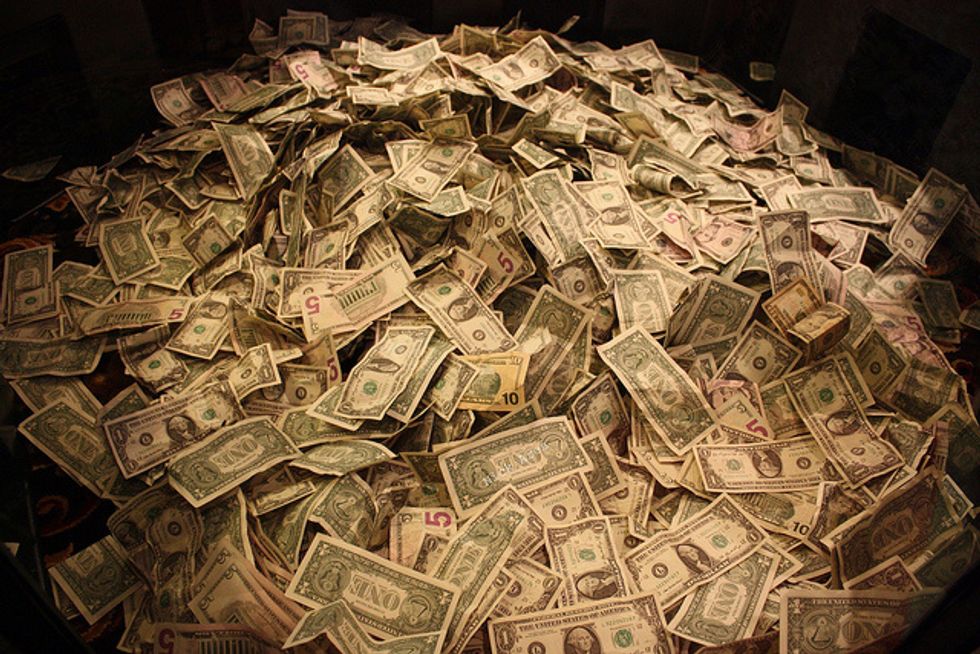 By Sterling Raskie, AdviceIQ (TNS)
As winter fades, it's time to seriously gear up to make your financial goals for 2015 real. They range from the simple and quick to the complex and long term. Here's a checklist to get you started and keep you going.
PAY YOURSELF FIRST
This concept, often pontificated, is relatively easy to understand and simple to implement. When you get paid, have a certain portion of your earnings (we recommend at least 10 percent) automatically deducted from your check and deposited into your 401(k), 403(b), 457, or other retirement plan at your work.
Contribute enough of a percentage to get your employer match. Your employer doesn't offer a plan? Set up and automatically save to an individual retirement account. If you're ambitious, you can actually contribute to both.
PAY DOWN DEBT
Want a guaranteed rate of return? Simply pay off your debt early and you save yourself that interest rate tacked onto the balance, rather than paying it to the lender.
The type of debt matters. Some also argue whether to pay off a mortgage early; that choice is yours. Consider paying off consumer debt such as credit card balances and student and car loans as soon as possible.
GIVE YOURSELF A RAISE
This probably isn't too hard to do, especially since organizing documentation for tax time looms.
Go through your 2014 receipts and credit card and bank statements and look for purchases that were entirely discretionary that you didn't need to buy. See which you may be able to eliminate for this year, such as excessively dining out or picking up an expensive coffee every day, to name just two.
Use the excess cash to fund your retirement plan and or pay down debt.
CHECK INSURANCE
Prior to institution of the Affordable Care Act (aka Obamacare), which was billed as seeking to expand coverage and improve affordability of health care coverage, nearly 32 million underinsured persons younger than 65 were in households spending a high share of income on medical care _ as many as a third of residents in states like Idaho, Florida, Nevada, New Mexico and Texas. Nationally, more than half of people with low incomes and 20 percent of those with middle incomes were either underinsured or uninsured in recent years.
Some of these folks likely just can't afford insurance; others are probably just negligent about their policies. Check your health care as well as your auto, homeowners, life and other insurance to make sure you remain properly covered or even carry excess coverage such an umbrella policy.
RESEARCH WAYS TO MAKE COVERAGE MORE AFFORDABLE
Many times you can raise the deductibles on your auto and home policies or, if you drive an older car, remove comprehensive (which protects you from such mishaps as theft, natural disasters and vandalism) or collision to reduce premiums.
Do you qualify for more life insurance through work? Consider getting as much coverage from your employer as you can, including other available types of policies such as disability (in case you become unable to work). It's cheap and generally requires no underwriting.
GET A FINANCIAL CHECKUP
Talk with a professional regarding your finances and see if he or she recommends ideas.
INVEST IN YOURSELF
Read at least one personal finance book every few months, and build from there. Keep yourself informed and prepared to ask your advisor _ not to mention yourself — about your financial situation.
About the Writer
Sterling Raskie is an independent, fee-only financial planner at Blankenship Financial Planning in New Berlin, Ill.
Raskie writes for AdviceIQ, which delivers quality personal finance articles by both financial advisors and AdviceIQ editors.
(c) 2015 AdviceIQ, Distributed by Tribune Content Agency, LLC
Image: Nick Ares, Flickr