Steve Bannon Wrote A Shakespearean Rap Musical, And It Is As Horrifying As You Might Imagine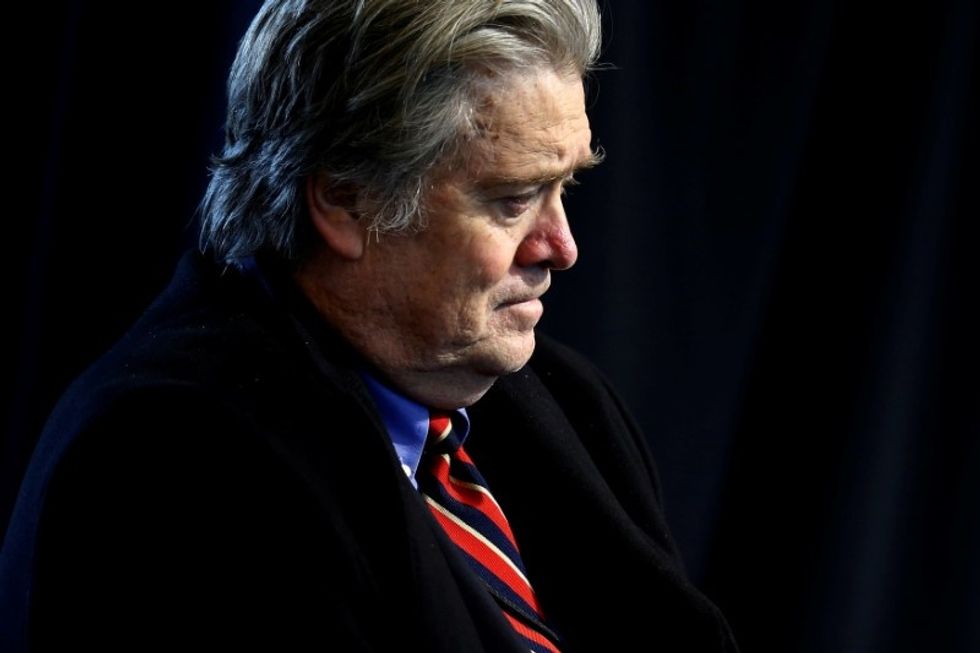 Reprinted with permission from Alternet.
These days, Steve Bannon is best known for being Trump's most hungover-looking senior adviser and the most powerful (though probably not the only) white nationalist in his administration. But before he had an office in the West Wing, he was just Steve Bannon, aspiring screenwriter, right-wing documentarian and alleged beneficiary of "Seinfeld" royalties.
One of the films Bannon tried but failed to make was a hip-hop version of Shakespeare's "Coriolanus" set during the L.A. riots, an idea surpassed in its grotesquery on paper only by its real-world application. Thanks to Now This News, you can check out a special staging of this tragedy. It's ridiculous, incomprehensible and offensive, often all at once!
Bannon, who penned "The Thing I Am" with co-writer Julia Jones, could not have done a better job of conveying his out-of-touch, stereotype-laden vision of exactly how things went down. The plot is filled with preposterous L.A. gangstas, endlessly grabbing crotches—their own and each other's—swearing, and using the n-word with a frequency that would embarrass even Tarantino.
"South Central is the belly, you, niggas, its mutinous members," Agrippa says at the top of the play. "Look on and you'll see that the benefits which you receive proceed…from them to you. In no way from your sorry black asses."
It starts subterranean and goes downhill from there. Check it out, below:
Kali Holloway is a senior writer and the associate editor of media and culture at AlterNet.
This article was made possible by the readers and supporters of AlterNet.