#Endorse This: Steven Mnuchin Unmasked By Samantha Bee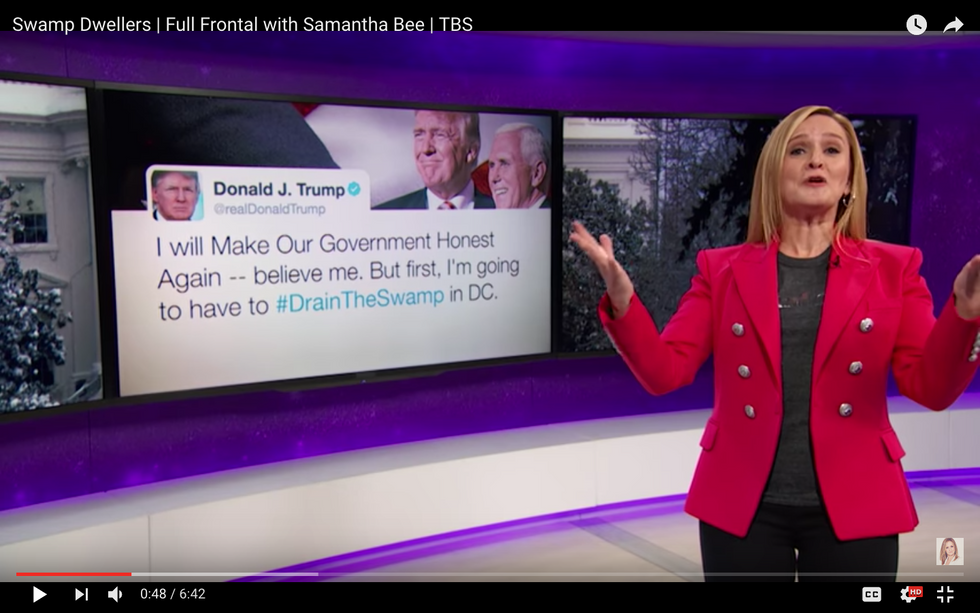 Of all the unattractive and uninspiring figures nominated by Donald Trump to serve in his cabinet, designated Treasury Secretary Steven Mnuchin may be the most disreputable of them all — quite an achievement.
A New Yorker from a liberal Democratic family, born to great wealth and privilege, Mnuchin has lived a thoroughly self-serving life — culminating in his decision to raise millions for Trump's bigoted campaign as a quid pro quo for the nation's top financial post. The arrogant plutocrat even changed his Yale alumni listing to "Secretary of the Treasury of the United States" before his confirmation hearing.
In a blistering review, Samantha Bee examines the sleazy methods used by Mnuchin to enrich himself in the aftermath of the financial crisis, when he scored about $400 million from a bank that literally swindled widows out of their homes. She contrasts the rise of this greedy character with Trump's campaign denunciations of Wall Street and Goldman Sachs (the legendary financial house where Mnuchin and several other major Trump appointees began his career). She warns against his plans to undo the Dodd-Frank reforms and consumer regulations meant to protect Americans from his ilk.
It's not an edifying spectacle. And still, Bee makes us laugh at this villain and his patron, the man who will be president by noon on Friday.