Still Crazy After All These Years: Fox News Gang Owes Hillary An Abject Apology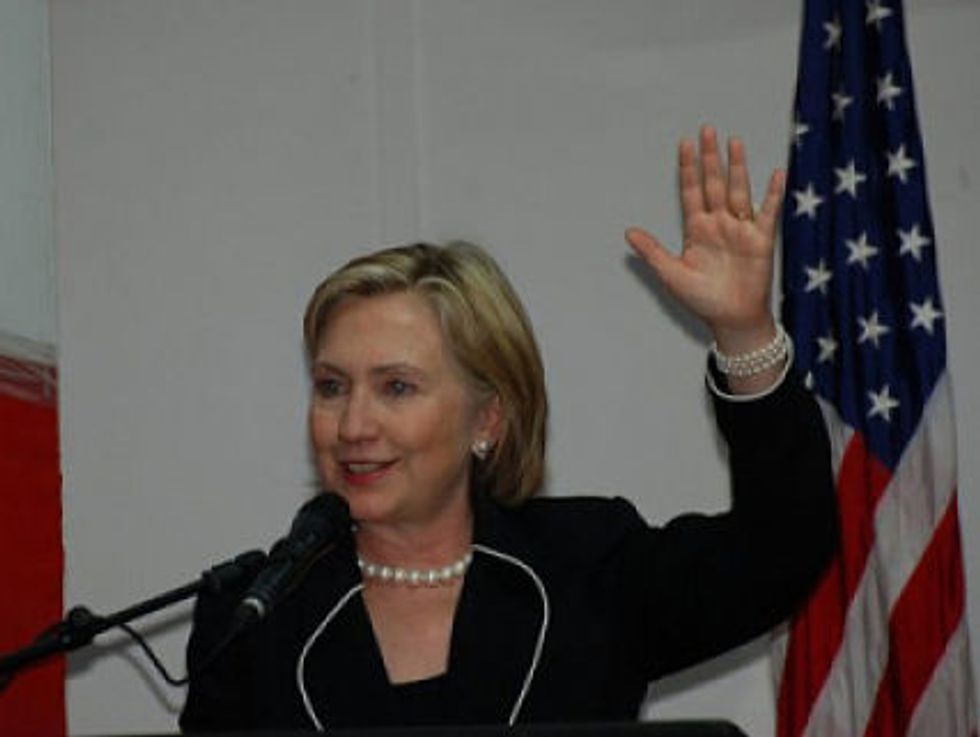 To most Americans, Secretary of State Hillary Rodham Clinton's sudden hospitalization is an occasion for compassion, concern, and urgent wishes for her full recovery. But for her perennially obsessed adversaries on the far right, the former First Lady's illness is a moment of deep embarrassment – or ought to be.
Until Sunday, when Clinton entered New York Presbyterian Hospital for treatment of a blood clot caused by a concussion she suffered a few weeks ago, her most irresponsible critics were suggesting that she might be faking the injury. The supposed reason for such a diplomatic illness, according to John Bolton, the Fox News personality and former UN Ambassador, was so that Clinton could avoid testifying on Capitol Hill about the Benghazi terrorist attack that left three State Department personnel dead, including Ambassador Christopher Stevens.
Now that Clinton has been admitted to one of the nation's premier hospitals for treatment with anti-coagulant medication, it is worth reviewing the false suspicions that Bolton, other Fox News personalities, the New York Post, and assorted reactionary bloggers tried to arouse about her. The anti-Clinton mania of the 90s – which infected mainstream media as well as right-wing propagandists – remains latent but highly contagious among certain Republicans. And it remains just as reliant upon misinformation and deception now as it did back then.
On December 17 – two days after Clinton's doctors issued an official medical report through the State Department about her continued suffering from a stomach virus that had left her extremely dehydrated and caused her to faint – Bolton mocked her for feigning a "diplomatic illness." She did not wish to testify about security at the Benghazi consulate, the subject of a critical State Department review that she had commissioned, and therefore had contracted "a diplomatic illness to beat the band," said Bolton sardonically.
Bolton was not alone in uttering these unfounded claims. They were echoed on The Five, a Fox News chat show featuring four dim commentators and Bob Beckel. Monica Crowley, another regular Fox clown, likewise suggested that Clinton's virus had "impeccable timing."
Ten days later, Bolton again insinuated in an op-ed article for the New York Post – also owned by Rupert Murdoch's News Corp – that Clinton was attempting to avoid testifying about Benghazi. While accusing her of using "a series of excuses" to evade testimony, Bolton's article didn't specify the "diplomatic illness" charge again, prompting Washington Post press critic Erik Wemple to ask whether he was withdrawing that canard. In an email to Wemple, Bolton made feeble jokes but neither repeated nor withdrew the accusation. Meanwhile, wingnut bloggers claimed that Clinton was carousing at a resort in the Dominican Republic — just as she was being sent to the hospital in New York by her physicians.
With Clinton in the hospital, it should now be obvious even to the most addled hater that the repeated statements from the State Department about her medical condition have been accurate, that she is innocent of any deception, that she fully intended to testify in January as promised, and that she indeed took full responsibility for the Benghazi tragedy, even though she deserved no blame. It should also be obvious that she deserves an apology from Bolton, a figure who has brought ridicule and shame on the US government more than once in the guise of public service.
The first reactions from the Republican right were not promising, alas, as alarming symptoms of the same old sickness showed up instantaneously on Twitter. Nor was it reassuring that the Los Angeles Timesgave credence to the charges in an online poll inquiring, "Did she fake it?"
"If anyone has mastered the victimhood complex it is Hillary Rodham Clinton," cheeped a GOP activist from New York. "She plays it brilliantly. Has for 20 yrs."
You see, it doesn't matter whether Hillary is actually the victim of speculation, slur, and slander. It never has and – for those moral troglodytes – it never will.