Stone Pal Jerome Corsi In Plea Talks With Special Counsel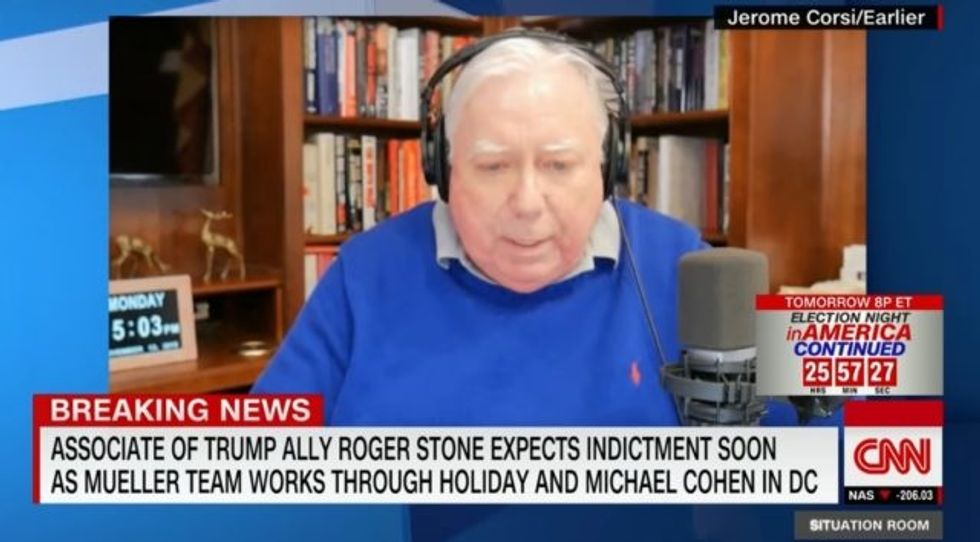 Reprinted with permission from AlterNet.
Jerome Corsi, a conservative write and ally of Donald Trump associate Roger Stone, is in talks with special counsel Robert Mueller, the Washington Post reports.
Corsi is reportedly in plea negotiations with Mueller, which the Post notes "could bring Mueller's team closer to determining whether Trump or his advisers were linked to WikiLeaks' release of hacked Democratic emails in 2016, a key part of his long-running inquiry."
Mueller is interested in determining whether Corsi had advanced knowledge of WikiLeak's founder Julian Assange's plan to release emails damaging to Hillary Clinton's 2016 presidential campaign.
Corsi has previously said he expects to be indicted for lying during his meetings with investigators.
He said he spoke for nearly 40 hours with Mueller's team.
Read the full report at the Washington Post.
Elizabeth Preza is the Managing Editor of AlterNet. Follow her on Twitter @lizacisms.