Storm Marches Toward East Coast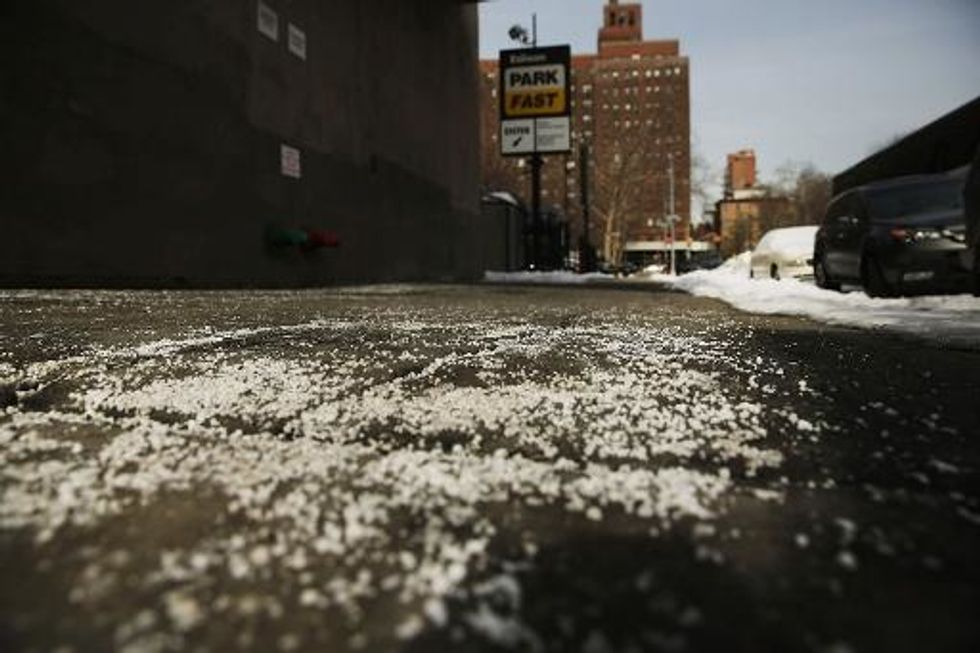 By Matt Pearce, Los Angeles Times
A winter storm marched toward the East Coast on Sunday night, prompting airlines to cancel 1,500 Monday flights preemptively and the federal government to announce that its Washington offices would be closed.
The District of Columbia, where 6 to 10 inches of sleet and snow was forecast, also decided to close its government offices on the first day of the workweek.
Part of the massive moisture moving east comes from the rainstorms that drenched Southern California late last week and over the weekend, said James LaRosa, a meteorologist for the National Weather Service in Nashville, Tennessee.
"Probably the best word to describe it is 'messy,' " LaRosa said.
In Tennessee, for instance, some areas were expected to get up to 2 inches of freezing rain and sleet, followed by 3 to 4 inches of snow.
The storms were wreaking chaos in states around the country. In Mississippi, where up to three-quarters of an inch of ice and possible tornadoes were forecast overnight, Gov. Phil Bryant declared a state of emergency.
The governors of New Jersey and Delaware, facing heavy snows, also declared states of emergency.
Airlines canceled more than 1,900 U.S. flights Sunday, according to FlightAware.com, and delayed thousands more.
Sunday church services across Oklahoma were canceled as bands of freezing rain and sleet swept through the state.
In St. Louis, the weather forced the closure of the city's Gateway Arch. Dozens of area schools announced they would be closed on Monday.
Elsewhere in Missouri, drivers were reportedly stranded on Interstate 70 overnight Saturday and early Sunday as icy roads caused wrecks and left a litter of abandoned cars.
After a similar spate of traffic accidents in Monongalia County, W.Va., county officials declared a state of emergency over the 6 to 10 inches of snow expected to hit the area.
Drivers brave enough, or foolish enough, to challenge the weather found the trip torturous.
"Oh Boy! We are going 20 MPH. ICE ON OUR WINDOW," tweeted NASCAR driver Kenny Wallace, who was sharing images of a long drive through Missouri's ice- and snow-encrusted roads Sunday.
But not all the cold weather was icy or snowy.
In Chicago, where temperatures hovered close to single digits Sunday morning, "Tonight Show" host Jimmy Fallon walked into Lake Michigan wearing a suit and tie — possibly the best-dressed participant in the Polar Plunge.
"If you hear a scream like a little girl's, just know that Jimmy Fallon is swimming in Lake Michigan," Fallon told a crowd before going in, according to the Chicago Tribune.
It wasn't immediately clear if Fallon did scream. But when he emerged from the frigid water, the horror on his face was unmistakable.
AFP Photo/Spencer Platt