Stormy Lawyer Hails Trump's 'Devastating Admission'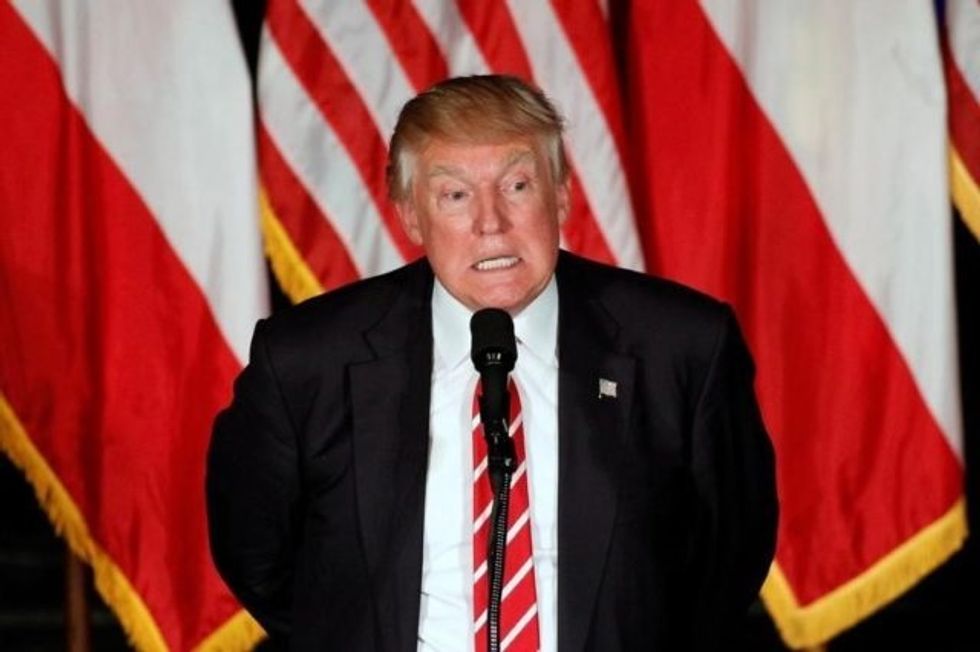 Reprinted with permission from AlterNet.
Michael Avenatti cheered President Donald Trump's appearance on Fox News' "Fox & Friends" Thursday morning, arguing that the president made "a devastating admission" in the Stormy Daniels case.
Avenatti represents Daniels, whose legal name is Stephanie Clifford, in her lawsuit against the president and his lawyer Michael Cohen. Clifford says she had an affair with Trump in 2006, and she is suing to be released from a non-disclosure agreement she signed to keep quiet about their relationship.
Cohen has claimed that he personally paid Clifford $130,000 for her silence and that the president had no knowledge of the transaction. This payment could potentially have violated campaign finance law since it occurred in the days leading up to the 2016 election. But when speaking about Cohen on "Fox & Friends." Trump noted that Cohen had "represented" him in the case, which implies that he spoke on the president's behalf and kept him informed of the legal developments.
"This was another gift from the heavens," Avenatti said on MSNBC's "Deadline: White House" of Trump's comments. "This is a very damaging admission for Mr. Trump, this no question of that. … It directly contradicts what he said on Air Force One. It directly contradicts what Michael Cohen has said in the past. It directly contradicts what Michael Cohen's lawyer David Schwartz went around to Megyn Kelly and others and stated."
Georgetown University law professor David Super told the Washington Post that Trump's remarks could implicate him in violations of the law.
"This does connect the president to any campaign finance violations involved in the Daniels deal," Super said. "Cohen is already known to have used Trump Organization facilities to make the deal happen, but this connects it back to the president. It eliminates the possibility that Cohen was acting independently from the campaign as a Trump enthusiast."
Watch the clip below:
Watch: @MichaelAvenatti , Stormy Daniel's attorney, responds to Trump's freewheeling Fox interview & Michael Cohen's intention to plead the 5th pic.twitter.com/44o0rpnmgd

— Deadline White House (@DeadlineWH) April 26, 2018
Cody Fenwick is a reporter and editor. Follow him on Twitter @codytfenwick.