Strange But True: Mitt Romney Picked The Music For His Horse's Dance Competition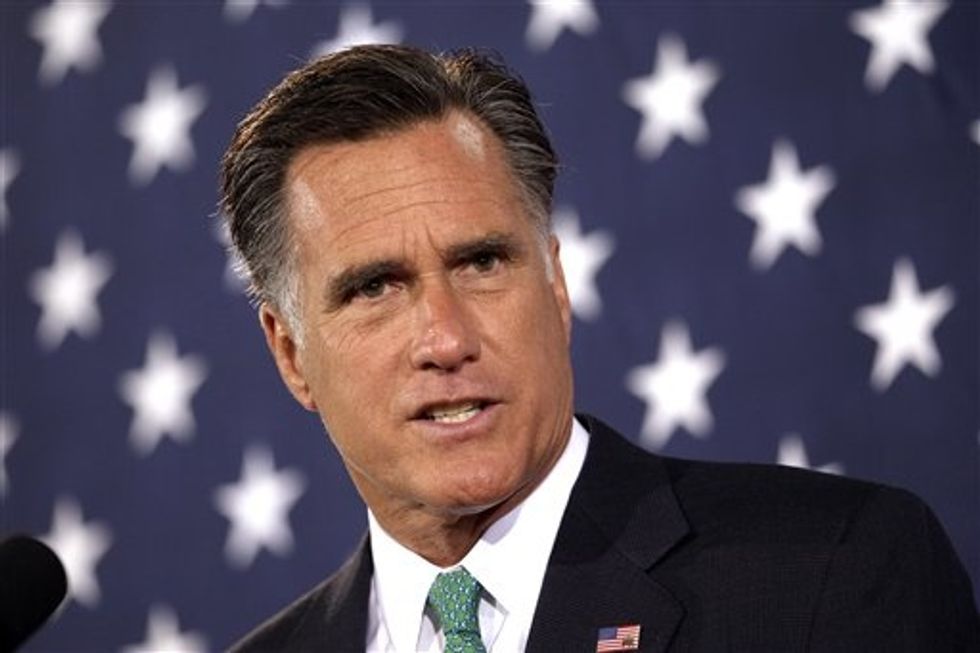 Mitt Romney won't be in attendence at the 2012 Dressage World Cup, which starts today, but he and his wife Ann will play a very personal role in the tournament's outcome.
The Romneys are high-profile participants in the world of dressage, the classical sport of dancing horses. (It is pronounced dress-AHJE, like a French word.) Here is a video example — the horse "dances" to the band Queen:

According to ABC News, the Romneys own 8 dressage horses — at a tremendous financial cost — and Ann Romney is "a fixture in the stands on the global dressage circuit," sometimes bringing Mitt along with her.
Mitt himself will have a major impact on this year's World Cup; he picked the music that the Romneys' horse Rafalca will dance to (a selection of songs from the sountracks of "Rainman" and "The Mission.") As dressage enthusiast Kenneth J. Braddick told ABC News, this is a critical decision:
"[Jan Eberling, Rafalca's rider] told me, 'Mitt picked the music … that was his contribution, and we love it,' " Braddick said. He added that this was not an insubstantial contribution — many riders have music specially composed for competition, and some even hire an orchestra to play a version that will precisely fit the footfalls of the horse in question.
It takes car elevator wealth to participate in the sport. "It runs thousands of dollars a month to maintain," Braddick said in the same interview. "They have pretty much everything — a farrier, a chiropractor, a vet, a masseuse for the horses. Just like any professional athlete at that level."
ABC News reports that, according to Romney's 2010 tax return, Mitt and Ann have sunk hundreds of thousands of dollars into the sport. The Romneys have a $250,000 to $500,000 stake in a corporation called Rob Rom Enterprises, which owns dressage horses, and incurred more than $77,000 in losses in 2010.
Mitt Romney has made no secret of his love of horses; recently a video leaked in which he discusses the smooth gait of his Missouri Fox Trotter.

Ann Romney's love of horses has attracted a good deal of media attention, primarily because she uses riding as a treatment for her Multiple Sclerosis. Paying hundreds of thousands of dollars to have someone else make a horse dance to the "Rainman" soundtrack has nothing to do with her illness, however, and her absence from this year's World Cup suggests that the Romneys may be self-conscious about their elite hobby.
As Democratic consultant Tad Devine told ABC News, "Dressage sounds like a very upper class activity, and I think the campaign doesn't want to do anything to remind people that he lives a life very different than most in this country."