Strange Fate Awaits Republicans In D.C.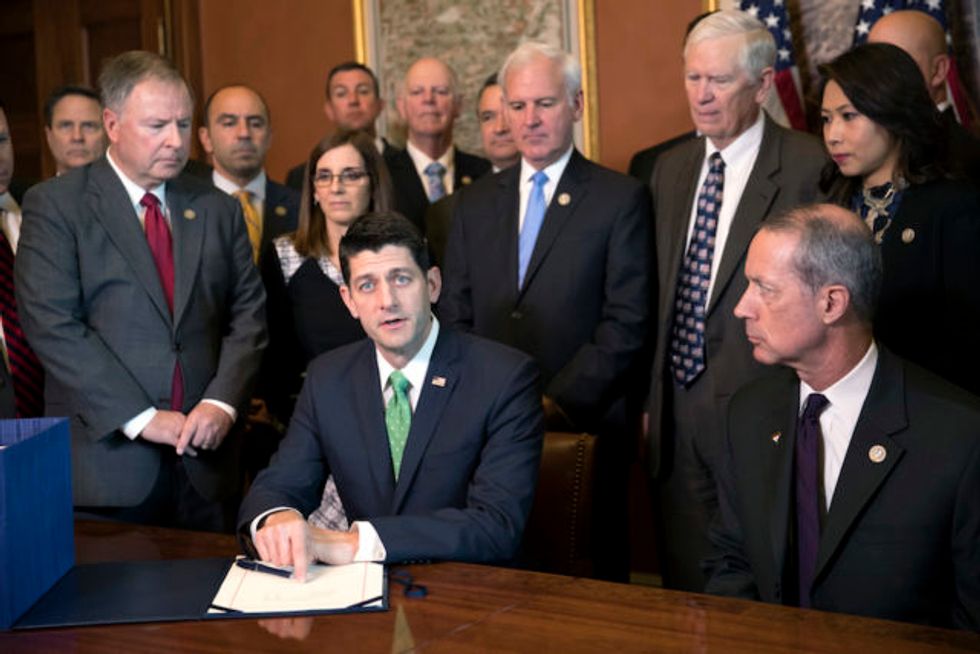 Republicans may currently rule Washington's federal government, but inside the District of Columbia the party is somewhere between an endangered species and space alien.
According to Ballot Access News, edited by Richard Winger, the GOP is poised to lose its status as a "qualified political party" in Washington, D.C., because it has not recruited any candidates for citywide office in this spring's June 19 primary elections.
If there are no Republican write-in candidates gaining at least 7,500 votes, then the GOP will cease to exist as a political party in the capital. That official demise would follow the more rhetorical assessments that the president has already destroyed the party.
Winger explains:
"The District of Columbia defines a qualified party as a group that polled at least 7,500 votes for one of the partisan districtwide offices, which are Mayor, Attorney General, Delegate to the U.S. House, Chair of the City Council, and Council-at-Large.

"No Republican Party member filed to be on the June 19 Republican primary ballot. There were originally two Republicans who filed for Council-at-Large, but one withdrew and the other didn't complete the filing process. However, write-ins are permitted in D.C. primaries, so it is possible a Republican candidate will win one of the nominations by write-in votes. But if no one does that, the Republican Party will lose its status as a qualified party in the District."
Like many things under the current administration, this prospective development somewhat favors President Trump. If he seeks re-election, Trump would face no opposition in the District' 2020 primary. But it also means that local Republicans would have a harder time getting back into city office.
"There is no procedure for an unqualified party to regain its status, except by placing a nominee on the general election by petition and hoping that nominee polls 7,500 votes," Winger explained. "So if the party does lose its status in November 2018, it won't have its own primary in 2020, nor its own presidential primary."
For once in the Trump era, maybe Washington Republicans are setting an example that the rest of the country could follow.