Strict Voter ID Laws Are The New Jim Crow Laws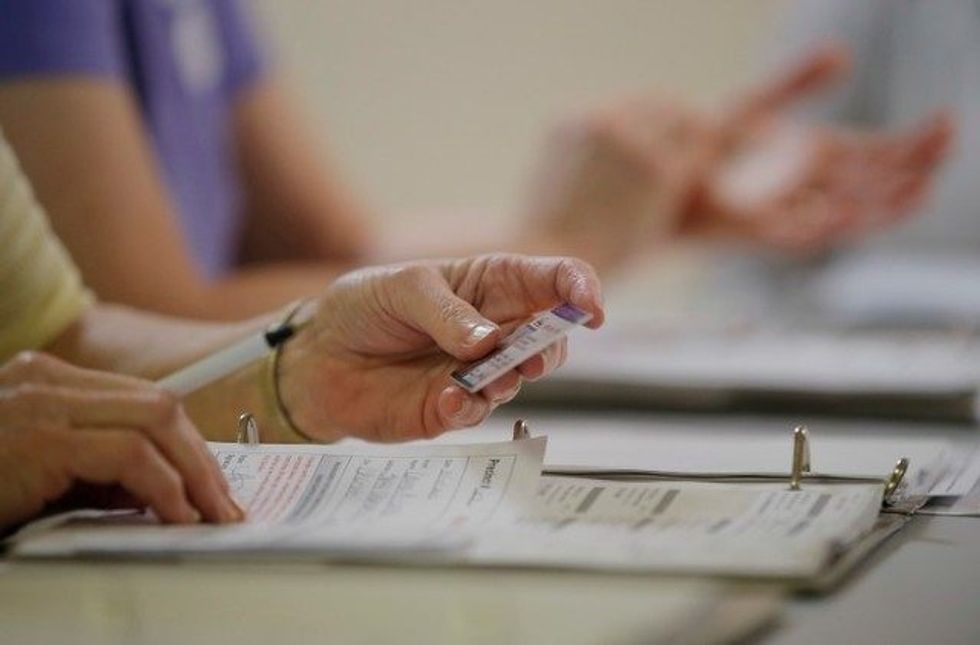 Reprinted with permission from Media Matters. 
Thirty-four states currently have voter ID laws, and 32 will be in effect on Election Day. These laws require voters to present some form of identification document when going to vote — a step beyond the "non-documentary" identity verification requirements used across the country. Right-wing media have played an important role in making it hard for certain Americans to vote. They tout the necessity of the most restrictive voter ID requirements to supposedly thwart voter fraud, while dismissing the risk of voter disenfranchisement that accompanies these strict voter ID laws as a "myth."
Just as Jim Crow laws denied the right to vote through literacy tests, poll taxes, the grandfather clause and violence, strict voter ID laws unfairly target minorities, especially Latinos and African-Americans. Communities of color are more affected than other groups by these unnecessary and redundant voting restrictions because many Latinos and African-Americans disproportionately lack access to the required form of photo IDs or the personal documentation needed to obtain them, or they just don't have the necessary information on how to get them. This is how strict voter ID laws harm voters:
Strict voter ID laws target the poorest voters, according to the Brennan Center for Justice: "More than 1 million eligible voters [in states with the most restrictive laws] fall below the federal poverty line. … Birth certificates can cost between $8 and $25. Marriage licenses, required for married women whose birth certificates include a maiden name, can cost between $8 and $20," compared with the poll tax during the Jim Crow era, which "cost $10.64 in current dollars."
Strict voter ID laws target minorities, the Brennan Center reports: "In the 10 states with restrictive voter laws, … 1.2 million eligible black voters and 500,000 eligible Hispanic voters live more than 10 miles from their nearest ID-issuing office open more than two days a week." Plus, many of these offices that issue IDs maintain limited business hours, making it harder for those "in rural regions with the highest concentrations of people of color and people in poverty" to get there during open hours.
Strict voter ID laws can cause serious confusion. For example, in Texas, "half of the residents who said they didn't vote in 2014 because they lacked a voter ID actually had an acceptable ID and didn't know it."
Lawmakers in states with voter ID laws echo right-wing media by claiming they are preventing voter fraud, but many have openly admitted that these laws are just meant to prevent people from showing up, so as to sway an election. In addition, these photo requirements would prevent only voter impersonation — a type of in-person voter fraud that is virtually nonexistent. The Voting Rights Act of 1965 was enacted to protect voters from barriers to voting and was used to challenge these overly restrictive laws, but it's been under attack, and those efforts have drawn support from Chief Justice John G Roberts and a conservative majority of the Supreme Court. Roberts questioned the necessity of the act, claiming that "nearly 50 years later, things have changed dramatically."
Expanding the right to vote to include all Americans has been a long process, requiring excluded communities to clear countless barriers and hurdles to ensure that all people can make their voice heard on Election Day.
IMAGE: An election worker checks a voter's drivers license as North Carolina's controversial "Voter ID" law goes into effect for the state's presidential primary election at a polling place in Charlotte, North Carolina, U.S. on March 15, 2016. REUTERS/Chris Keane/File Photo