Struggling Sbarro Files For Chapter 11 Bankruptcy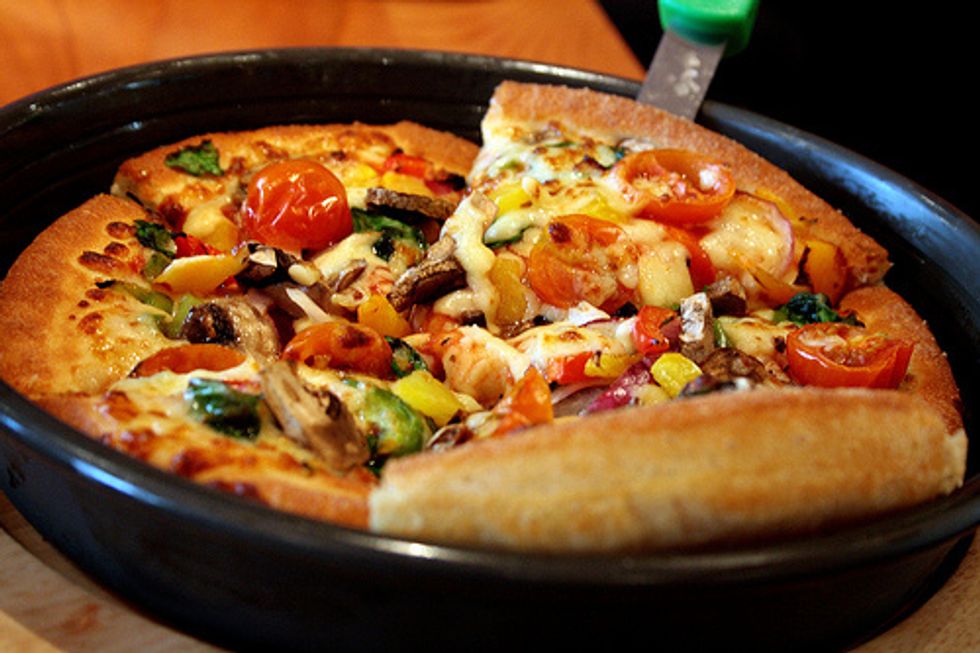 By Lisa Du, Newsday
MELVILLE, N.Y. — Sbarro LLC, the Melville-based pizza chain ubiquitous in mall food courts, filed Monday for bankruptcy protection for the second time in less than three years.
In a news release, Sbarro said the Chapter 11 filing is designed for a quick exit from bankruptcy as the company's management embarks on a broader plan to reduce debt, which includes closing underperforming stores.
A group of lenders will provide $20 million in financing, and the reorganization will eliminate $140 million of debt, the company said. Priority lenders will receive majority ownership of the reorganized business.
In court filings with the Southern District of New York in Manhattan, Sbarro listed $100 million to $500 million in assets and liabilities.
Sbarro's 600 franchisees, out of its 800 stores worldwide, will not be affected by the filing.
Last month, Sbarro announced it would close 155 locations across the United States as part of a plan by its new executive leadership to improve its balance sheet.
Sbarro Chief Executive J. David Karam, a former president at Wendy's, joined last March after previous head James Greco resigned. Greco, an executive known for turning around distressed restaurant companies, was at Sbarro for a year.
Sbarro had previously filed for reorganization in April 2011 and re-emerged from bankruptcy later that year. Since then, the company has attempted a comeback through expanding in foreign countries, testing a fast-casual format and using new recipes for its sauces and dough.
Sbarro started as a family owned restaurant in Brooklyn in 1956, and began its expansion in shopping centers in 1970. The company went public in 1985 and was taken private in 1999. In 2007, private equity firm MidOcean Partners bought Sbarro for $417 million.
Photo: Mrs TeePot via Flickr