Student Activists Win Big In Florida Firearms Vote
@AlterNet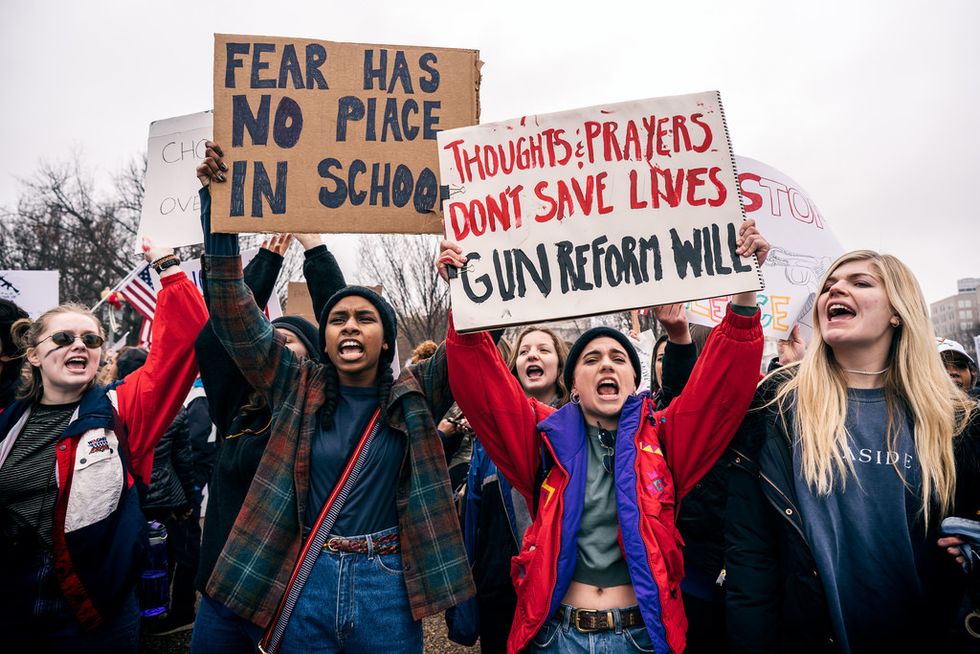 Reprinted with permission from AlterNet.
By Cody Fenwick
Student activists from Parkland, Florida, captivated the country with their passionate advocacy for gun control following the devastating shooting at Marjory Stoneman Douglas High School.
Now, their advocacy has produced real results. A bill raising the age limit to buy firearms and imposing a three-day waiting period has passed the state legislature.
The bill now heads to Gov. Rick Scott, who has not yet said if he will sign it.
If Scott doesn't sign, he may face trouble with the voters. Recent polling found that Florida residents believe their representatives need to do more to reduce gun violence. Seventy-eight percent said they favored raising the minimum age to buy a gun, and 87 percent said they supported waiting periods.
Unfortunately, the bill includes a misguided provision to allow school employees to carry firearms. Some lawmakers pointed out that placing more guns in school just raises the chances that something will go wrong.
"The thought of even one student being gunned down by the person responsible for educating and caring for them is just too much," said Representative Amy Mercado, an Orlando Democrat, according to Reuters.
Many activists have called for a ban on assault weapons, but that provision did not make it into the bill.
Nevertheless, the passage of the bill remains an impressive victory for the young activists. They overcame strong opposition in the statehouse long dominated by NRA-backed Republicans through the force of their message and powerful stories.
Cody Fenwick is a reporter and editor. Follow him on Twitter @codytfenwick.