Student Suicide: School Says Bullying Policy 'Fully Enforced'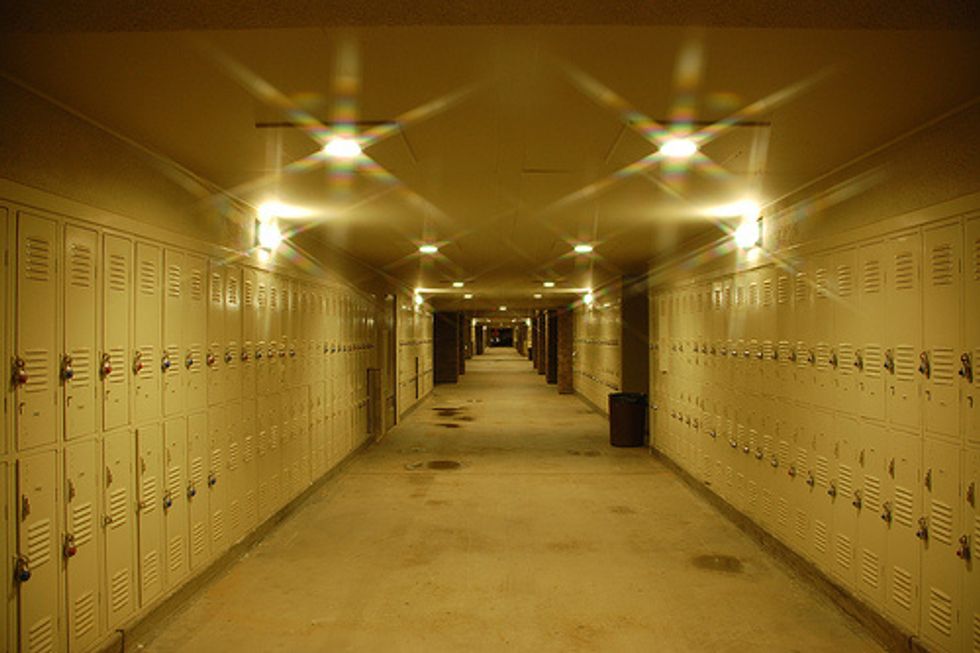 By Tiffany Walden, Orlando Sentinel
ORLANDO, Fla. — The parents of a boy who killed himself at school last week held an emotional news conference Monday to speak about ongoing bullying before their son's death. Hours later, school officials released a statement addressing the allegations.
Lamar Hawkins, 14, fatally shot himself Wednesday at Greenwood Lakes Middle School, in Lake Mary, Florida, near Orlando.
The boy's mother, Shaniqua Hawkins, fought back tears at a news conference at law firm Morgan & Morgan's on Monday. She blamed bullies for pushing her son over the edge, saying she tried doing everything possible to help him.
Seminole County Public Schools Superintendent Dr. Walt Griffin released the following statement:
"This is a very tragic circumstance and our hearts and prayers remain with the family during this difficult time. We are aware the family held a press conference this morning and allegations of bullying were discussed. The School Board has a comprehensive bullying police that is fully enforced in all of our schools."
An investigation into Lamar's death is ongoing, according to Kim Cannaday, spokeswoman for the Seminole County Sheriff's Office.
At the news conference, Hawkins' mother said her son had been battling bullies for years.
The family recently moved from New York to Sanford because of bullying, she told reporters.
The mother said she felt paralyzed by the inability to stop the bullying. Her husband, Lamar Hawkins Sr., consoled her as she spoke to the media.
"It was a feeling I hope no other parent has to feel," Shaniqua Hawkins said. "They won, because he took his life as a result."
Also at Monday's news conference was Tricia Norman, whose 12-year-old daughter, Rebecca Sedwick, jumped to her death in September 2013 from a tower at an abandoned cement plant in Lakeland, Florida after months of alleged cyberbullying.
Both families are clients of Morgan & Morgan.
Attorney Matt Morgan announced the family's fund-raising website today.
"The family is planning on using any money raised towards funeral expenses as well as out of pocket expenses relating to the death of their son," attorney Matt Morgan said in a statement.
Sheriff's investigators said Lamar shot himself with a gun that belonged to his father. No charges have been announced.
Hawkins Sr. didn't speak at the news conference. Lamar's family didn't answer questions from reporters.
Deputies said the boy's mother arrived at the school to pick up her son about 5 p.m. Wednesday, but he wasn't there.
About 7 p.m., the family went to law enforcement to report the boy missing.
Deputies searched the family's neighborhood and surrounding area. When they began searching the school, they found the boy.
The suicide prompted hundreds of mourners to gather for a vigil across the street from the school late Friday, two days after investigators say Lamar shot himself in the head in a restroom stall on campus.
Years of bullying led the teen to kill himself, Morgan said.
"The child was a relatively small child for his age due to complications early in life," Morgan said Friday. "As a result, he became a very easy target for mean-spirited bullies."
Photo: Construct via Flickr
Interested in national news? Sign up for our daily email newsletter!