Study: Electronic Cigarettes Can Be Dangerous, Even If You Don't Smoke Them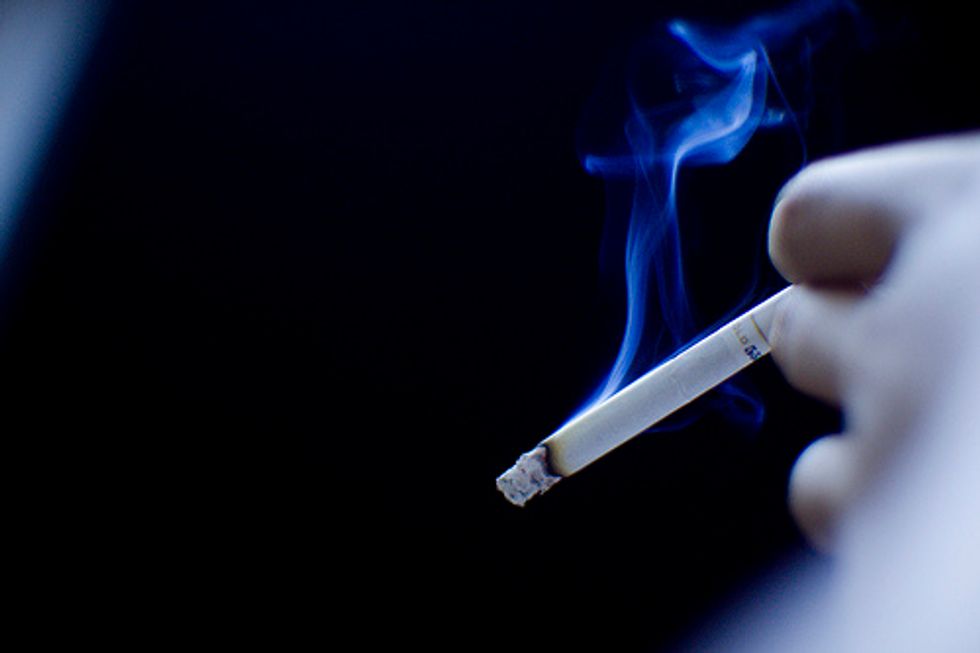 By Karen Kaplan, Los Angeles Times
LOS ANGELES — The Centers for Disease Control and Prevention has identified a new health problem related to electronic cigarettes — the risk that the devices themselves or the liquid nicotine that goes into them will cause injury to eyes, skin or other body parts.
Calls to poison control centers to report problems related to e-cigarette exposure rose from one per month in September 2010 (when officials started to keep track of such calls) to 215 per month in February 2014, according to a report published Thursday in the CDC's Morbidity and Mortality Weekly Report. During that time, poison control centers fielded a total of 2,405 calls about e-cigarette injuries.
To put those numbers into some perspective, the report also notes that during the same period, Americans made 16,248 calls to poison control centers regarding exposure to regular cigarettes. The monthly number of cigarette-related calls varied between 301 and 512.
Electronic cigarettes are battery-operated devices that deliver users a hit of nicotine in vapor form without the carbon monoxide or tars that come from burning tobacco leaves. The CDC estimates that 10 percent of American high school students and nearly three percent of middle school students used e-cigarettes in 2012.
The authors of the Morbidity and Mortality Weekly Report — from the CDC and the Food and Drug Administration — found records of 9,839 calls involving either regular or electronic cigarettes that included information on the side effects suffered by victims. Among these cases, 58 percent of calls involving e-cigarettes reported some kind of "adverse health effect." In 68.9 percent of these cases, people became injured by ingesting something, 16.8 percent by inhaling something, 8.5 percent by getting something in their eye and 5.9 percent by getting something on their skin.
When people were injured by e-cigarettes, the most common side effects reported to poison control centers were nausea, vomiting, and eye irritation. One person committed suicide by injecting the nicotine solution into his or her veins.
By comparison, only 36 percent of calls to poison control centers about regular cigarettes reported an adverse health effect — and in 97.8 percent of those cases, the problems were related to ingestion.
Young children were the ones most likely to be harmed by regular cigarettes, with 95 percent of victims under the age of six. By comparison, 51 percent of those harmed by e-cigarettes were in that age group, and 42 percent of victims were over the age of 20.
"This report raises another red flag about e-cigarettes — the liquid nicotine used in e-cigarettes can be hazardous," Dr. Tom Frieden, the CDC director and a vocal critic of e-cigarettes, said in a statement. "Use of these products is skyrocketing and these poisonings will continue."
The Morbidity and Mortality Weekly Report noted that the nicotine liquid used in e-cigarettes comes in flavors such as fruit, mint and chocolate. That could make them especially appealing to children, but Frieden warned that the liquid cartridges are not required to be sold in childproof containers.
DucDigital via Flickr