Sudden Death In North Carolina Race Likely Clears Way For Clay Aiken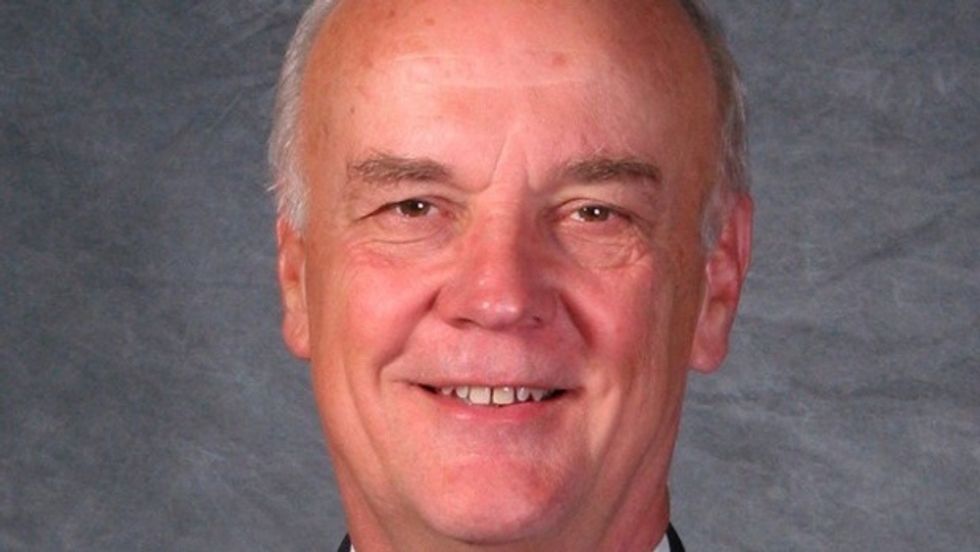 By David Zucchino and Michael A. Memoli, Tribune Washington Bureau
DURHAM, N.C. — Former "American Idol" runner-up Clay Aiken most likely clinched the Democratic nomination for a congressional seat in North Carolina after the sudden death of the opponent who closely trailed him in last week's primary.
Keith Crisco, a 71-year-old businessman and former state commerce secretary, apparently tripped on a rug on the porch of his home in Asheboro on Monday, falling backward and striking his head on the brick steps, said Brad Crone, a longtime friend and Democratic political consultant in Raleigh.
In unofficial results, Aiken leads Crisco by just 369 votes. State election rules allow a candidate to request a recount if the final margin is within 1 percentage point. Aiken's lead was slightly more than that, but election officials were not scheduled to complete the vote canvass until Tuesday.
Crone said he had spoken with Crisco by phone around noon. Crisco had just reviewed the latest vote totals, Crone said, and had decided to concede on Tuesday. Crisco believed he did not have enough votes to push Aiken below 40 percent, the threshold to avoid a runoff election, Crone said.
"An hour later, Mr. Crisco was dead," Crone said.
Randy Holler, chairman of the North Carolina Democratic Party, described Crisco as "a brilliant problem-solver who liked to make good, solid public policy." "He would have made a great congressman, and I know he felt strongly that the 2nd Congressional District needed new leadership in Washington," he said.
In a statement, Aiken said he was suspending all campaign activities. He called Crisco a "gentleman, a good and honorable man and an extraordinary public servant."
Despite his star power, Aiken is an underdog in the general election against the GOP incumbent, Rep. Renee Ellmers, in the district west of Raleigh, which was drawn to be a GOP stronghold.
Crisco, who co-founded an elastics business, had served in local and state government. He was loading his car for a business trip to Dallas when he had the accident, Crone said.
The Asheboro Police Department and the Randolph County medical examiner are conducting a death investigation, Crone said. Police and city officials did not immediately respond to requests for comment.
Crisco's death eliminates the possibility of a recount because he is no longer an eligible candidate, according to Joshua Lawson, spokesman for the North Carolina State Board of Elections.
If the final vote count Tuesday puts Crisco ahead, the district Democratic Party's executive committee would then nominate a replacement candidate, Lawson said.
Crone, who said he has known Crisco almost three decades, described him as a highly intelligent man and shrewd businessman who grew up in rural North Carolina and earned an MBA from Harvard Business School.
Crisco told a Greensboro, N.C., newspaper that after a Harvard dean told him no one at Harvard had heard of his college, tiny Pfeiffer University in North Carolina, Crisco replied, "Dean, many people at Pfeiffer have never heard of Harvard."
Crone called Crisco "a man of honor, character and integrity."
"He gave a lot back to his community and state," he said. "Keith was dedicated to faith, family and community."
Crisco is survived by his wife, Jane, whom Crone described as his high school sweetheart, and by three children and six grandchildren.
Photo via criscoforcongress.com