Super Bowl Glare Fixes Attention On Texas 'Bathroom Bill'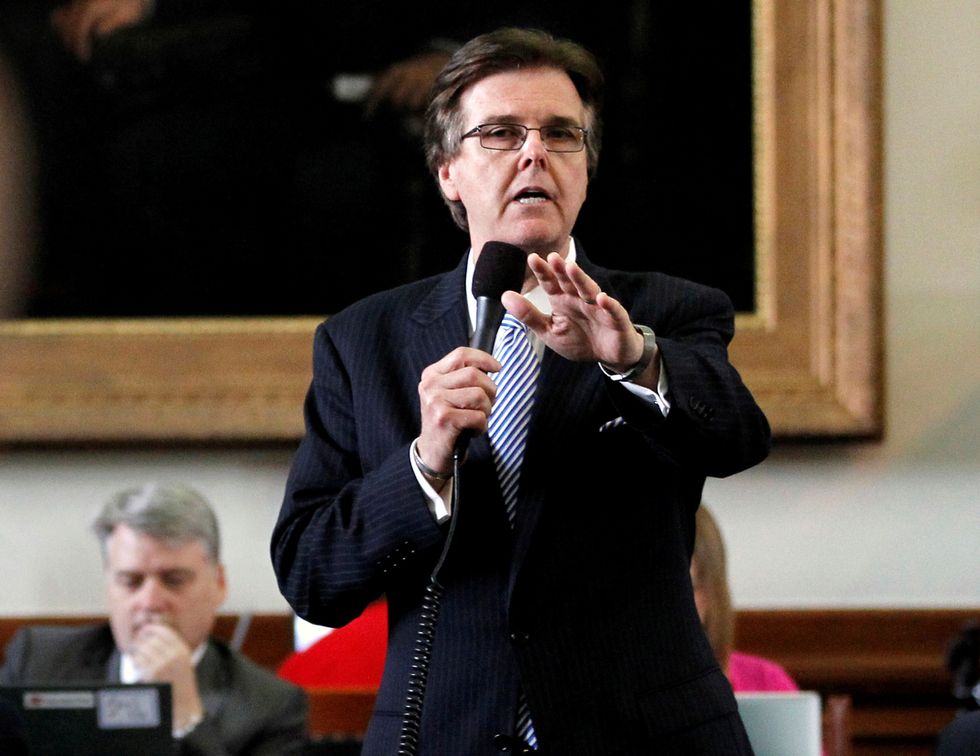 AUSTIN, Texas (Reuters) – As Houston readies to host the Super Bowl, a push by lawmakers in Texas to restrict bathroom access for transgender people is raising fears the state may be unable to score future major sporting events and could lose championships on its books.
The proposed measure is similar to one enacted last year in North Carolina that prompted the National Basketball Association to pull its showcase 2017 All Star game from Charlotte, while the National Collegiate Athletic Association moved seven championship events amid economic boycotts estimated to have cost hundreds of millions of dollars.
The financial hit in Texas, whose economy is bigger than Russia's and boasts one of the nation's largest travel and tourism industries, is forecast to be much bigger.
Influential business officials and activists say the legislation could also hurt the state's ability to attract investment and is at odds with the progressive tradition of its biggest cities.
The cost of the so-called "bathroom bill," which bars transgender people from using restrooms that match their gender identity, could run as high as $8.5 billion and result in a loss of 185,000 jobs in the first year alone, according to the Texas Association of Business, a conservative group that is the state's leading employer organization.
"It would be a blot on the reputation of the state of Texas, which many of us have been working to change," said Annise Parker, who as Houston's mayor from 2010 to 2016 was the first openly lesbian candidate elected to lead a major U.S. city.
Parker, who served as mayor when Houston won hosting duties for Super Bowl LI to be played on Feb. 5, said by just filing the measure, which opponents decry as discriminatory, there has been damage to the image of the state that serves as headquarters for more than 50 Fortune 500 companies ranging from Exxon Mobil to grocer Whole Foods.
Texas has several upcoming marquee sporting events that could be at risk if the bathroom bill, known as the "Privacy Protection Act" or Senate Bill 6, is approved.
The legislation's outcome is unlikely to be decided before the NCAA women's Final Four basketball championship is held in Dallas this spring, but it could affect the NCAA men's Final Four basketball championship in San Antonio next year. The NCAA declined to comment.
That event's economic impact in the San Antonio area is estimated to be $135 million, according to economist Steve Nivin at St. Mary's University in San Antonio. Other estimates run as high as $234 million. The Super Bowl is expected to bring the Houston area a net economic benefit of around $350 million, according to the Host Committee.
ECONOMIC DOOM
Visit San Antonio, the city's independent convention and visitors organization, said the bill is bad for business.
"Visit San Antonio is actively working with our state and regional travel and industry partners to oppose SB 6 and any other legislation that could cause San Antonio and Texas to be less competitive and welcoming," Casandra Matej, the group's executive director, told Reuters.
The Big 12 Conference, which in December plans to hold its football championship game in Arlington at the stadium used by the Dallas Cowboys, said in a statement it was tracking the legislation and would, "at an appropriate time, discuss its impact with our member institutions."
Under the measure, local governments would not be able to adopt ordinances dictating bathroom and locker room policies for businesses. Local governments also would be forbidden from considering those policies when awarding contracts.
Texas Lieutenant Governor Dan Patrick, a Tea Party Republican, has said the bathroom bill is a common-sense measure that protects against sexual predators and is a top legislative priority. He dismisses concern over any economic fallout.
"You have heard predictions of economic doom if we pass this bill," he told a news conference in January. "It is just more talk from the opponents who have nothing else to say."
The bill is likely to pass the Republican-controlled Texas Senate, but its fate in the House of Representatives is uncertain.
Speaker Joe Straus, a Republican who drives the agenda in that body, has shown tepid support, saying there are worries in his San Antonio district about what would happen to the 2018 Final Four if the bill becomes law.
"We should be very careful about doing something that could make Texas less competitive for investments, jobs, and the highly skilled workforce needed to compete," Straus said in a speech this month.
(Reporting by Jon Herskovitz; Additional reporting by Jim Forysth in San Antonio; Editing by Colleen Jenkins and Alan Crosby)
IMAGE: Texas state Republican Senator Dan Patrick speaks during a meeting of the state Senate in Austin, Texas July 12, 2013. REUTERS/Mike Stone/File Photo