Supreme Court Cites 'Spider-Man' Comics — Really!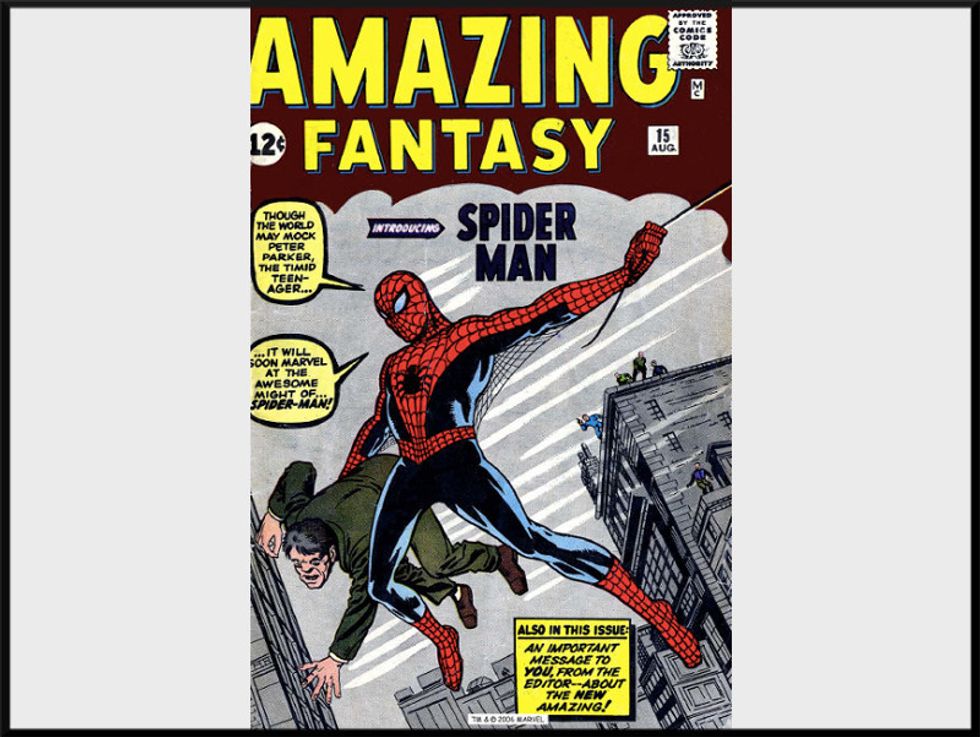 In a ruling handed down Monday morning, the Supreme Court cited one of the great sources of moral authority in America: The original Spider-Man comics, created in the early 1960s by Stan Lee and Steve Ditko.
The case, Kimble v. Marvel Entertainment, involved a dispute over patent royalties, in which Marvel Entertainment had invoked a 1964 case to declare that it no longer had an obligation to pay royalties to Stephen Kimble, the inventor of a toy imitating Spider-Man's web shooters, once the patent itself had legally expired. (Marvel had previously bought the patent from Kimble, as part of a settlement from an infringement lawsuit he had filed in 1997.)
Thus, Kimble needed the Supreme Court to overturn that 1964 decision, which they declined to do for him — saying instead that Congress is the proper venue to change the patent law in this manner.
Justice Elena Kagan wrote the majority opinion, in which she was joined by Justices Antonin Scalia, Anthony Kennedy, Ruth Bader Ginsburg, Stephen Breyer, and Sonia Sotomayor. The decision was based on the principle of stare decisis — which states that the court should respect past decisions in the absence of deeply serious and compelling reasons to overturn them:
What we can decide, we can undecide. But stare decisis teaches that we should exercise that authority sparingly. Cf. S. Lee and S. Ditko, Amazing Fantasy No. 15: "SpiderMan," p. 13 (1962) ("[I]n this world, with great power there must also come—great responsibility"). Finding many reasons for staying the stare decisis course and no "special justification" for departing from it, we decline Kimble's invitation to overrule Brulotte.

For the reasons stated, the judgment of the Court of Appeals is affirmed.

It is so ordered.
Kagan also wrote earlier in the opinion, on the key issue of patent law itself: "Patents endow their holders with certain superpowers, but only for a limited time."