Supreme Court Puts Gay Marriages On Hold In Idaho And Nevada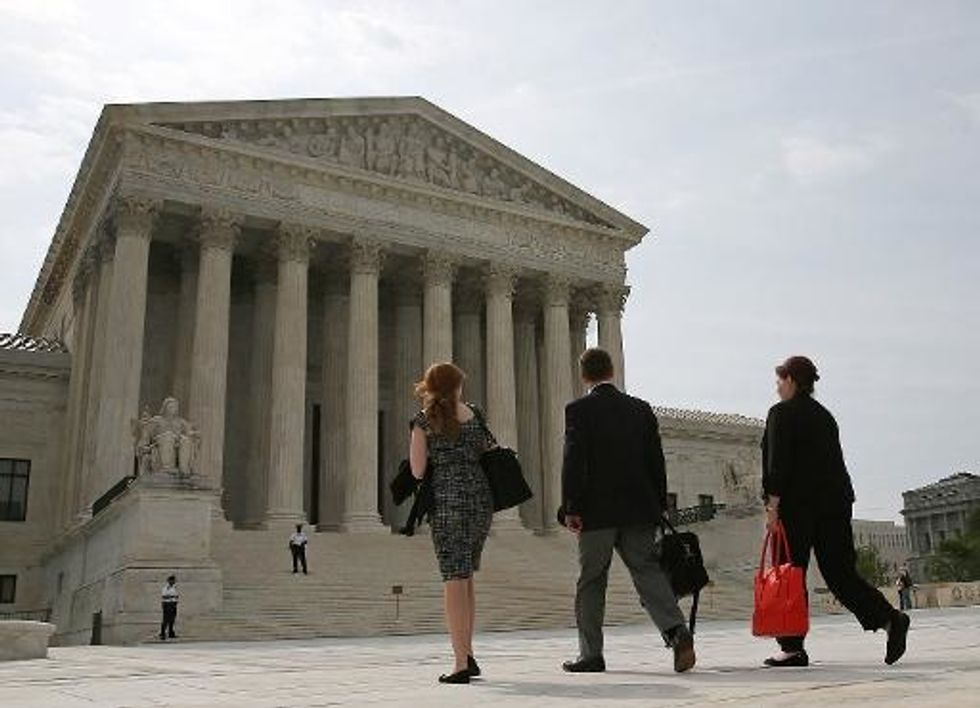 By David G. Savage, Tribune Washington Bureau
WASHINGTON — Supreme Court Justice Anthony Kennedy issued an order Wednesday to temporarily halt gay marriages in Idaho and Nevada, a day after a federal appeals court declared same-sex weddings legal in those states.
Idaho Gov. C.L. "Butch" Otter filed an emergency request with Kennedy and the high court early Wednesday while the state seeks to appeal the U.S. 9th Circuit Court ruling that allowed gay marriage there. Otter called the 9th Circuit's decision "an enormous federal intrusion on state power to define marriage," and his lawyers insisted there was a "strong likelihood" the Supreme Court itself would disagree with the reasoning in the 9th Circuit's opinion.
Shortly afterward, Kennedy, who handles emergency appeals from the West Coast, issued a brief order to halt same-sex marriages in Idaho and Nevada. He said lawyers for the plaintiffs in Idaho should file a response to the state's appeal.
After the response is filed, Kennedy is likely then to refer the matter to the full court for a vote.
The order may be nothing more than a legal courtesy to Idaho officials. Nevada officials have refused to defend its gay-marriage ban, but in Las Vegas, Clark County Clerk Diane Alba told the Associated Press that it's clear she can't issue licenses for gay weddings for now.
On Monday, the Supreme Court turned away similar appeals from five states whose bans on same-sex marriage were struck down as unconstitutional by federal appeals courts. The 9th Circuit's ruling Tuesday followed the same pattern as those other appeals court decisions, although Judge Stephen Reinhardt went a bit further to say the courts should declare that discrimination based on sexual orientation is unconstitutional.
AFP Photo/Mark Wilson