Supreme Court Strikes Down ALEC-Backed Voting Restriction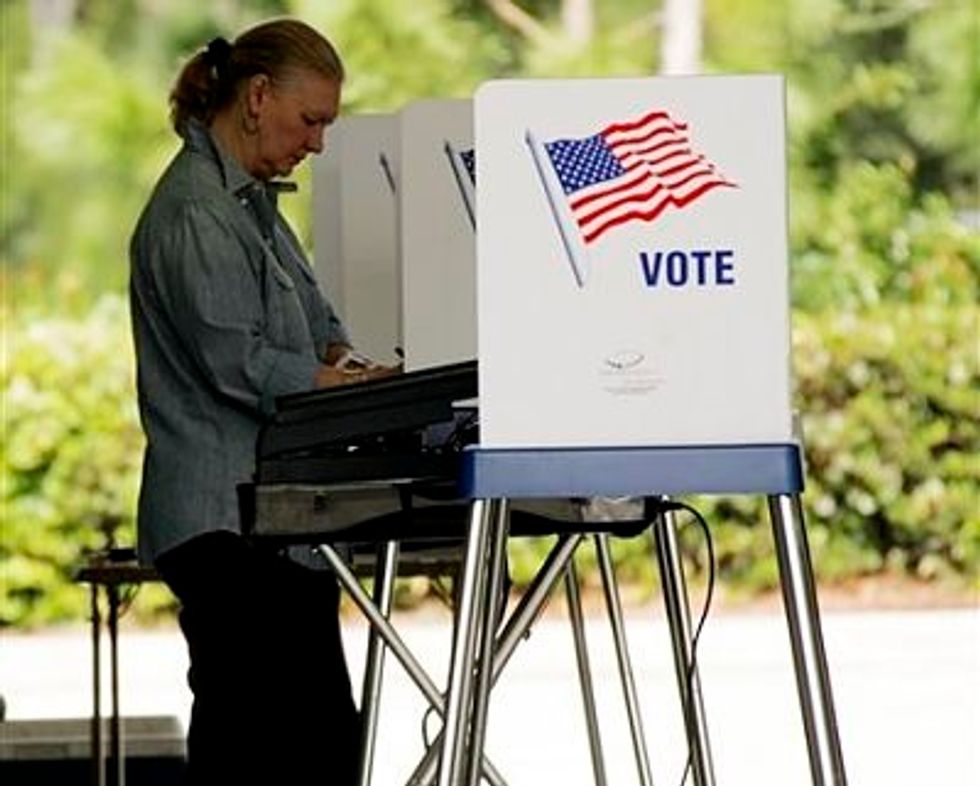 By a 7-2 margin, the Supreme Court has struck down a law that required proof of citizenship when registering to vote.
Arizona's Proposition 200, which was passed by voters in 2004, targeted immigrants but ended up preventing 31,500 residents from registering to vote, according to a brief filed by the Mexican American Legal Defense Fund (MALDEF). The affected Arizonans were equally Democrats and Republicans, and mostly white.
Prop 200 was supported by Russell Pearce, who later backed Arizona's SB 1070, which allowed police officers to ask for proof of citizenship during a "lawful stop, detention or arrest" if the officer had a "reasonable suspicion" the person was undocumented. Pearce took that bill to the American Legislative Exchange Council (ALEC), which turned it into model legislation to be offered along with voter identification requirements in other states. It has recently been adopted in Alabama, Kansas and Tennessee.
Today's ruling in Arizona v. Inter Tribal Council of Arizona gives precedence to the National Voter Registration Act of 1993, which requires anyone registering to simply check a box to attest under threat of perjury that he or she is a citizen of the United States. The Arizona law added the requirement of a birth certificate, naturalization papers or a driver's license issued after a birth certificate became required for licensing.
Arizona can still require identification at the polls.
The most surprising part of the decision was that it was authored by Justice Antonin Scalia, who recently called the Voting Rights Act "a perpetuation of racial entitlement." Not only did Scalia rule in favor of making it easier to vote, he gave the federal government the power to set the standards for state-level election practices — though he did leave open the option for the state to revise and resubmit its proof of citizenship requirements.
"This is significant, " Wendy Weiser, a voting rights expert for the Brennan Center for Justice, told The Washington Post's Greg Sargent. "It's an affirmation of Congress' critical role in regulating voting and having minimal national standards at a time when many Americans are hoping Congress is going to step in and impose further national standards."
"Today's ruling could serve as a deterrent for states that are considering making it harder to register to vote," writes The Nation's Ari Berman, who is writing a book about the GOP's ongoing war on voting.
But proof of citizenship is just one tool being used in ALEC's assault on the right to vote.
The Court will rule on Section 5 of the Voting Rights Act this week or next. Killing this crown jewel of the voting rights movement has been a conservative dream for years.
UPDATE: AZCentral.com's Brahm Reznik reports that the ruling won't affect state forms, which are used to register more than 90 percent of Arizona's voters.
AP Photo/J Pat Carter, File