Susan Collins Is Trying To Salvage A Compromise On Guns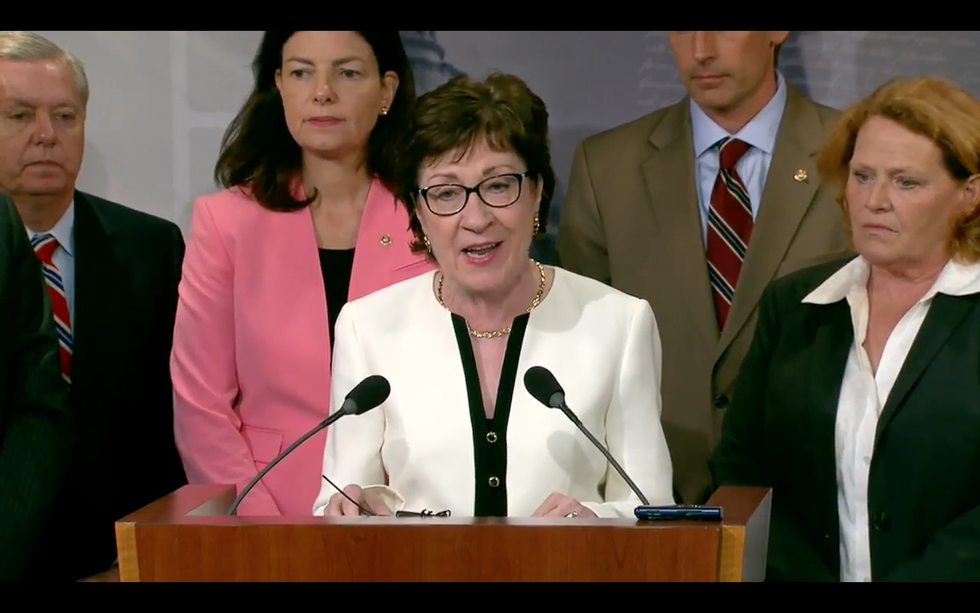 A day after the Senate rejected four gun control measures in the wake of the Orlando shooting, a bipartisan group of 9 senators expressed their willingness to compromise on gun control.
During the press conference, Sen. Susan Collins of Maine presented new legislation meant to prevent people on the no-fly list and the selective screening list from buying guns. The bill would allow people on theses lists to appeal the decision.
"If we can't pass this, it truly is a broken system up here," said Sen. Lindsey Graham about the bipartisan attempt at compromise.
"The likelihood of someone being on this list and buying a gun to use it in a terrorist act to me is far greater than the likelihood of an innocent person being on the list," Graham said, referring to Republican's argument against barring people on the terror watch list from buying guns.