Suspected Benghazi Attack Ringleader Is Captured By United States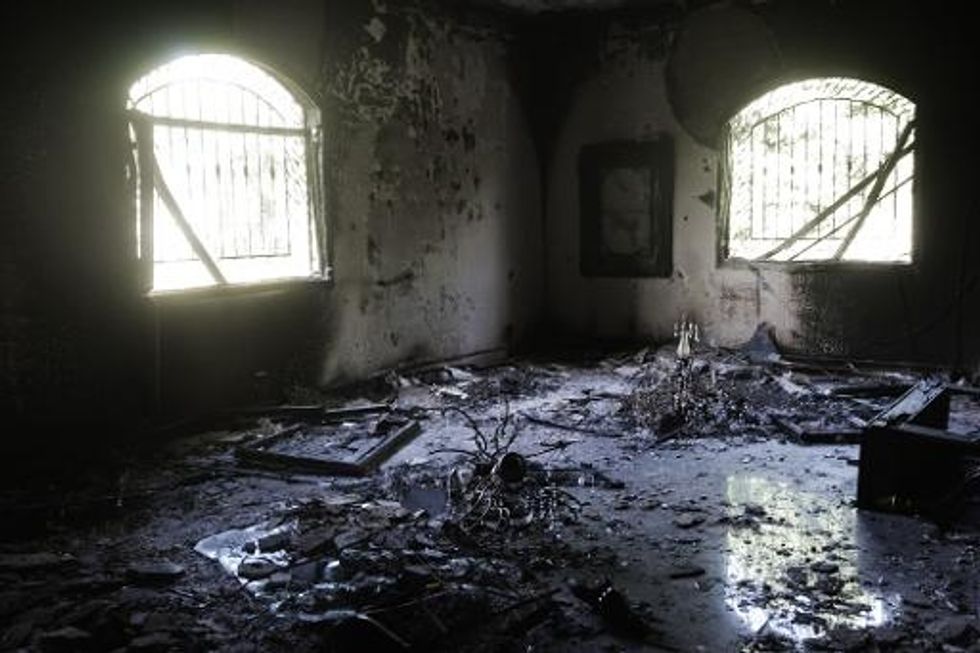 By David S. Cloud, Tribune Washington Bureau
WASHINGTON — In a secret raid Sunday, U.S. special operations troops captured the suspected ringleader of the 2012 attack against two American government facilities in Benghazi, Libya, putting a key figure in the deadly assault in U.S. hands for the first time, U.S. officials said Tuesday.
Ahmed Abu Khattala was captured near Benghazi by U.S. troops working with the FBI, and was taken to an undisclosed location outside Libya, the Pentagon said in a statement that described him as "a key figure in the attacks on U.S. facilities in Benghazi."
There were no casualties in the raid and all U.S. personnel have left Libya, the statement said.
President Barack Obama, in statement, said the capture "demonstrated that we will do whatever it takes to see that justice is done when people harm Americans."
Obama said the United States also remained committed to supporting the Libyan people "as they work to overcome years of tyranny and do the difficult work of building a democracy."
Khattala's capture is a major success for the Obama administration, which has faced a steady drumbeat of criticism from Republicans since the Benghazi attacks for failing to capture the perpetrators and for poor security at a U.S. diplomatic compound and a CIA base nearby.
Four Americans, including U.S. Ambassador J. Christopher Stevens, were killed that night when more than 60 attackers overwhelmed unarmed Libyan guards and stormed the compound, setting fire to the buildings and engaging in running gun battles with a few CIA and diplomatic security agents.
The Justice Department has issued a sealed indictment of Khattala, officials have said, but the FBI investigation of the incident was stalled for months by instability in Libya. The country's weak government ruled out extraditing its citizens to the United States.
Until his capture, Khattala continued to live freely in Libya while giving taunting interviews to major media outlets as recently as six months ago. The State Department designated Khattala as a terrorist in January, describing him as a leader of Ansar al-Sharia, a Libyan militant group that has been described as having links to al-Qaida.
Staff writer Neela Banerjee contributed to this report.
Photo: Gianluigi Guercia via AFP
Want to keep up with news around the world? Sign up for our daily email newsletter!