Suspended State Senators Leave Millions Of Constituents Short On Representation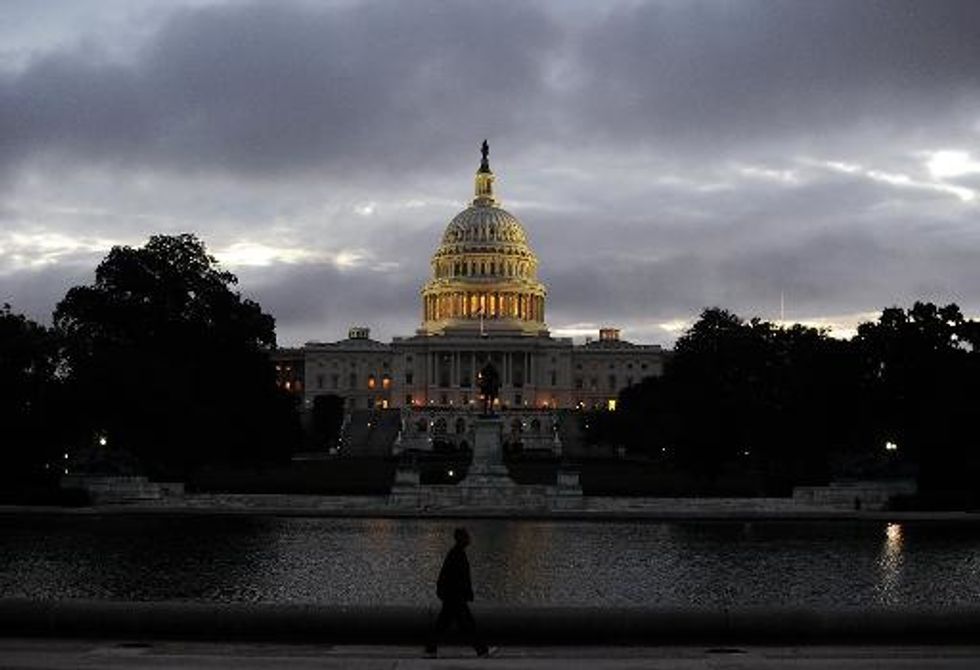 By Jeremy B. White, The Sacramento Bee
SACRAMENTO, Calif. — The legal troubles roiling the California Capitol have done more than deprive Senate Democrats of their supermajority. They also have left millions of constituents without the elected representatives they sent to Sacramento to advocate and vote for their interests.
Senate President Pro Tem Darrell Steinberg, D-Sacramento, last month moved to suspend three Democratic senators fighting criminal cases: Leland Yee of San Francisco, now indicted on charges of orchestrating arms deals and accepting pay-for-play campaign money; Ron Calderon of Montebello, indicted on charges of taking bribes to steer legislation; and Rod Wright of Baldwin Hills, convicted on multiple felony counts of lying about his residence.
"We unequivocally distance ourselves and the Senate from the unfathomable allegations contained in the Yee indictment as well as the other cases," Steinberg said in calling for the vote on the Senate floor.
After the 28-1 vote to suspend the three, Steinberg acknowledged that the residents who elected Yee, Calderon and Wright will suffer from not having a representative empowered to act on their behalf.
"That's why I have called on (Calderon and Yee) forcefully and consistently to resign, so that we can fill their seats as quickly as possible," said Steinberg, who has argued that Wright's crimes are not of the same magnitude as the allegations against the other two. "In the meantime we've got very dedicated staff who are also public servants — they're not elected representatives — who are carrying out as many of the constituent duties as possible."
Other legislators and staff members echo Steinberg's point about constituent services. While the three senators can no longer introduce bills or cast votes, their staff members continue to handle the day-to-day tasks of responding to people who ask questions about services or air concerns about community issues.
"We're focused primarily on constituent casework," said Mario Beltran, a Calderon spokesman who works in the senator's Los Angeles-area district office. "So far we have been able to take care of those requests."
When voters want something that requires action in Sacramento, Beltran said, aides channel them to the offices of their representatives in the Assembly. "We are referring them either to their state Assembly members, or if it's just a matter of obtaining information from the Legislature, then we refer them to our legislative staff in Sacramento," Beltran said.
But that isn't an ideal substitute, political scientists say: Assembly members might represent some of the same constituents as the suspended senators and could carry bills at the urging of those voters, but they likely act according to a different slate of priorities — not to mention distinct personal beliefs — than their absent Senate counterparts.
"The representative of the Senate district is going to have a different mix of constituent interests, because their district is twice as big and involves different groups of people than on the Assembly side," said Steve Boilard, executive director of the Center for California Studies at California State University, Sacramento. "The Assembly member may not be able to vote in the same way as the senator would have voted."
The same applies, Boilard said, for voters who already have a new senator through a quirk of redistricting. Yee's 8th Senate District soon will disappear from electoral maps, redrawn out of existence, and its geographical area is encompassed by two new Senate districts that elected Democratic senators in 2012. But there is a mismatch there as well.
"How can constituents elect one person and then be served by a different person?" Boilard said.
Reduced to its essence, representative democracy operates on the principle that voters exert political power via a chosen emissary. When a lawmaker is stripped of his most basic and potent tool for shaping policy — a vote on legislation — the constituents are also, in a sense, disenfranchised.
"If you have a bill before the Legislature that affects something big, like schools or redevelopment areas, that community loses its vote on the legislation," Boilard said.
AFP Photo/Jewel Samad