How Sweden Fights Back Against Fake News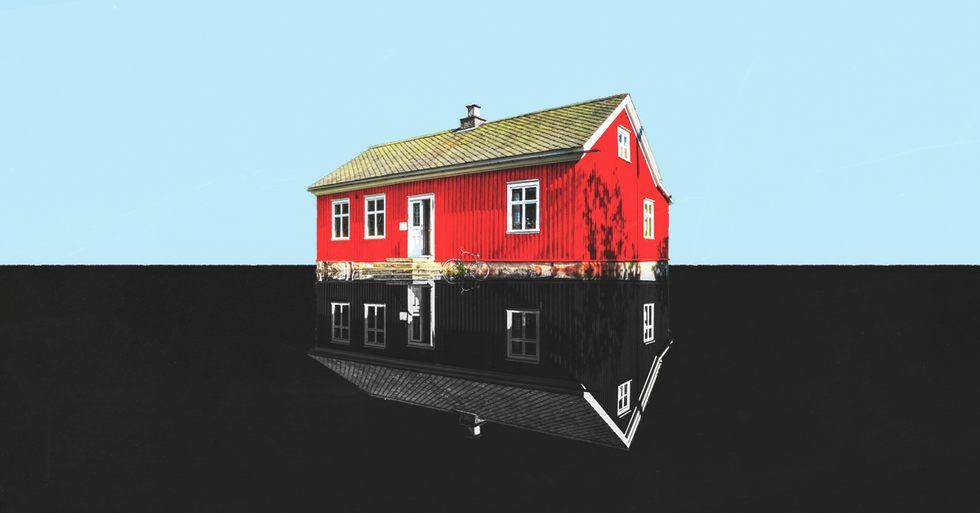 Reprinted with permission from MediaMatters.
In 2016, the story of a juvenile sex crime in an Idaho town swept through the national right-wing media ecosystem, picking up fabricated and lurid details along the way; several months later, the newly inaugurated President Donald Trump falsely suggested that a terrorist attack had recently taken place in Sweden, baffling the country. The two incidents, though seemingly unrelated, were spurred by the same sentiment: rabid anti-immigrant bias fueled by a sensationalistic, right-wing fake news ecosystem.
In the global culture wars being waged online and in real life — from Twin Falls, Idaho, to Malmo, Sweden — influencers successfully mobilize anti-Muslim extremists, far-right media, and fake news websites in coordinated campaigns to promote misinformation. Their motivation may stem from an ideological agenda, the desire to create chaos, the intention to profit from emotionally resonant website content, or a combination of all three. And though misinformation is usually later debunked, the truth generally fails to travel as far or penetrate as deep as the original story, allowing a steady drumbeat of misinformation to continue. In the cases of Twin Falls and Sweden, this misinformation was fueled by xenophobia and sought to manipulate people into associating immigration and violent crime.
Response and enduring challenges
The Twin Falls, Idaho, case was the perfect story for anti-immigrant activists and far-right media. For the rest of us, it was the perfect example of how these anti-immigrant (and, specifically, anti-Muslim) activists and media seize on a story, elevating it, and twisting the facts to push their agenda.
In June 2016, two refugee boys, ages 7 and 10, and a white 5-year-old girl were discovered partly clothed in the laundry room of an apartment complex. The incident was filmed on a cell phone borrowed from one of the boys' older brother. A year later, the two boys and the older brother whose phone they used, were charged, pleaded guilty, and were sentenced.
The incident had all the hallmarks of a crime story fit for the far-right echo chamber: sex crimes committed by refugees against white children in a historically white town with a growing Muslim population; a lack of sustained national media attention, creating an opening for accusations of a media cover-up; local politicians unable to get ahead of the narrative; and the backdrop of a highly politicized presidential election.
Misinformation about the case was initially spurred by anti-Muslim activist groups, such as ACT for Americaand Refugee Resettlement Watch, as well as anti-Muslim media figures and various white nationalists who had been seemingly preparing for an incident to exploit in Twin Falls since a local paper reported in early 2015 that the city would soon be accepting Syrian refugees. After the incident, far-right websites including Breitbart, Infowars, The Drudge Report, The Rebel Media, WorldNetDaily, and fake news websiteMadWorldNews ran with the story, fabricating new details for which there was no evidence, including that the young boys were Syrian (they weren't), held the girl at knifepoint (they didn't), and their families celebrated afterward (they didn't).
In the run-up to the 2016 presidential election, Breitbart produced daily content on the story and sent its lead investigative reporter, Lee Stranahan, to investigate the "Muslim takeover" of the town. Infowars attempted to link the assault to Chobani, an immigrant-owned yogurt company that employs several hundred refugees, in a report headlined "Idaho Yogurt Maker Caught Importing Migrant Rapists." Chobani sued Jones over the claim, and eventually settled; Jones issued an apology and a retraction. The story also bled into mainstream conservative news. Former Fox host Bill O'Reilly claimed the national media chose to not cover the local crime story because they "want[ed] to protect the refugee community." O'Reilly pushed the narrative that sexual assault is committed frequently by Muslim refugees, saying, "the cultural aspect of the story is valid" in response to a Fox News contributor claiming that "we're seeing sexual assaults happen across the world from refugee populations" in Germany and Norway.
The story showed how a local crime story can become a breeding ground for right-wing fabulation in service of pushing an anti-Muslim agenda. And, when repeated frequently enough, these narratives become coded, so that a single word or phrase can conjure a version of reality that may not exist at all.
In the case of Twin Falls, many commenters explicitly extrapolated the mythical migrant crime wave of Europe to the American heartland. The Times quoted one American woman writing, "My girl is blond and blue-eyed. … I am extremely worried about her safety." It is therefore not surprising that the vast majority of Trump voters think illegal immigration is a very serious problem for the country, particularly in the context of crime. And thanks to "alt-right" outlets like Breitbart, which consistently use crime in Europe to fearmonger about immigration into the U.S., local crime can have policy implications across continents. As the so-called "alt-right" attempts to expand its reach internationally, these high-profile crime stories are powerful fodder.
In February, Trump told rally attendees in Florida to "look at what's happening last night in Sweden" while talking about cities where terror attacks have occurred. The statement baffled most Americans, as no terror attack had occurred in Sweden the night before; Trump later clarified that his comment was in reference to a Fox News segment about "immigrants & Sweden." The segment, according to The Washington Post, was likely an interview with an American filmmaker who "has blamed refugees for what he says is a crime wave in Sweden." His "documentary," part of which was aired during the Fox segment, was deceptively edited and pushed debunked claims of a surge of refugee violence.
If you gleaned your news about Sweden from far-right or conspiratorial websites, as many Americans do, Trump's dog-whistle would have resonated clearly. The far-right sites have created a narrative that Sweden is the "rape capital of the world," is in the throes of a cultural civil war, and that there are areas of the country so dangerous that even police don't dare enter. As Media Matters and others have documented, influentialfar–right websites, white nationalists, right-leaning tabloids, fake news websites, and even more mainstreamconservative outlets have cultivated an obsession with the mythical migrant crime wave in Sweden, publishing nearly daily content on the subject.
What is happening in Sweden is, actually, nothing close to the hellscape far-right media attempts to portray. The country's crime rate pales in comparison to the United States', and while high levels of immigration have created social and economic anxieties for native Swedes and immigrants alike (anxieties driven in no small part by anti-Muslim activists), no data shows that immigration is causing such problems in the country.
But these anti-immigrant narratives have created space for fabricated claims to fester. And in this ecosystem, as in the Twin Falls case, real stories can take on a life of their own. In December 2016, for example, Swedish local news outlet Kristianstadbladet (The Kristianstad Blade) reported that "new clientele" had been frequenting a church often visited by those experiencing homelessness and some people had desecrated the church pews. Despite a lack of information about who the new clientele were, Swedish hate site Fria Tider leapt to claim that it was a reference to refugees and they were the ones urinating, defecating, and masturbating in the church's pews. MadWorld News, an American fake news website known for its anti-Muslim content, amplified the story in the United States, adding claims that "migrants scream Islamic chants and smash liquor bottles on the floor in an attempt to silence Christian worshippers from praying to God" and that "a migrant even tried to kidnap a child from a baptism ceremony." The article was shared over 4,700 times. The story was also published on Focus News, a fake news website run by a 25-year-old Macedonian, and from there shared thousands of times in Macedonia, Georgia, and Kosovo. The story was fact-checked and debunked but by then the claim had already spread.
Stories like these, driven by far-right media and anti-Muslim activists, helped lay the narrative foundation for Trump's Sweden reference. After his statement, right-wing media, fake news websites, and at least one neo-Nazi website clamored to defend him, using his comment to amplify a crime narrative that, up until then, had sparked limited interest outside the far-right media landscape. And while online attention to the country peakedafter Trump's claim, his amplification of the contrived and bigoted narrative took it from the fringe to the mainstream and effectively primed a larger audience to believe that, even if nothing has happened in Sweden, it could.
Sweden's commitment to an open, democratic society is also a vulnerability. According to a late 2015 internal memo, Swedish police were instructed not to report externally the ethnic or national origin of suspected criminals. The decision, while an admirable attempt not to stoke racial tensions, has raised suspicion. Many far-right outlets perceived the move as an attempt to cover up what they deemed a migrant crime wave, and the controversy became so salient that the Swedish government had to respond. Now these same websites are targeting the Swedish government over its proposal to restrict the accessibility and distribution of personal sensitive data related to criminal offenses. Sweden's open and progressive crime reporting practices that discourage unnecessary emphasis on people's ethnicity or religion allow fake news purveyors to speculate on a suspected criminal's ethnic background with impunity, as well as manufacture an inflated perception of criminality.
These examples illustrate that in a politically and culturally charged media environment, completely fabricatedstories packaged to look as if they were published by a reputable news agency and partially true stories sensationalized by ideological or bad-faith actors alike can spread with such a degree of virality that by the time the truth is reported and the fake news fact-checked, the damage is already done. The articles themselves are left uncorrected and continue to be shared and referred back to as cautionary tales of the supposed crime wave and general societal degradation spurred by Muslim immigration and refugee resettlement. They are exceedingly easy to manufacture and disseminate, but difficult to disprove until all facts are available, which can be months or years later.
There is also evidence that Russian actors are attempting to sow political discord offline. In March, in the wake of Trump's comments about alleged crime in Sweden, a Russian TV crew reportedly tried to pay young people in Sweden to riot on camera with the intention of portraying a nation roiled by violence. And a Facebook event called "Citizens before refugees," which was created by what is now known to be a Russian actor, attempted to organize an anti-refugee rally in the town of Twin Falls, Idaho.
It's easy for mainstream news consumers to dismiss these reports as misinformation-filled rants by white supremacists and various far-right ideologues (which they are), but in the aggregate, they act as a powerful rallying cry for an entire swath of Americans who yearn to see their deep-seated cultural and economic anxieties rationalized, their biases validated.
What's happening in Sweden is what's happening in sleepy towns in the United States. The ideologies, tactics, and goals are all the same. There will be another case like the Twin Falls assault and another story like that of the Swedish church, and in the context of a media landscape eager to exploit these situations and a presidential administration that encourages xenophobia and has deep ties to the far-right and a burgeoning fake news ecosystem, the impact of the next viral story could be much worse.
In order to confront the problem of anti-immigrant sentiment flamed by misinformation and fake news, mainstream media and governments alike need to be realistic about the challenges and possible solutions. In a recent report released by the Swedish government, the authors noted, "One important question is where the limit is for which expressions are harmful to society in large and its citizens." It's a question that may never have a perfect answer, but seeking to understand the ecosystem and its players, ideologies, relationships, and methods is a good start.
In that report, which focused on "white hatred," experts outlined several far-right commentators and websites (many of which are American), suggesting that these groups be researched further in an effort to counter their racist, anti-immigrant, anti-feminist ideology. The report also detailed the role of tech companies like Facebook and Google in limiting distribution of their content online. Sweden has also ramped up its efforts to fight fake news through elementary school media literacy programs, news outlet initiatives, and bilateral law enforcement partnerships, including with the country's Scandinavian neighbors.
In the United States, the commitment to identifying and solving the problem has been far less sustained. Trump himself has regularly pushed anti-Muslim sentiment and misinformation, and he's known to get his information from the types of outlets that push bigoted misinformation. The administration has also decided that fake news is actually news that is unfavorable to it, and it's officials have on multiple occasions pushed fabricated stories, and Trump himself has told over 100 lies in less than one year in office.
The antagonistic attitude that this administration has taken means the burden for combating anti-immigrant sentiment and fake news largely falls on media, local authorities, and other institutions. For example, fake news in Twin Falls may have been better combatted had the local authorities been more engaged in getting out accurate information. A local Twin Falls newspaper editor told The New York Times' Caitlin Dickerson that, while local reporters attempted to correct falsehoods about the story, city officials refused to write guest editorials doing the same out of fear of political backlash:
"Behind closed doors, they would all tell you they were pro-refugee, and we wanted them to step forward and make that declaration in a public arena, and it just never really happened," he told me. "That was frustrating to us especially at the beginning because it really felt like the newspaper was out there all alone." He continued: "There were days where we felt like, Godammit, what are we doing here? We write a story and it's going to reach 50,000 people. Breitbart writes a story and it's going to reach 2, 3, 4, 5, 10 million people. What kind of a voice do we have in this debate?"
In the era of "alternative facts," American news outlets and their fact-checking arms have stepped up their game, but the U.S. would be smart to develop interdisciplinary domestic and international partnerships, as Sweden has. This year, four states passed bills mandating media literacy be integrated into school curricula, and others are considering following suit. It would be worth considering Sweden's dedicated media literacy program, taught to teens and young adults, as a model.
Header image by Sarah Wasko / Media Matters