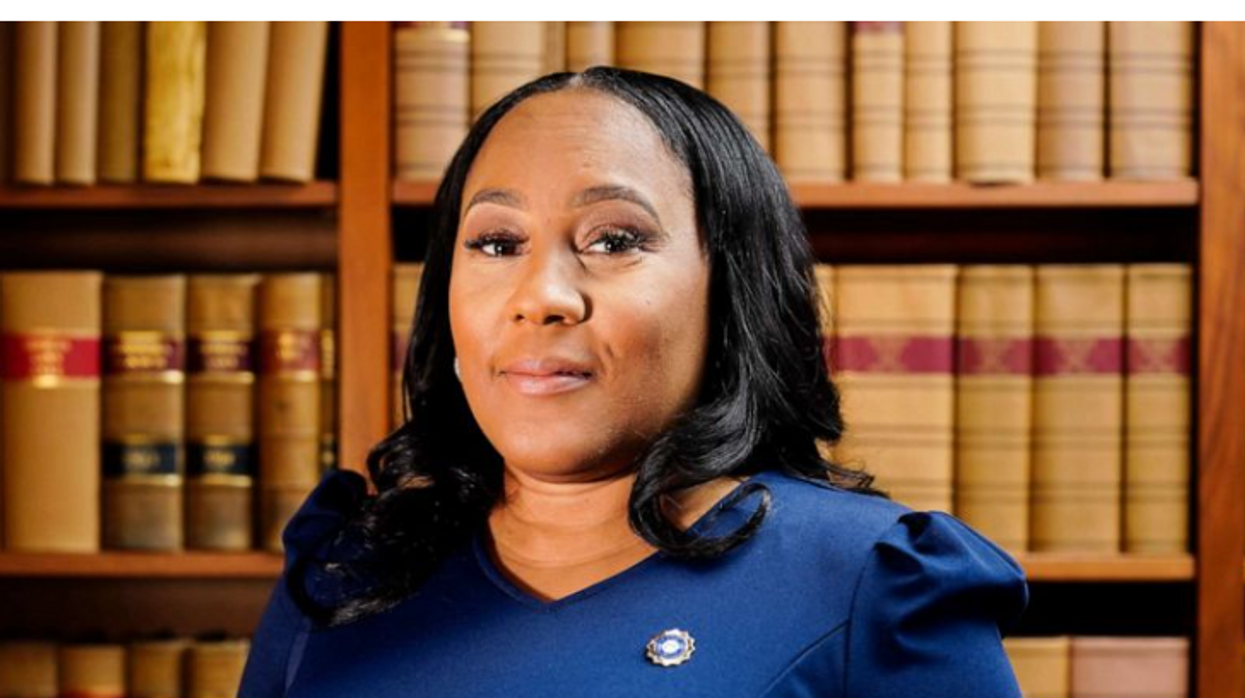 Despite already facing a total of 71 criminal counts — 37 in special counsel Jack Smith's federal Mar-a-Lago case, 34 in Manhattan District Attorney Alvin Bragg, Jr.'s case in New York state — former President Donald Trump may be up against even more criminal charges if an investigation by Fulton County District Attorney Fani Willis leads to a state indictment in Georgia.
Willis has been probing Trump's efforts to overturn the 2020 election results, which is also the focus of a separate and broader probe being conducted by Smith for the U.S. Department of Justice (DOJ). It remains to be seen whether either case will lead to an indictment, but according to CBS News reporters Graham Kates and Nikole Killion, Georgia residents selected as grand jurors on Tuesday, July 11 "may soon consider charges against Trump."
Willis, they report, has "indicated in letters to county officials that potential indictments in the case could come between July 31 and August 18."

"There will be two concurrent 23-person grand juries," Kates and Killion explain in an article published on July 11. "One group will meet on Mondays and Tuesdays. The other will meet Thursdays and Fridays. Of the 23 Fulton County residents chosen for the grand jury, a majority, 12, would need to vote in favor of an indictment."
Once a deep red state, Georgia has evolved into a swing state in recent years. The Peach State has a conservative GOP governor, Brian Kemp, and two Democratic U.S. senators (Jon Ossoff and the Rev. Raphael Warnock). After Democratic President Joe Biden won Georgia in 2020, Trump falsely claimed the election was stolen from him there — a claim that was repeatedly debunked.
Willis has spent much of 2023 aggressively investigating Trump's post-election activities in Georgia.
"Over the course of six months in 2022," Kates and Killion note, "a special purpose grand jury — which had the power to issue subpoenas and produce a final report with indictment recommendations — interviewed 75 witnesses. In media interviews after the report was delivered to Willis' office, the special purpose grand jury's foreperson indicated multiple indictments were recommended. The special purpose grand jury did not call Trump, but it did interview his allies, including his former attorney Rudy Giuliani, Sen. Lindsey Graham, former White House chief of staff Mark Meadows, and political critics such as Raffensperger and Georgia Gov. Brian Kemp."
Reprinted with permission from Alternet.