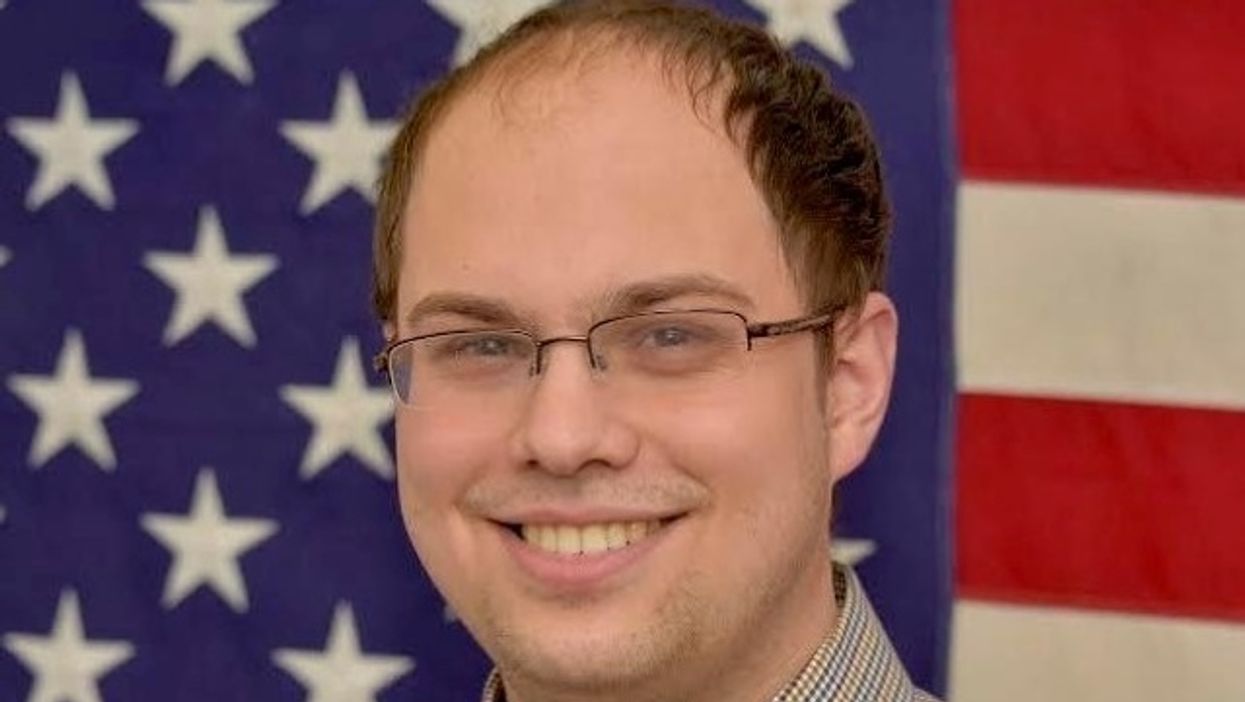 Reprinted with permission from MediaMatters
Fox News' top executives are shocked and appalled to discover that Tucker Carlson Tonight has been harboring a bigot. No, not that one.
CEO Suzanne Scott and President Jay Wallace announced that they had accepted the resignation of the program's head writer, Blake Neff, and condemned him in a memo sent over the weekend to the network's staff. The pair cited Neff's authorship of "horrendous and deeply offensive racist, sexist and homophobic comments under a pseudonym on the forum AutoAdmit," as detailed by CNN's Oliver Darcy in an investigation published Friday. Claiming they had been unaware of his comments, the executives promised that Carlson himself would address the issue.
Neff joined Carlson's staff in early 2017 after nearly three years as a reporter for The Daily Caller, the right-wing digital publication that Tucker Carlson founded and led until shortly after his Fox program debuted in late 2016. Throughout that period, Neff was also using "a pseudonym to post bigoted remarks on an online forum that is a hotbed for racist, sexist, and other offensive content," as Darcy's report reveals.
It's absurd for Fox to try to draw a distinction between Neff's hobby of writing crudely bigoted comments on internet message boards and his work at the network. His day job was writing a somewhat more sophisticated version of his online posts for Carlson's show. His employment provides a clue as to how some particular obsessions of that community ended up on Fox prime time. But Tucker Carlson Tonight is drenched in the talking points of white nationalists because that's the way Carlson wants it.
Regardless of who authored the words that appeared on his teleprompter, Carlson has been the one spewing them out, to an audience that recently became the largest in cable news history. He has nothing to add tonight beyond what he has already said.
It was Carlson who attacked ethnic diversity for "radically and permanently changing our country."
It was Carlson who said, "My country actually is being invaded by other countries from the south."
It was Carlson who asked, "How precisely is diversity our strength?... Can you think, for example, of other institutions such as, I don't know, marriage or military units, in which the less people have in common the more cohesive they are?"
It was Carlson who claimed that immigration makes the country "poorer, and dirtier, and more divided."
It was Carlson who termed Rep. Ilhan Omar (D-MN), a Muslim who came to the United States as a refugee from Somalia, "a living fire alarm, a warning to the rest of us that we better change our immigration system immediately or else."
It was Carlson who called white supremacy "actually not a real problem in America," adding that it was a "hoax" and a "conspiracy theory" to say otherwise.
And it was Carlson who argued amid protests against police brutality that this moment "is definitely not about Black lives. And remember that when they come for you."
That bigoted content about race and immigration is why white nationalists love Carlson's show and flock to his defense -- they know that he is bringing their talking points, previously relegated to the fringe, into the homes of millions of Americans. David Duke, the former grand wizard of the Knights of the Ku Klux Klan, tweeted just last week that Carlson should replace Vice President Mike Pence on the Republican ticket.
David Duke wants Tucker Carlson to replace Pence as Trump's VP nominee, saying "WE DON'T HAVE 4 YEARS" (presumably… https://t.co/3j7tViMrRt

— Matthew Gertz (@Matthew Gertz) 1594298716.0
Carlson has long sneered at the implication that there's anything racist about his show, with particular vitriol for those who point out the long track record of Caller staff hired under his tenure and later revealed to have white nationalist ties.
But as Washington Post media columnist Erik Wemple pointed out, CNN's report "removed any plausible deniability" for Fox. "Of course Carlson wouldn't cop to harboring racist thoughts," Wemple wrote. "His innovation lies in finessing the hatred. … Thanks to Darcy's exposé, the public can now view that mindset in its raw, repugnant format."
Even before CNN's report, major advertisers worried about being associated with Carlson's commentary had already fled his program in droves, costing his network tens of millions of dollars in lost revenue. Its commercial blocks are a wasteland, propped up by network promos and public service announcements and spots for My Pillow, run by right-wing mogul and possible GOP candidate Mike Lindell.
Fox had to protect its brand from further damage, and so Neff took the fall.
Fox's business model requires its executives to balance the vile commentary its audience demands with their advertisers' concerns. They do this by trying to limit fallout, punishing low-level employees who attract too much negative attention while letting their most prominent voices do whatever they want.
And so we end up with the spectacle of Fox's top executives condemning Neff's "abhorrent conduct" and claiming that such behavior "cannot and will not be tolerated at any time in any part of our work force."
To see the types of "abhorrent conduct" the network is willing to tolerate, you can watch the network's prime-time block.
[UPDATE: Near the end of his show on Monday, Carlson said: "What Blake wrote anonymously was wrong. We don't endorse those words. They have no connection to the show. It is wrong to attack people for qualities they cannot control... Blake fell short of that standard and he has paid a very high price for it, but we should also point out to the ghouls now beating their chests in triumph at the destruction of a young man that self-righteousness also has its costs...When we pose as blameless in order to hurt other people, we are committing the gravest sin of all, and we will be punished for it, no question." He then said that he will be taking a vacation.]