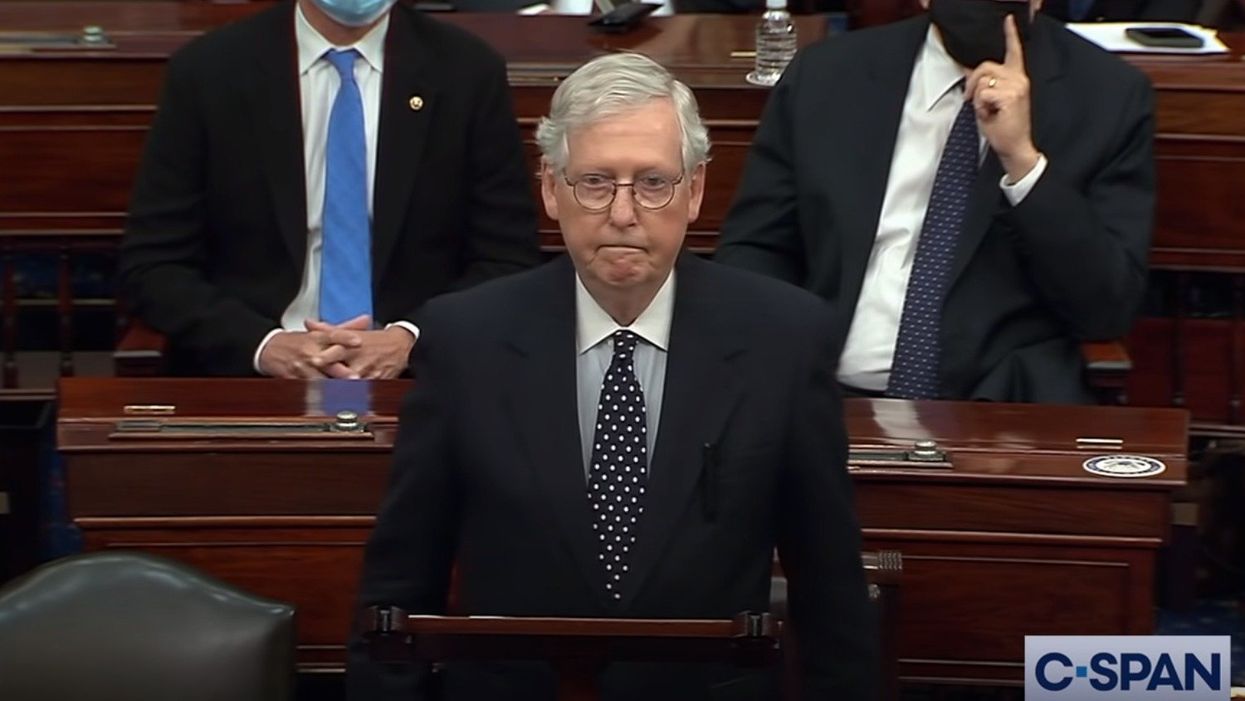 Senate Minority Leader Mitch McConnell (R-KY) on Tuesday denounced Fox Corporation's Tucker Carlson's Monday night misinformation and disinformation segments which falsely framed the January 6, 2021 insurrection as a largely peaceful event and painted insurrectionists and rioters as "sightseers."
"With regard to the presentation on Fox News last night," McConnell told reporters, "I want to associate myself entirely with the opinion of the Chief of the Capitol Police about what happened on January 6th."
McConnell held up a statement from the Capitol Police Chief (full text below) that is a strong indictment of Fox's Tucker Carlson show, saying it provided "offensive and misleading conclusions."
Reprinted with permission from Alternet.