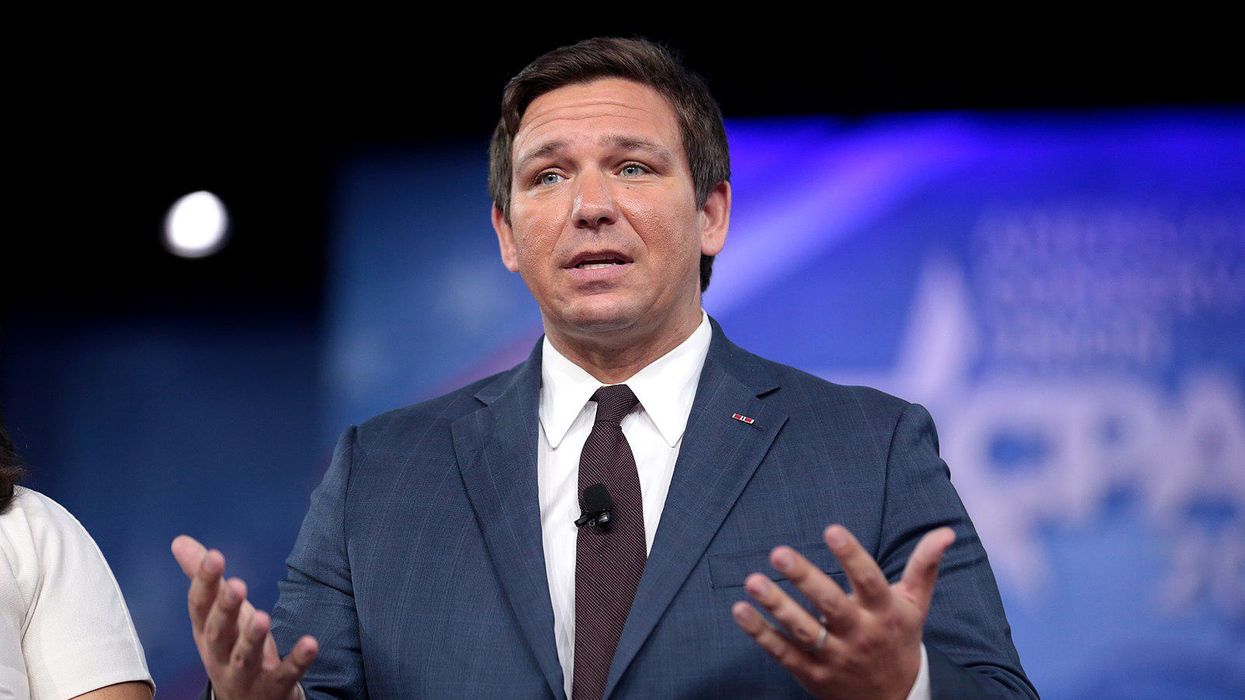 Reprinted with permission from Alternet
Although Republicans are fond of saying "let the free market decide," far-right Florida Gov. Ron DeSantis clearly has not taken that position with businesses in his state that favor vaccine passports — he opposes them outright, regardless of what the business thinks is best. But now a federal judge has sided with Norwegian Cruise Line Holdings over DeSantis and ruled that the company can require passengers to show proof that they have been vaccinated for COVID-19.
Norwegian Cruise Line Holdings fought DeSantis in court, arguing that if it wants to protect its passengers by requiring proof of vaccination, it should be allowed to do so — and U.S. District Judge Kathleen Williams, in a 59-page decision, granted a preliminary injunction against the ban on vaccine passports.
Jim Saunders, reporting for the News Service of Florida, explains, "The cruise line issued a news release late Sunday that said the ruling will allow it to 'operate in the safest way possible with 100 percent vaccination of all guests and crew when sailing from Florida ports.' After being sidelined in March 2020 because of the pandemic, Norwegian plans to return to cruising from Miami on August 15."
In an official statement, Norwegian Cruise Executive Vice President/General Counsel Daniel S. Farkas said, "We are pleased that Judge Williams saw the facts, the law, and the science as we did and granted the company's motion for preliminary injunction, allowing us to operate cruises from Florida with 100 percent vaccinated guests and crew."
Williams, in her ruling, wrote, "While companies cannot require customers to verify their vaccination status with 'documentation,' the statute does not prohibit businesses from verifying vaccination status in other ways (e.g., orally). Accordingly, under (the law), businesses could still 'discriminate' against unvaccinated individuals by adopting a vaccination requirement, which they could enforce by requiring oral verification of vaccination status before entry or by deterring unvaccinated patrons from entering by putting up signs that read 'vaccinated customers only' and 'unvaccinated patrons are not allowed.'"
According to Williams, "In sum, if combatting discrimination were the goal, merely banning the exchange of COVID-19 vaccination documentation is an ineffective way to accomplish this objective because the statute does not directly prohibit the treating of unvaccinated persons or those who decline to verify their vaccination status by businesses and employers differently."
The highly infectious Delta variant has been driving a recent COVID-19 surge in the United States, and Florida is being hit especially hard. According to the Centers for Disease Control and Prevention, one in five new COVID-19 infections in the U.S. is occurring in Florida. Regardless, DeSantis vehemently opposes protective measures like allowing businesses to require customers to show proof of vaccination, and he recently signed an executive order that forbids public schools from requiring students to wear face masks in the classroom.