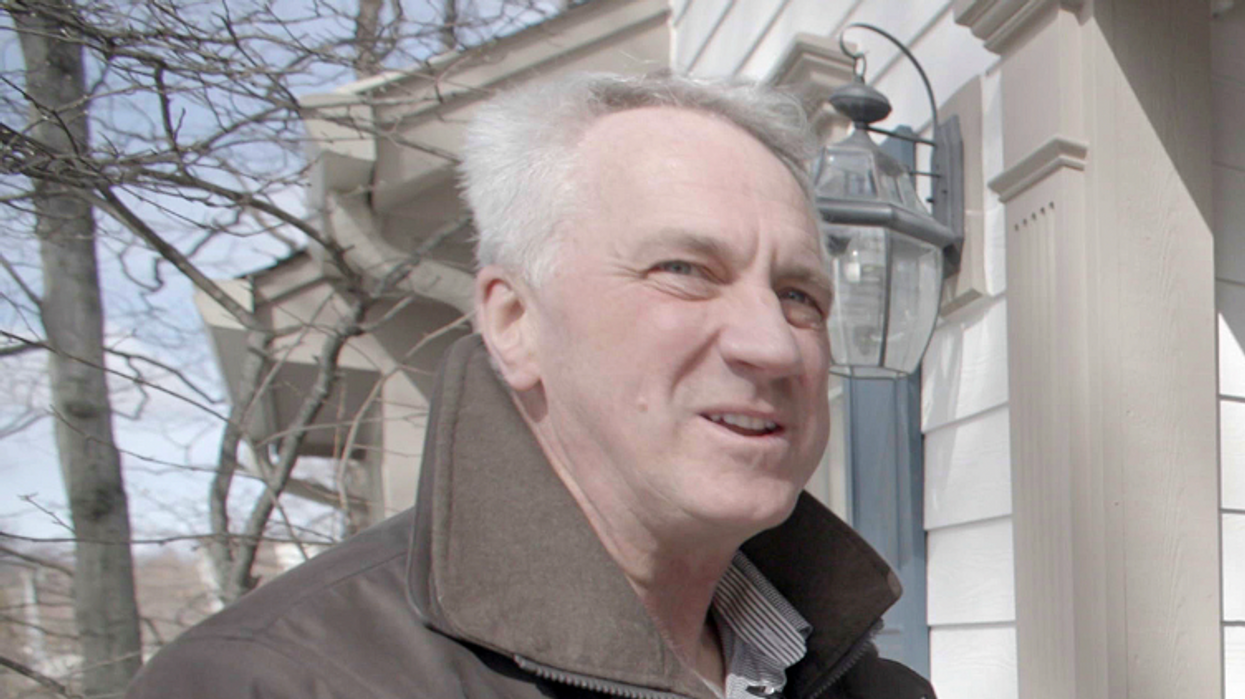 Wisconsin Senate Republicans have drawn backlash for appointing a controversial new senator who sought to delay the certification of the 2020 presidential election results — and signaled an intent to impeach the state's newly-elected liberal state Supreme Court Justice — as chairman of a committee overseeing elections.
Senate Majority Leader Devin LeMahieu (R-Oostburg) announced Tuesday that Sen. Dan Knodl (R-Germantown), who was sworn in just last week after winning a special election in April for the Senate District 8 seat, would chair the Wisconsin Senate Committee on Shared Revenue, Elections, and Consumer Protection, according to the Wisconsin Examiner .
"Senator Knodl will bring added experience and expertise to the Senate," LeMahieu said in a press release . "His appointment will further strengthen the excellent work being done in these Committees."
Knodl was one of 15 Wisconsin Republican lawmakers and over 100 lawmakers nationwide who signed onto a letter , dated January 5, 2021, urging then-Vice President Mike Pence to hold off on certifying the 2020 election results for ten days, citing "illegalities present in the 2020 election" and "a coordinated and structured multi-state effort to undermine state law protecting election integrity."
The letter argued that the Constitution permitted battleground states' legislatures to "[investigate] and [determine] whether the election should be certified, or decertified" — an authority with which they could overturn then-President Donald Trump's loss on the baseless grounds of rampant election fraud, despite the preponderance of evidence disproving such claims.
"Making sure our elections are fair and accurate should be a bipartisan effort and we should be continually looking to improve our election process.," Knodl said in a statement Thursday. "It is of utmost importance that every citizen in Wisconsin has confidence in their vote being legally cast and counted correctly."
Knodl's victory gave the state GOP a two-thirds supermajority in the state Senate, which could be used to impeach Wisconsin Democratic governor Tony Evers and other elected officials, including Wisconsin judge Janet Protasiewicz, who was elected to the Wisconsin Supreme Court by a landslide on Tuesday, April 4, the day before Knodl won.
In an interview with WISN-TV a week before his victory, Knodl said the "Milwaukee County justice system is failing" and called for local prosecutors and judges, including Protasiewicz, to face scrutiny, Newsweek reported.
"If there are some that are out there that are corrupt, that are failing at their tasks, then we have the opportunity to hold them accountable … up to impeachment," Knodl said, per NBC News .
"Janet Protasiewicz is a Circuit Court judge right now in Milwaukee, and she has failed," he continued. When the Republican was asked if he "would support impeaching her," Knodl replied, "I certainly would consider it."
The outlet noted it was unclear whether Knodl was referring to potentially impeaching her from her previous position on the Milwaukee Circuit Court or following her election to the Wisconsin Supreme Court.
Senate Minority Leader Melissa Agard (D-Madison) blasted Knodl's appointment, calling him unfit to oversee the election committee given his signature on the election-subversion letter.
"Senator Knodl actively worked to thwart the peaceful transition of power by signing on to a letter requesting that VP Pence delay the certification of the 2020 presidential election. He does not respect the nation's longstanding democratic processes and is unfit to chair a committee exercising some oversight of Wisconsin's elections," Agard said in a statement.
Knodl said Agard's comments were "unfortunate" and "immediately sets up an adversarial relationship regarding election oversight," a matter he said required all hands on deck "to improve."
"I am uniquely qualified to chair such a committee because of my election reform legislation and my recognition of election irregularities," he added.