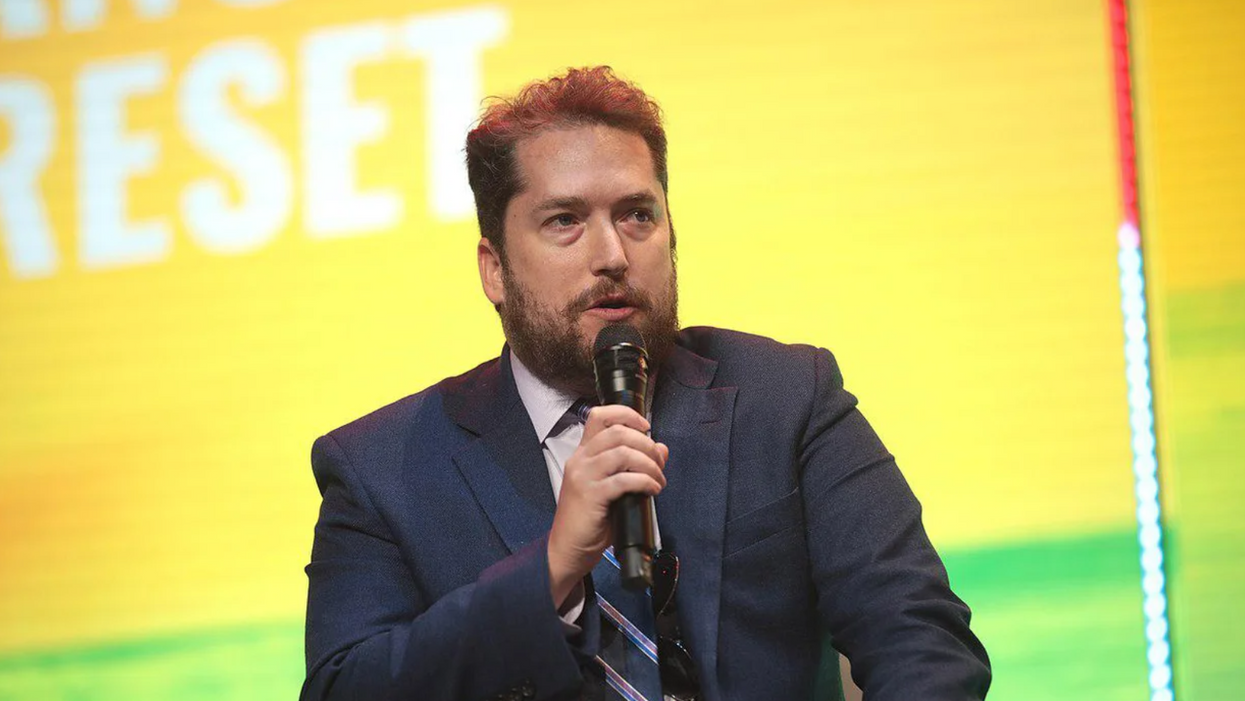 In 2018, far-right MAGA conspiracy theorist Darren Beattie was fired from a position as a Trump White House speechwriter because of the revelation that in 2016, he had appeared on a panel with Peter Brimelow, founder of the anti-immigrant hate site VDare. But in November 2020, then-President Donald Trump gave Beattie a three-year appointment to the Commission for the Preservation of America's Heritage Abroad — and Beattie remains in that position even though his critics want President Joe Biden to fire him.
Beattie, according to Business Insider's Tom Porter, "gained new prominence in recent weeks promoting conspiracy theories about the Capitol riot, earning public praise from Trump."
"Both Beattie and a spokesperson [for] the commission confirmed that he continues to serve on the body," Porter reports. "His term is due to end on February 27, beyond which, he can continue to serve if he chooses."
Beattie has been promoting the baseless conspiracy theory that FBI agents were behind the January 6, 2021 attack on the U.S. Capitol Building.
When Beattie, who is Jewish, was appointed to the Commission for the Preservation of America's Heritage Abroad in November 2020, the Anti-Defamation League slammed Trump for appointing him. ADL Director Jonathan Greenblatt stated, "It is absolutely outrageous that someone who has consorted with racists would even be considered for a position on a commission devoted to preserving Holocaust memorials in Europe. We urge the (Trump) Administration to rescind his appointment immediately."
Now, almost a year into Biden's presidency, the ADL is still speaking out against Beattie's presence on the Commission.
ADL spokesman Jake Hyman told Business Insider, "Since Beattie's appointment to the Commission in November 2020, he has continued to spread outrageous and deeply harmful falsehoods and misinformation, including about the January 6 insurrection, that are at odds with serving in such positions of official responsibility. We retain our view that Beattie, who once attended an event with white supremacists and participated in a panel discussion with White nationalist Peter Brimelow, should have no place on a commission that plays a special role preserving Jewish heritage sites from before the Holocaust."
Vanderbilt University's David Eric Lewis and Stanford Law School Professor Anne O'Connell both told Business Insider that Biden has the power to fire Beattie if he chooses.
Reprinted with permission from AlterNet