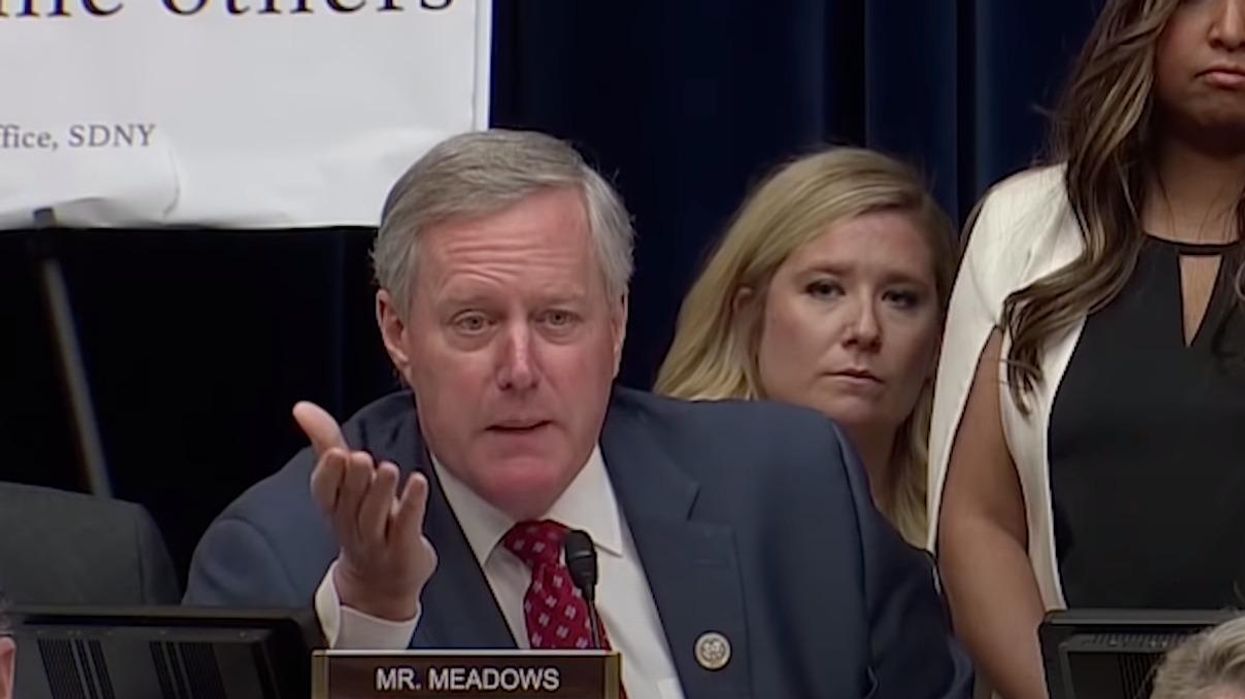 Cassidy Hutchinson revealed under oath that Mark Meadows burned official documents, The Independent reports.
The House Select Committee investigating the Capitol attack released a new set of testimony transcripts, and Hutchinson's May appearance was included. In the transcript, she revealed to the committee that she witnessed Meadows "roughly a dozen times" burn papers, once or twice weekly between December 2020 and January 2021.
Hutchinson, who recently revealed that one of former President Donald Trump's attorneys urged her to lie during her testimony, described how the burning of documents was carried out in detail. She is unsure of what was contained in any of the documents that Meadows allegedly destroyed, however.
"So throughout the day, he would put more logs on the fireplace to keep it burning," she said. "And I recall roughly a dozen times where he would take the – I don't know the formal name for what it's called that covers the fireplace – but take that off and then throw a few more pieces of paper in with it when he put more logs on the fireplace."
Politico reporter Kyle Cheney tweeted a thread of transcripts, which included Hutchinson's.
Cheney posted: Here's what Hutchinson said about Meadows burning papers in his WH fireplace — including 2-4 times after meeting with Rep. Perry. We wrote about this testimony in May.
Pennsylvania GOP Rep. Scott Perry is known for falsely claiming widespread voter fraud and was in support of Trump's attempt to overturn the 2020 election.
Reprinted with permission from Alternet.