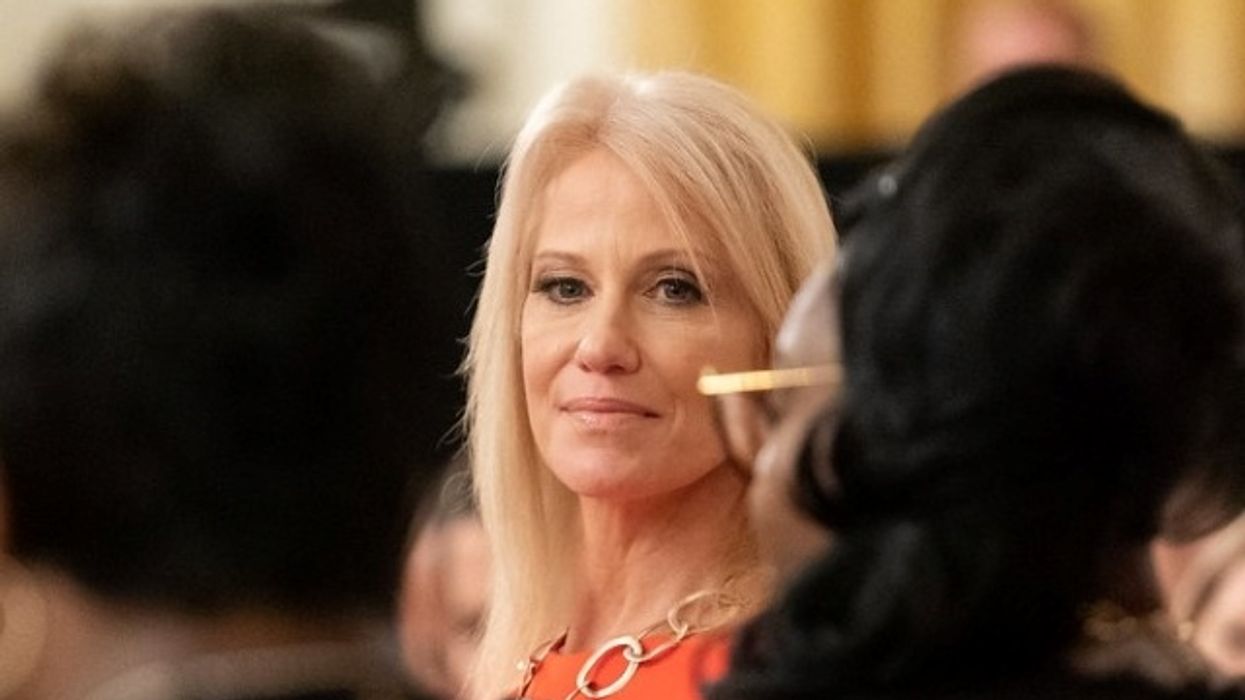 Kellyanne Conway may have inadvertently confirmed the payments made to Ginni Thomas, the wife of U.S. Supreme Court Justice Clarence Thomas.
The latest development stems from a report published by The Washington Post on Thursday, May 4, which included details about additional financial contributions that were paid to the justice and his wife.
However, Republican legal activist Leonardo Leo reportedly instructed Conway to make "no mention of Ginni."
According to Mediaite, Conway said:
"This is 2012, according to The Washington Post. Leonard, Leo's quote in that article, I think it's an important quote. He says, I've known the Thomases. They've been my friends since 1990, and I'm very mindful of how vicious and gossipy people can be. So I always try to protect their privacy and their safety. Viciousness from ten years ago, 11 years ago, has turned into violence now, where people are outside of Supreme Court justices' homes trying to assassinate Justice Kavanaugh while his wife and daughters are sleeping in that home. So these people will stop at nothing.
"They want Clarence Thomas to resign. So Joe Biden, of all people, can replace him with one of his own in this case. Ginni Thomas was one of my contractors and she's..She had worked with the Heritage Foundation. She was part of the grassroots — is part of the grassroots. She had worked in the Reagan administration. This is a serious person who for years had worked in public policy and at the polling company. We did public opinion research and data analytics. We had no business before the court."
Conway also made remarks about the Post as she insisted the news outlet had been searching for her.
"I want to look them in the eye and tell them I'm aware that you contacted a lot of my former employees and you, as you suggested to one of them, that you go to her home and look at her old emails," she said. "That is so beyond the pale, but that's who they are.'
Reprinted with permission from Alternet.