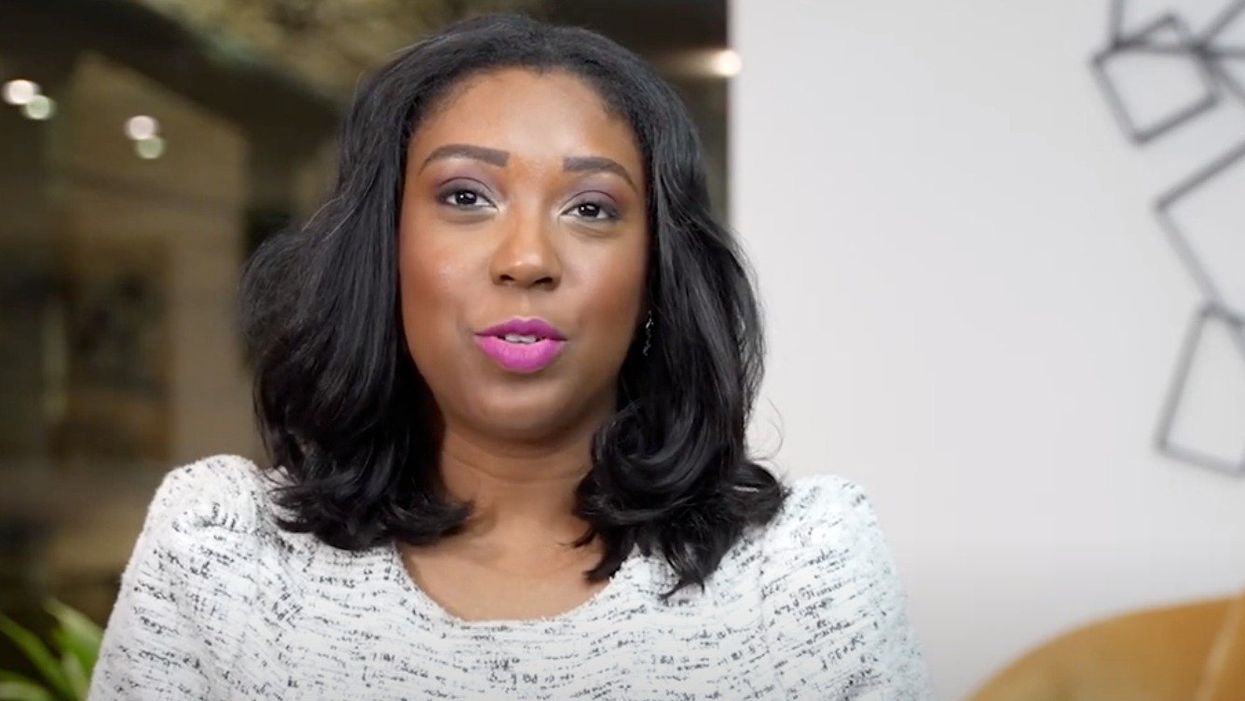 Democratic voters in Virginia on Tuesday voted out an anti-abortion Democratic state senator who has worked with Republican lawmakers to try to ban abortion care.
State Sen. Joe Morrissey overwhelmingly lost his bid for renomination in Virginia's 13th state Senate District to former Del. Lashrecse Aird. Aird defeated Morrissey 69 percent to 31 percent, with 91 percent of precincts reporting, according to the New York Times.
Abortion was the primary focus of the primary.
Virginia's Republican Gov. Glenn Youngkin wants to pass a 15-week abortion ban and would push the Legislature to pass such a ban if the GOP took control of the state Senate in the general election in November.
Currently, Democrats hold 21 seats in the state Senate against the Republicans' 19. If Democrats lose just one vote, the result could be a tie vote in the Senate on abortion bans that could be decided by Republican Lt. Gov. Winsome Sears in her role as president of the Senate.
Aird made that point while campaigning.
"My opponent is the only anti-choice Democrat in the Senate," Aird told a voter as she worked to get out the vote, according to a report from the Associated Press.
She also ran a campaign ad in which Morrissey talks about being "pro-life."
Morrissey told an opinion columnist for theVirginia Mercuryin May 2022, after the Supreme Court's draft decision overturning Roe v. Wade leaked, that while he is personally against abortion, he thinks the choice to have one should be made by a woman "after consulting with her doctor, her partner and perhaps her spiritual adviser. I don't think women should be jailed for having an abortion."
"There has to be some type of middle ground," Morrissey said. "Perhaps it's if the child can feel pain. But I believe my moderate position is the view of the people of my district as well as … Virginia and that's how I'm going to approach this."
In 2022, Morrissey co-sponsored a bill with far-right GOP state Sen. Amanda Chase that would have banned abortion after 20 weeks' gestation.
Morrissey attacked Aird for putting such a strong focus on abortion in her campaign.
"My opponent is a one-trick pony: 'Let me just talk about abortion,'" Morrissey told the AP earlier in June. "'Let me borrow a half-million dollars from my billionaire friend in Charlottesville; let me flood the airwaves with that and let me try to steal a state Senate seat.'"
Morrissey has long been a thorn in the side of Democrats in Virginia.
He was first elected to the Virginia House of Delegates in 2007. He resigned in December 2014 after he was convicted of a misdemeanor charge of contributing to the delinquency of a minor for having sex with a 17-year-old receptionist in his law office. He was sentenced to and completed six months in prison.
Morrissey then successfully ran as an independent in a special election in 2015, while incarcerated, for the seat he had resigned. But he resigned again a few months later to run for state senate — a race he later dropped out of, citing his health.
In 2019, Morrissey ran for a seat in the state Senate and won. He was seeking reelection in the district when he lost on Tuesday.
Planned Parenthood Advocates of Virginia celebrated Morrissey's loss and Aird's victory.
Reprinted with permission from American Independent.