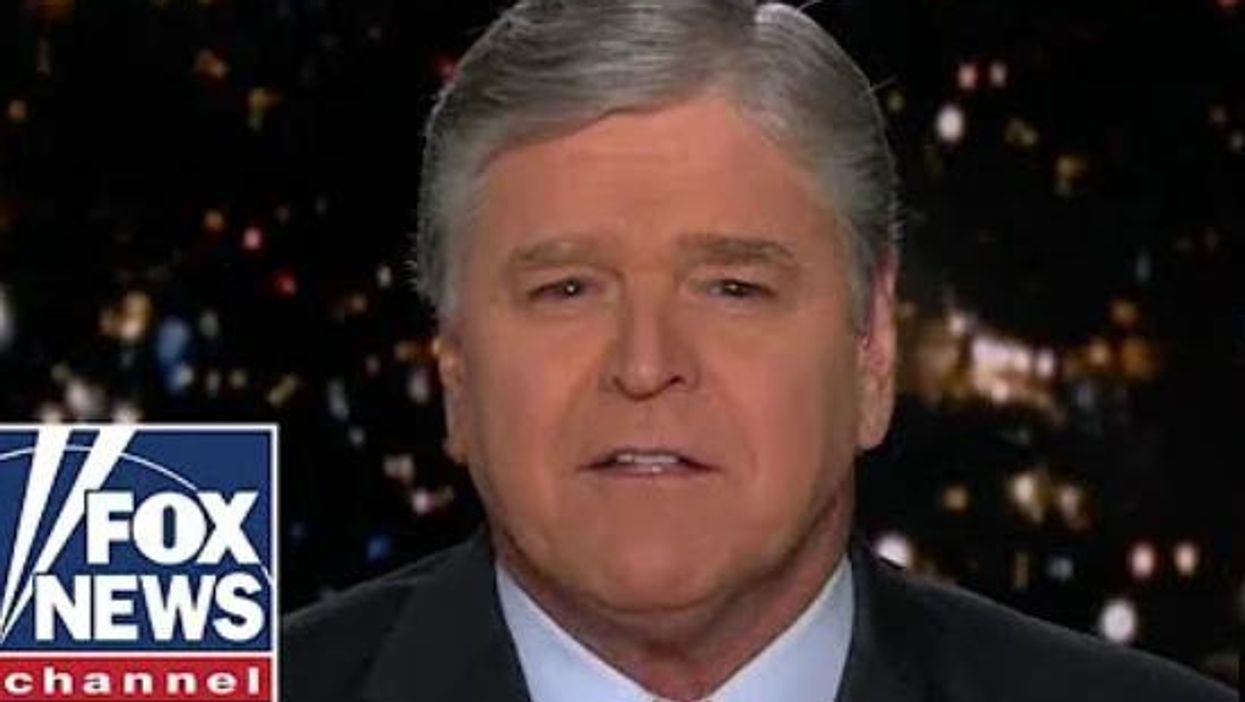 In an attempt to undermine the House Select Committee, Fox News launched an entire-network offensive to repeatedly — with little evidence — claim that outgoing President Donald Trump had called thousands of National Guard troops to secure the Capitol in the days prior to the insurrection.
Nobody played a bigger role in this misinformation machine than Sean Hannity, who pushed the lie hundreds of times in total, and at least on 43 episodes of his prime-time Fox show, and 48 editions of his daily radio show. (His Fox spot earns him almost 3 million viewers , and the latter garners him over 13 million .)
But like most right-wing conspiracy theories about the January 6 putsch, this tale shattered under the burden of proof, turning out to be a fabrication to portray the former president as a peacemaker, rather than an instigator of the violence.
On Tuesday, the January 6 committee released testimony from former Acting Defense Secretary Christopher Miller stating that there "was no order from the president" to call 10,000 troops to the Capitol in preparation for January 6. (Previous reporting from Vanity Fair described how Trump made an informal comment, which Miller took as a sign that Trump expected millions of supporters to attend his rally. As Pentagon spokesman John Kirby confirmed to The Washington Post, there was also "no record of such an order being given.")
In a stunning about-face from his testimony to the committee, Miller even appeared on Hannity on June 6, with Trump loyalist and former Pentagon chief of staff Kash Patel, to claim that the former president had authorized 20,000 troops from the National Guard.
After Patel described the meeting in which Trump supposedly authorized the troops, Hannity said to his guests, "Let me – let me be very clear. Both of you said this under oath and under the threat of penalty and perjury to the committee?" Miller responded, "Oh absolutely, Sean."
What caused this discrepancy in Miller's testimony is unclear. What is abundantly clear, however, is that within Fox News' affinity for distorting the truth about January 6, Miller and Patel found a welcome audience in Sean Hannity, who in turn incessantly spewed the lies to his audience.
Reprinted with permission from Media Matters .