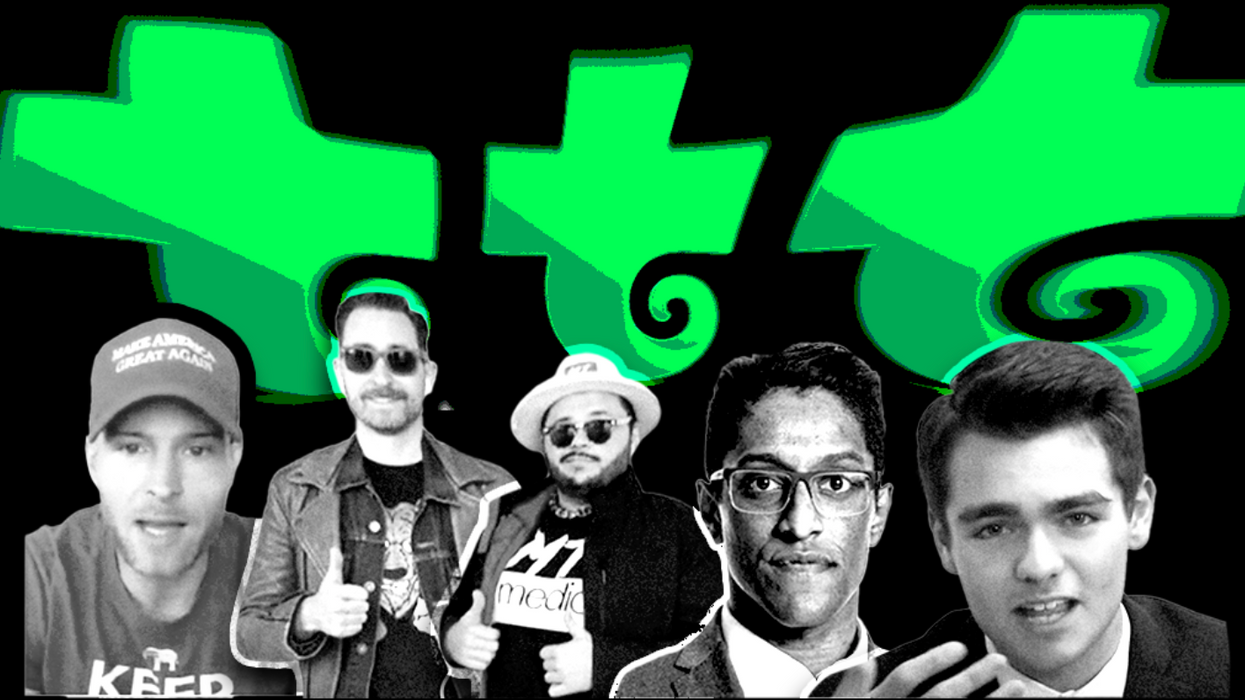 Reprinted with permission from Media Matters
Multiple far-right and white nationalist figures -- including some involved with the January 6 insurrection at the U.S. Capitol -- have shifted to the gaming-streaming platform Trovo, including using it to monetize their content. Some have used the platform to specifically defend the insurrection; one such person appears to be part of a special Trovo program that can help them raise additional money. Trovo's policies seemingly prohibit white nationalist content and content not related to video games.

Following the insurrection, streaming platform DLive, known for hosting many far-right figures -- some of whom used the platform to livestream the riot -- announced that it would ban several of those accounts. It also announced it would demonetize content that is "deemed to only be appropriate for mature audiences," which it says covers "virtually all non-gaming content."
Since then, multiple far-right figures have started migrating to Trovo, a streaming platform from Tencent still in beta testing. (Tencent is China's largest company and the operator of WeChat.) Trovo's terms of service prohibit content that is "overly violent or promotes or depicts events involving self-harm, harm to another person or harm to animals" and content that is "threatening, abusive, libelous, slanderous, fraudulent, defamatory, deceptive, or otherwise offensive or objectionable." The platform's content guidelines also allow only content that is "relevant to video games and pop culture," and they prohibit "overtly political or religious content that imposes upon others."
Despite those rules, multiple far-right figures have used the platform, often uploading content that is not related to those specifically allowed topics. They've also sometimes used the platform to monetize their content indirectly -- or possibly directly, as the platform provides an avenue for creators to monetize via its digital currencies. Some of these figures have been directly tied to the insurrection.
Vincent James Foxx, a white nationalist who attended the January 6 rally and who is banned from YouTube and DLive, joined Trovo in January. From the platform, James has earned "subs" and "spells," part of the platform's digital currencies which potentially can be converted into actual money. His channel also promotes a link to his Entropy page, a platform from which people can pay creators. On Trovo, James has criticized former President Donald Trump for not "back[ing] his supporters during the Capitol siege" and for not pardoning them after.
Video fileVideo Player
00:0001:23SHARE
MurderTheMedia, a channel affiliated with the far-right gang Proud Boys and which was banned by DLive following the insurrection, joined Trovo in January. Two members of the channel, Nicholas DeCarlo (also known as "Dick NeCarlo") and Nick Ochs (the head of the Proud Boys' Hawaii chapter), were charged by authorities for being part of the insurrection and were photographed giving thumbs up next to the scrawled words "Murder the Media" at the Capitol during the siege. One of them was also wearing a shirt with the "Murder The Media" logo at the time. On Trovo, MurderTheMedia has earned "spells" that can potentially be converted into actual money. The account has also aired a stream featuring NeCarlo trying to raise funds for his legal case and saying he would "fight" authorities and "punch a motherfucker in the face in the courtroom."
Video fileVideo Player
00:0005:06SHARE
Citation
Ali Alexander is a far-right figure who was a key organizer of the "Stop the Steal" efforts that culminated in the January 6 rally leading to the insurrection. Alexander, who has since been banned from multiple platforms, joined Trovo in February. Since then, he has used the platform to call for the free press "to be abolished" and has threatened to meet authorities on the "battlefield" if they attempt to arrest him.
Video fileVideo Player
00:0002:15SHARE
Citation
Some white nationalist "Groypers" who attended the insurrection have joined Trovo as well.
Other white nationalist and far-right figures have also made a home on Trovo since the insurrection.
00:0002:20SHARE
Citation
00:0007:06SHARE
Citation