Tax Returns And Tyranny: The Rogue Rule Of Donald J. Trump
@DavidCayJ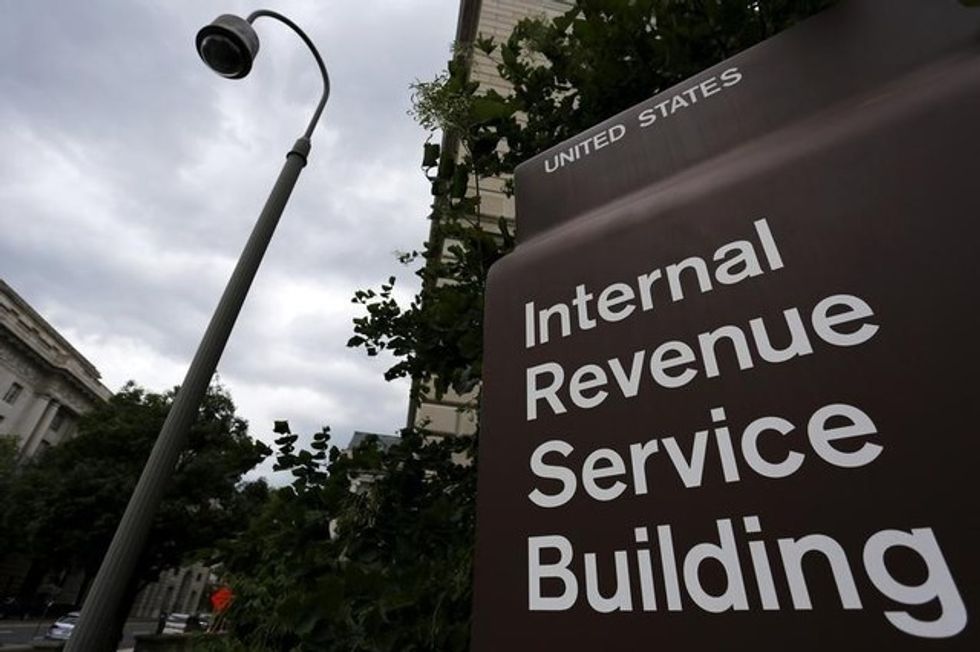 Reprinted with permission from DCReport.
Donald J. Trump and his team have now openly declared that he is above the law rather than, as our Constitution provides, a public servant whose duty is to faithfully execute the law.
His administration is taking numerous steps that move us in the direction of a Trumpian dictatorship by defeating the rule of law, something I've warned about since 2016. We'll look at one aspect of this today: Trump family taxes.
Trump and his team insist that no one is ever going to see his tax returns, which he promised voters he would make public as every president has done back to Richard Nixon.
Now his sister, Maryanne Trump Barry, has scurried away from the investigative spotlight of her fellow federal judges, who were looking into whether she was a tax cheat in black robes. By resigning from the federal bench, Trump's older sister ends that inquiry, the kind of legal favor our system affords those in positions of power to escape scrutiny.
As for defiance of the law, Trump, his personal lawyers and the White House acting chief of staff all declared in recent days that they will defy a 1924 anti-corruption statute that gives certain members of Congress, and one Congressional employee, the unqualified authority to examine any tax returns.
Trump claims that "the law is 100 percent on my side" in refusing the turn over the documents. In fact, the law is 100 percent against Trump. When I asked a half dozen former top Congressional tax-writing staffers about Trump's claim some of them laughed out loud, while others said in sober turns that there is no legal argument on Trump's side – none.
The most direct Trump declaration that he is above the law is his directing the Treasury Department and the Internal Revenue Service to keep his federal income tax returns locked up. No previous president has defied this statute and no document request has ever been refused, a host of people who worked for the tax-writing committees on Capitol Hill told me.
Trump's arguments are mere political rhetoric. But it gets worse than that.
Trump lawyer William S. Consovoy in an April 5 letter asked Treasury to hold back the documents. Consovoy asserted mind-reading powers in his letter: "His request is a transparent effort by one political party to harass an official from the other party because they dislike his politics and speech."
Mick Mulvaney, the acting White House chief of staff, declared on Fox News Sunday that the Trump administration will "never" comply with the law.
Mulvaney's words show how the political party that once sold itself as the party of law and order has, under Trump, become the party of lawlessness, at least for those in power.
"They knew they are not going to get these taxes," Mulvaney said, referring not to the Democratic chairman of the House Ways and Means Committee who alone would receive the documents, but Democrats as a whole.
These declarations require diligence by Congress and the federal courts, as well as by New York state and Manhattan authorities if we are to preserve the rule of law. The duty of these officials, under law and the oaths they swore, is to thoroughly investigate Trump's business dealings, taxes and other matters to see how they affect his fitness for office, whether he committed tax and other crimes and whether the IRS is properly auditing the tax returns of the president.
Think of Judge Trump Barry's resignation as one of the many ways American government is infected by institutionalized corruption, an issue explored deeply by Zephyr Teachout in her revealing and concise book Corruption in America: From Benjamin Franklin's Snuff Box to Citizens United.
While the federal judiciary is letting Judge Trump slither away, the prosecutorial authorities still have the power to investigate whether she and her siblings engaged in years of calculated tax cheating, as The New York Times persuasively demonstrated last October.
There is no statute of limitations on criminal tax fraud and there is reason aplenty to believe Trump family tax cheating has continued up to this day.
At issue are Trump's last six years of tax returns and related "tax information." Representative Richard Neal (D-Mass), who is chairman of the House Ways and Means Committee requested the returns and related information in an April 3 letter.
Steve Mnuchin, the Treasury secretary, called the request "unprecedented" – it's not – and said he needed time to consult the law. Treasury posted the letter on Twitter.
The law is crystal clear that the Treasury secretary or his designee, the IRS commissioner, "shall" produce the returns "on written request." Every request has been honored until now.
Mnuchin is a former Goldman Sachs-er, hedge fund operator, mortgage foreclosure mogul and Hollywood movie producer (The Lego Movie; Suicide Squad), exactly the kind of swamp dweller who Trump told voters he would rid Washington of by "draining the swamp."
Presidents take an oath to faithfully execute their office, which includes complying with all federal laws, while dictators are by definition above the law.
Trump's declaration should alarm all American, but especially those Republicans who claim to support strict interpretations of the clear meaning of both statutes and Constitutional principles.
Even Richard Nixon complied with this law during Watergate more than four decades ago, resulting in a second IRS audit of his returns as well as scrutiny by Congressional tax experts.
That second audit turned up a fraudulent tax deduction which saved Nixon $500,000 in taxes, about $3.4 million in today's money. Chairman Neal's request specifically cites the quality of IRS audits of presidential tax returns as a justification for examination of them by his committee, which oversees the IRS.
"In all of my years of public life. I have never profited. Never profited from public service I've earned every cent," Nixon said in 1973. "And — all of my years of public life. I have never obstructed justice. And I think to that I could say that in my years of public life. That I welcome this kind of examination because people have got to know whether or not their president is a crook. Well, I'm not a crook, I've earned everything I've got."
Actually, he was a crook, but his handpicked successor Gerald Ford pardoned him.
Trump takes a different approach, asserting that voters have no interest in his tax returns.
Mulvaney takes a similar tack, ignoring the law in favor of presumed political passions.
"That's an issue that was already litigated during the election," Mulvaney said. "Voters knew the president could have given his tax returns. They knew that he didn't, and they elected him anyway."
Of course, the voters chose Trump's opponent by three million votes. It was the Electoral College that chose Trump. But only the enablers of a tyrant would argue that popular passions, not law, govern official conduct.