Taxing Dollars Already Taxed By States Will Not Happen
@FromaHarrop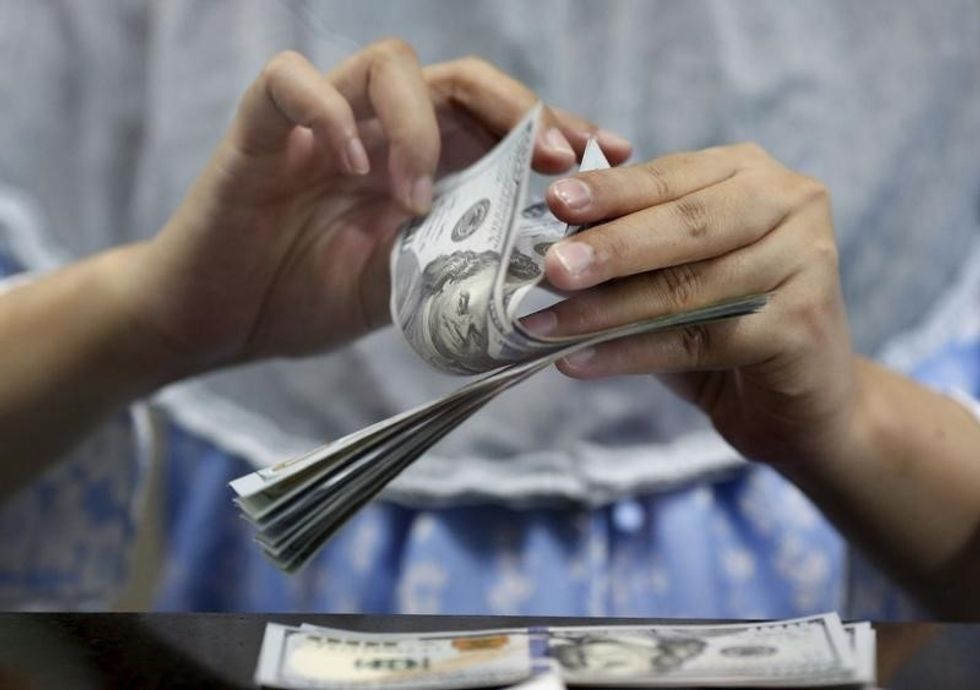 Reprinted with permission fromCreators.
Nice try, Republicans. You'd like to end the federal deduction for state and local taxes. That would stick the expensive-to-live-in blue states with more of the nation's bills. It would amount to taxing income that has already gone to taxes. Not gonna happen.
Not gonna happen because of politics. But let's not ignore your honking hypocrisy. You talk a big game on federalism — the belief that power should flow from Washington to the states — and then propose making it harder for state and local governments to raise revenues for schools, roads, police, health care and myriad other services they provide.
And spare us the lectures about blue state taxes being too high. That may or may not be true, but how much or how little a state taxes its people should be no business of meddlers in Washington.
As for the politics part, that's easy. States hit hardest by killing this deduction would be the high-income ones, such as California and New York. Though considered generally liberal, these big population centers are hardly Democratic monopolies.
California sends 14 Republicans to the House, as many as Alabama, Idaho, Kentucky and Wyoming put together. New York contributes nine Republicans, matching the combined total from Mississippi, West Virginia, Alaska and both Dakotas.
This is not the sort of thing your Republican voters would shrug off. They tend to be middle- and upper-middle-class. Many supported Trump in the hope he would ease their tax burdens. Erasing the federal deduction for state and local taxes would, for many, do the opposite.
"It is clear people on Long Island would definitely lose under this tax reform," Rep. Peter King, a New York Republican, noted with accuracy.
Fans of ending the deduction have called it a "blue state subsidy." That conveniently ignores the reality that the income tax as it now stands is a red state subsidy. King's voters are already paying higher taxes because of higher incomes reflecting higher costs of living. It is not unusual for a teacher-cop couple on Long Island to be earning $150,000 a year.
A couple living in Babylon, Long Island, would have to make $111,000 a year to live as well as a couple making $90,000 in Wheeling, West Virginia. But all else being equal, the Babylon couple would pay higher taxes as "richer" people.
Anyhow, voters living well but decidedly less than large would not be amused at being asked to pay higher taxes to offset a windfall for the superrich. Zillionaires tend to regard their property tax deductions as small change.
Under the Republicans' tax reform plan, those making over $730,000 a year would enjoy an average tax cut of about $129,000. About 50 percent of the tax savings would go to them.
In a flash of honesty, U.S. Treasury Secretary Steven Mnuchin was on the Sunday talk shows explaining that he can't guarantee tax cuts for everyone in the middle class. (Suck it in, will ya?)
White House budget director Mick Mulvaney was on television, too, saying that for the president, "this really is about the middle class and the corporate tax rate." If you wish to argue that President Trump has not factored in the potential for vastly enriching himself, knock yourselves out.
Follow Froma Harrop on Twitter @FromaHarrop. She can be reached at fharrop@gmail.com.To find out more about Froma Harrop and read features by other Creators writers and cartoonists, visit the Creators webpage at www.creators.com.