Taylor Testimony Reveals Fresh Evidence On Trump, Biden And Ukraine
@alexvhenderson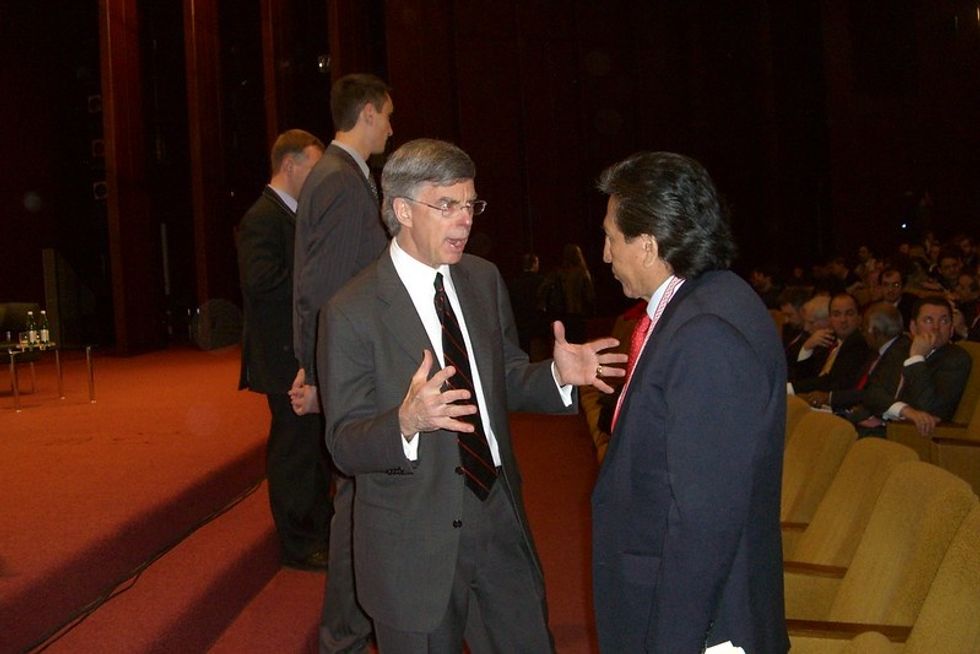 With the first day of public testimony in the impeachment inquiry against President Donald Trump getting underway on Wednesday, Ambassador William Taylor testified on July events relevant to the inquiry — and Taylor's testimony, according to CNBC White House reporter Christina Wilkie, "raises new questions" for Ambassador Sondland to answer.
Wilkie posted a transcript of Taylor's testimony on Twitter. Taylor testified that a member of his staff "told me of events that occurred on July 26" — which was the day after Trump's now-famous July 25 phone conversation with Ukrainian President Volodymyr Zelensky, who he tried to pressure into investigating former Vice President Joe Biden. The staff member, according to Taylor, "accompanied" Sondland, who met with Zelensky adviser Andriy Yermak.
"Following that meeting," Taylor said, Sondland called Trump and "told him of his meetings in Kyiv. The member of my staff could hear President Trump on the phone, asking Ambassador Gordon Sondland about 'the investigations.' Ambassador Sondland told President Trump that the Ukrainians were ready to move forward."
Taylor added, "Following the call with President Trump, the member of my staff asked Ambassador Sondland what President Trump thought about Ukraine. Ambassador Sondland responded that President Trump cares more about the investigations of Biden, which (Trump attorney Rudy) Giuliani was pressing for."
IMAGE: William Taylor, center.