Tea Party Governor Losing To All Likely Opponents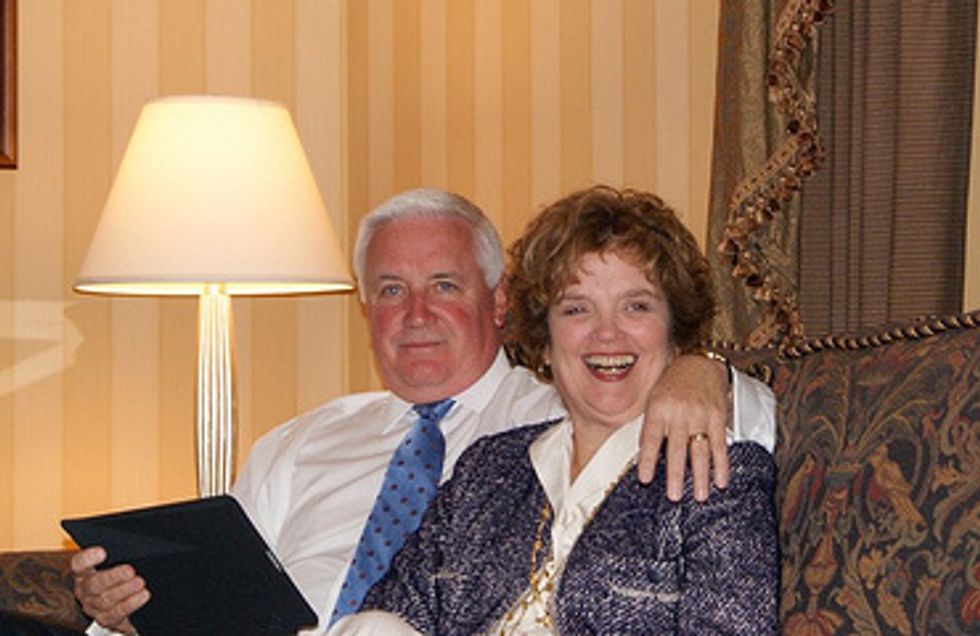 Tom Corbett (R-PA), the Tea Party favorite elected in the wave election of 2010, will face a tough re-election battle no matter who he faces in 2014, according to a new Quinnipiac University poll.
For the fourth straight month, the governor's favorable rating is negative, with 47 percent disapproving of his performance while 38 percent approve. Women disapprove of Corbett by a 2 to 1 margin, at 54-27.
The three Democrats who have been mentioned as Corbett's likely opponents — former congressman Joe Sestak, current House member Allyson Schwartz (D-PA) and State Treasurer Rob McCord — all lead the governor by at least 9 percent.
Democratic voters in Pennsylvania clearly haven't yet settled on a candidate, with 59 percent undecided. Sestak and Schwartz are tied at 15 percent. Though Treasurer McCord is only favored by 3 percent of primary voters, he still leads Governor Corbett by a 44-35 margin in a potential head-to-head matchup.
Right now, voters are doing their ABCs – Anyone But Corbett," said Tim Malloy, assistant director of the Quinnipiac University Polling Institute.
TheNew York Times' FiveThirtyEight blog called Corbett one of the nation's most vulnerable governors.
Why is this first-term governor so unpopular?
The National Journal's Michael Catalini reported in February that Corbett's problems go beyond the voters' impression that he didn't do enough when he was attorney general to stop now-convicted child abuser and former Penn State coach Jerry Sandusky. Corbett has alienated both sides of the aisle with a budget that includes a violation of tax pope Grover Norquist's sacred pledge.
Pennsylvania went for President Obama twice, but Corbett has not accepted Medicaid expansion that could cover more than 700,000 Pennsylvanians by 2021, saving the state $425 million a year.
The governor may find that endorsing Medicaid expansion might not help his popularity. Suffering from plunging popularity after signing anti-union legislation, Michigan's Republican governor Rick Snyder advocated taking the federal money to cover state residents. Instead of helping him with Democrats, it hurt him with his base and made him look impotent as Republicans in both the state house and senate blocked implementation.
Synder's approval rating is still negative — 42 percent approve, with 46 percent disapproving — and he's tied with his potential Democratic opponents, even though none of them are well known throughout the state.
"Fortunately for Governor Corbett, the election is not today," Quinnipiac's Malloy said. "He has 18 months to turn things around."
Photo: Jenn Grover