Team Mitt: ISIS Wouldn't Exist Under President Romney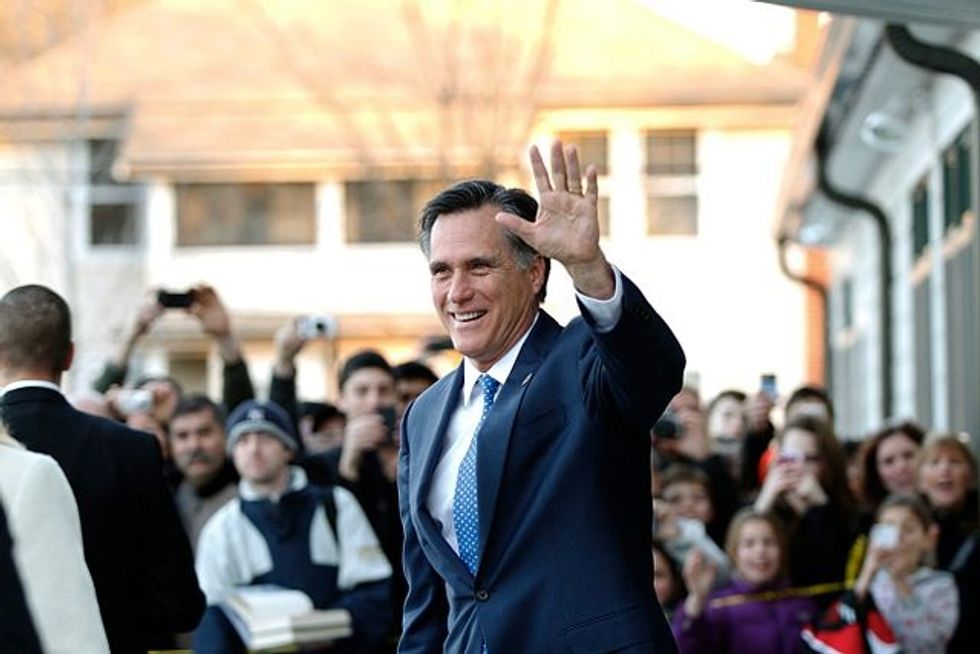 Even by the depressingly low standards of modern politics, Mitt Romney's 2012 presidential campaign was notable for its incredibly loose relationship with the truth. And as Romney prepares for a third White House bid — he's reportedly "almost certainly" jumping into the 2016 race — it's becoming apparent that his team is still just as prone to exaggeration and hyperbole as ever.
As the Boston Globereported Wednesday, at least one Romney ally has a delusional vision of how the past two years would have looked under President Mitt:
If Romney were president, one longtime adviser said, "There wouldn't be an ISIS at all, and Putin would know his place in life. Domestically, things would be in better shape."
Perhaps Team Romney is trying to aim high, given that many of its 2012 campaign promises have been achieved without Romney's help. But there is absolutely no basis in reality for the claim that Romney would have prevented the rise of ISIS, which first emerged before Obama was even elected.
In fact, there's a much stronger case to be made that ISIS wouldn't exist if Romney's 2012 foreign policy team had never led America into the Iraq War in the first place.
Similarly, while Romney accurately warned of Russia's increasing aggression during the last election, it's hard to argue that Vladimir Putin hasn't figured out his place in life during Obama's second term.
Of course, such grand proclamations are nothing new for Romney allies; for example, Romney foreign policy advisor Richard Williamson once claimed that the 2012 Benghazi attacks would not have occurred if Romney were president, and former senator Scott Brown made a similar (and even more ludicrous) claim about the Ebola virus. But they do serve as a handy reminder that, if nothing else, another Mitt Romney presidential campaign would be both a boon—and a bane—to fact checkers everywhere.
Photo: Chris Devers via Wikimedia Commons