Ted Cruz Decries 'Elites' For Hiring Private Security — Just Like He Does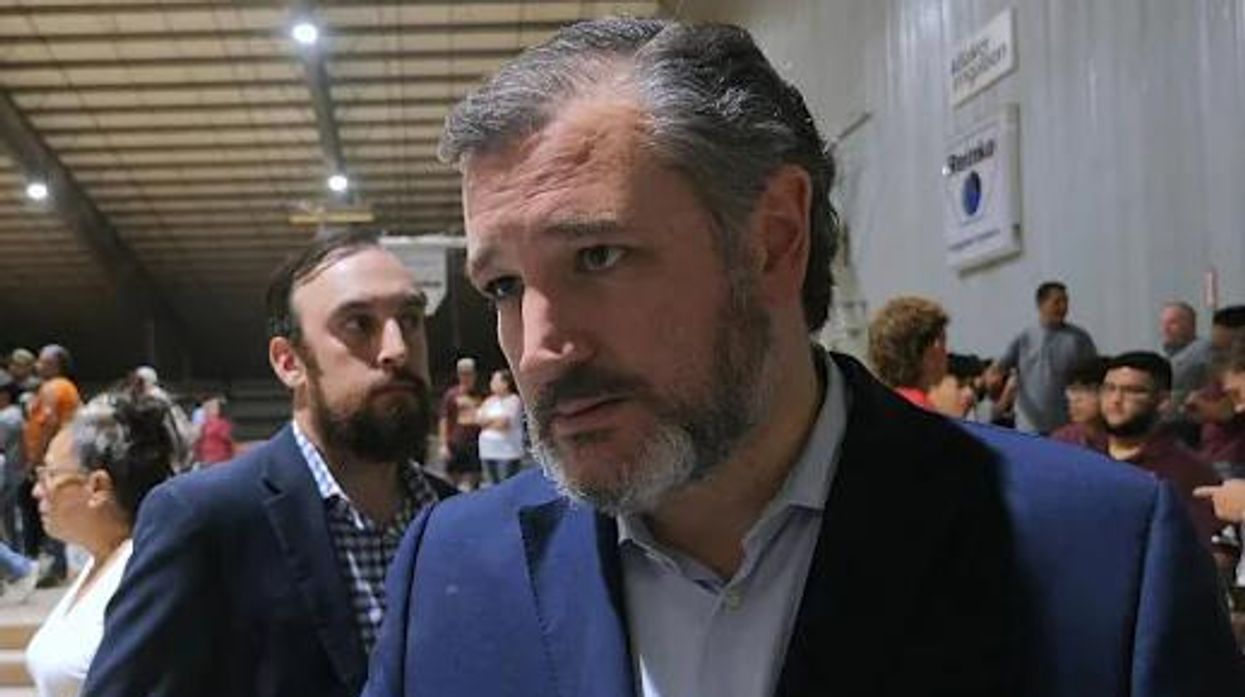 YouTube Screenshot
Sen. Ted Cruz (R-Texas) is complaining about liberal "elites" acquiring personal security but there is just one problem with his latest rant. According to The Daily Beast, it is highly hypocritical because he also has security.
The Texas senator made the controversial remarks when he appeared at the National Rifle Association's annual convention on Friday, May 27. At the time, Cruz ranted about liberal "elites" who advocate for gun control while hiding behind "private security."
However, the Beast has shed light on Cruz's itemized expenses highlighting the cost his campaign has paid for security since October 2022.
"Since October 2020, the Cruz campaign has paid Houston-area executive protection firm Atlas Glinn nearly half a million dollars to protect himself and his family—$499,661, almost all of it in monthly lump sums averaging around $30,000, according to federal disclosures. (The Atlas Glinn website features a photo of a security detail guarding Cruz in a parade car.)"
In fact, Cruz is considered the biggest Republican spender where the cost of security is concerned. However, data compiled by the Center for Responsive Politics, also indicates that he receives the most monetary support from pro-gun law advocacy groups. Behind Cruz's spending are three Democratic lawmakers. Sens. Mark Kelly (D-AZ), Jon Ossoff (D-GA), and Rep. Cori Bush (D-MO) have all spent at least $300,000 on security. According to financial statements, Rep. Eric Swalwell (D-CA) has reported approximately $122,000 in security expenses.

Speaking to the Beast, Swalwell explained his reason for incorporating security. As manager of former President Donald Trump's second impeachment trial, the California Democrat faced numerous threats and personal attacks from Trump supporters.
"As the father to three children in diapers, I'm especially mindful of my kids' security. Since Fox News [broadcast] footage of my home and numeric street address on-air in December 2020, my children have been limited in their ability to play out front. To protect my family, on some occasions we have hired trained security professionals," Swalwell said.
"I do not oppose guns. I like guns. I enjoy shooting," he continued. "And the security professionals I have hired are trained."
"What I don't like," Swalwell continued, "is a country of unrestricted weaponry that allows the most dangerous weapons to end up in the hands of the most dangerous people. We can still be a country that allows its citizens to shoot for sport, hunt with your kids, and protect your home and not allow weapons of mass destruction to mow down our children."
When asked about the campaign expenses, Cruz's spokesperson spoke with the Beast and insisted that he has faced an onslaught of death threats.
"Senator Cruz has received thousands of death threats from angry Leftists and there are several individuals being prosecuted by the Department of Justice because of threats on the Senator as we speak. If you don't think that is a legitimate reason for security you should probably have your head checked," the spokesperson said. "Senator Cruz supports the Second Amendment right of every law-abiding Texan and American adult to protect themselves."
Reprinted with permission from Alternet.