'Horrifying': Sen. Cruz Flew Without Mask From Houston To Dallas
@alexvhenderson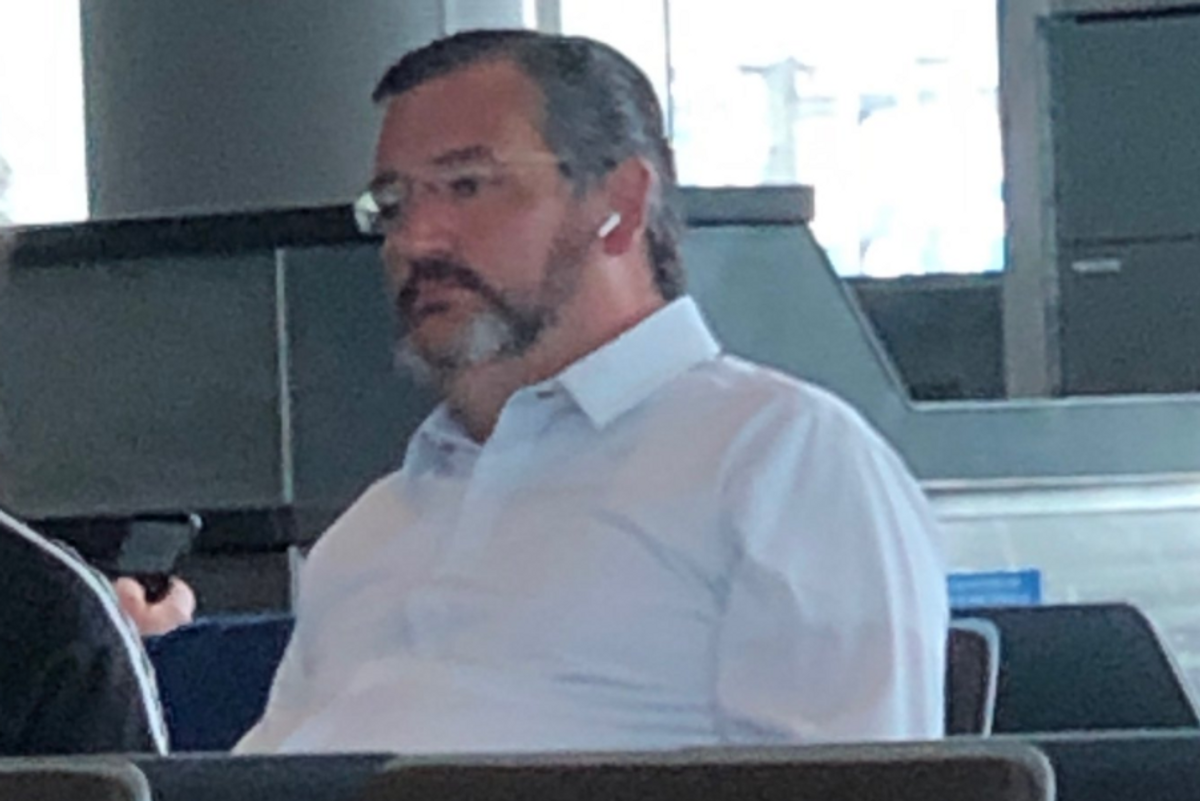 Twitter screenshot
Reprinted with permission from AlterNet
Although Senate Majority Leader Mitch McConnell has recently encouraged mask wearing in response to the coronavirus pandemic, some far-right Republicans are still reluctant to wear face masks in public. Sen. Ted Cruz of Texas, according to AmericaBlog reporter John Aravosis, wasn't wearing a mask at all during an American Airlines flight from Houston to Dallas on Sunday, July 12 — which is a violation of the airline's rules.
Aravosis tweeted, "I just confirmed that Ted Cruz went the entire one-hour-eight-minute flight from Houston to Dallas and never put on his mask. So he wasn't just drinking coffee for a minute."
Cruz' defenders have argued that the senator was photographed on the flight when he was drinking coffee. But Twitter user @hossehenad explained, "For those trying to argue that he was drinking, it's not hard to have a mask on and undo one side to take a sip then put it back on. Most people take their time drinking coffee."
Twitter
Texas is among the Sun Belt states that is suffering a troubling surge in COVID-19 infections, and Cruz is being lambasted on social media for not wearing a mask during the flight. Marc Perrone, president of the United Food and Commercial Workers International Union, tweeted, "Horrifying disregard of the lives of others by both Texas US Senator Ted Cruz and @AmericanAir."