Teddy Bridgewater Receives Rave Reviews From Norv Turner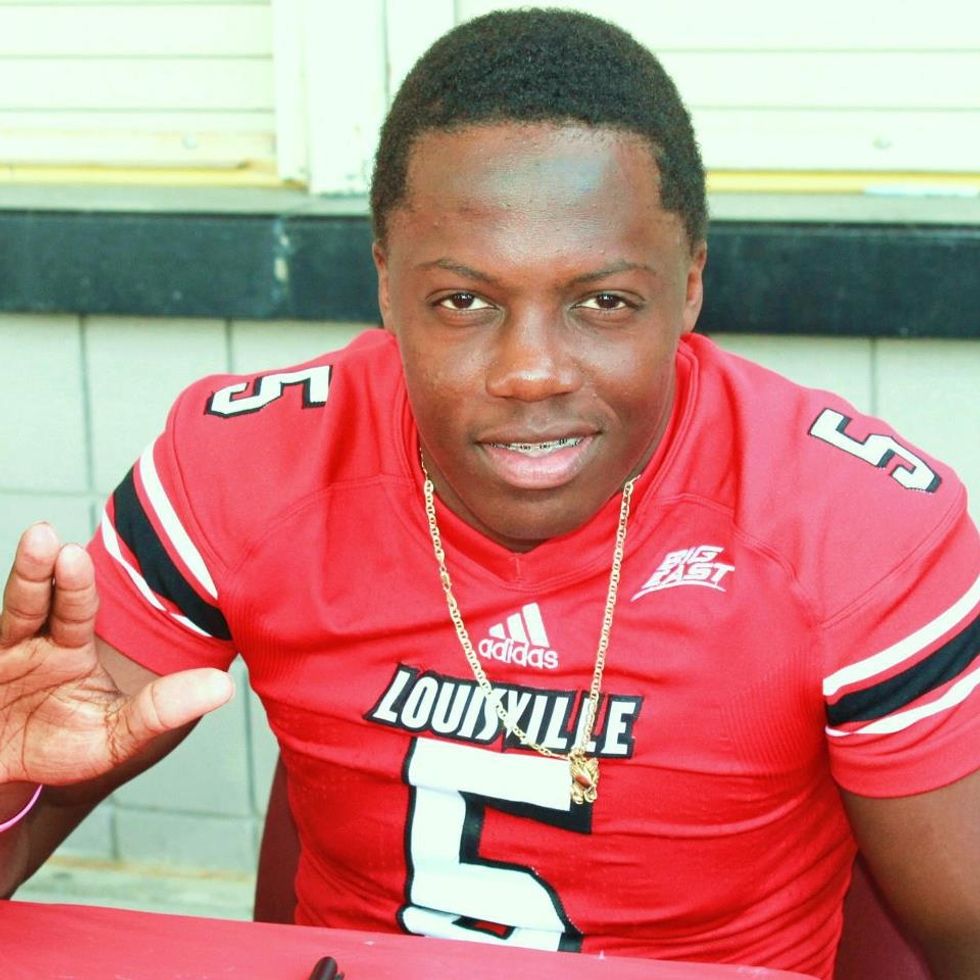 By Mark Craig, Star Tribune (Minneapolis)
Norv Turner clicked the play button on his big-screen TV remote control and 40 years of coaching experience came rushing out of him. A reporter who trails his expertise by 40 years sat nearby listening, learning, and wondering how hard it must be to reach a point where the chaos of an NFL play not only makes perfect sense but can be visualized before the ball is even snapped.
Sometimes, Vikings rookie quarterback Teddy Bridgewater wonders the same thing. Like when the ball is snapped during practice and he can hear Turner, the offensive coordinator, talking to himself.
"As soon as we line up, he's standing behind us mumbling," Bridgewater said. "You can't hear him, but you know he's telling you where to go with the ball, what to do with the protection. He sees things before they happen.
"You drop back to pass and he's still mumbling. But you don't pay attention because of everything going on. You try to block him out, but one of these days I'm going to actually figure out what he's mumbling about."
That's the idea. And Turner believes it will happen sooner rather than later. Otherwise, the Vikings wouldn't have traded back into the first round of the NFL draft to select Bridgewater 32nd overall.
The Star Tribune sat down with Turner earlier this offseason to watch practice tapes of Bridgewater. Here are some of the highlights that help explain why Bridgewater is a Viking:
___
Quick release, quick mind
"Look at this one," Turner says. "The tight end is running an 18-yard out. Teddy drops. One, two, three, four, five, and, bam, the ball's out. See how quick that was. This is the No.1 thing with him. He's got such a quick release, and he makes quick decisions. That ball is out before the tight end makes his cut, and it's thrown where only he can catch it.
"This helps every guy on the team. It helps the receivers and it obviously helps the linemen when you get back and get rid of the ball."
___
Sensing defenders
A receiver is running a deep post. Bridgewater, according to Turner, originally was supposed to throw the ball about 4 yards deeper and more inside. But he accurately senses the need to "put it on the receiver," per Turner's coaching, rather than lead the receiver into two lurking defenders.
___
Later, on a slant pass, Bridgewater "puts it on" a receiver again.
"This shows Teddy's presence and then, bang, his quickness to get it out," Turner said. "And he's not as quick now as he's going to be. His feet aren't good here. He's too slow with his feet, but he's quick with his arm. When a guy is naturally quick, you can speed that up with coaching."
___
Tight pocket? No problem
A short option route is called on third-and-3. The pocket collapses and Bridgewater has no room to step into his throw.
"But see here, he doesn't have to move his feet to throw it well," Turner said. "You have to be able to play that way. There are guys who need a lot of room in the pocket to throw, and then there are guys who don't need any room. I call this an NFL throw, as opposed to a college throw. You can bring 100 guys in here and every one of them could make a college throw."
___
Arm strength
"People question Teddy's arm strength," Turner said as he clicked to the next play, a deep ball. "But right here, we have a '9' route against man. He's standing on his 15. And the ball is caught is caught at the 34, 35 yard line. So it's a 47-yard throw.
"The '9' routes, you don't really want to throw it a lot farther. The quicker you get it up, the better the 'X' receiver has of catching it. Balls thrown 55, 58 yards, the DB actually has more time to close."
Turner preaches trajectory, arc and accuracy far more than velocity. With the right trajectory and arc, the ball is easier to catch and isn't dying as it arrives. As a teaching tool, Turner will place a 10-foot net 14 yards downfield that quarterbacks must throw over on deep out passes.
"This is a throw that people talk about arm strength," said Turner as he moved on to the next play, a deep out. "You have to be able to throw the ball firm and on a line, but it has to have an arc or this linebacker underneath is going to hit it. Teddy's ball here carries 36 yards on a line with an arc. If you can make that throw right there, you can make any throw we need in this offense."
One of the reasons Bridgewater fell in the draft was that famously poor Pro Day performance at Louisville. Weeks later, during a private workout with the Vikings in Florida, Turner's main emphasis was getting Bridgewater to drop and set his feet quicker. Once he did that, he said he saw the target faster and was able to use his legs more, which increased his velocity and accuracy.
"Best workout I had before the draft," Bridgewater said. "And when Coach Turner left, he told me he couldn't have cared less about my Pro Day. He said if he had run my Pro Day, I'd have gone 65-for-65."
Photo via WikiCommons
Interested in sports news? Sign up for our daily email newsletter!