Teens Raise The Ante With Extravagant 'Promposals'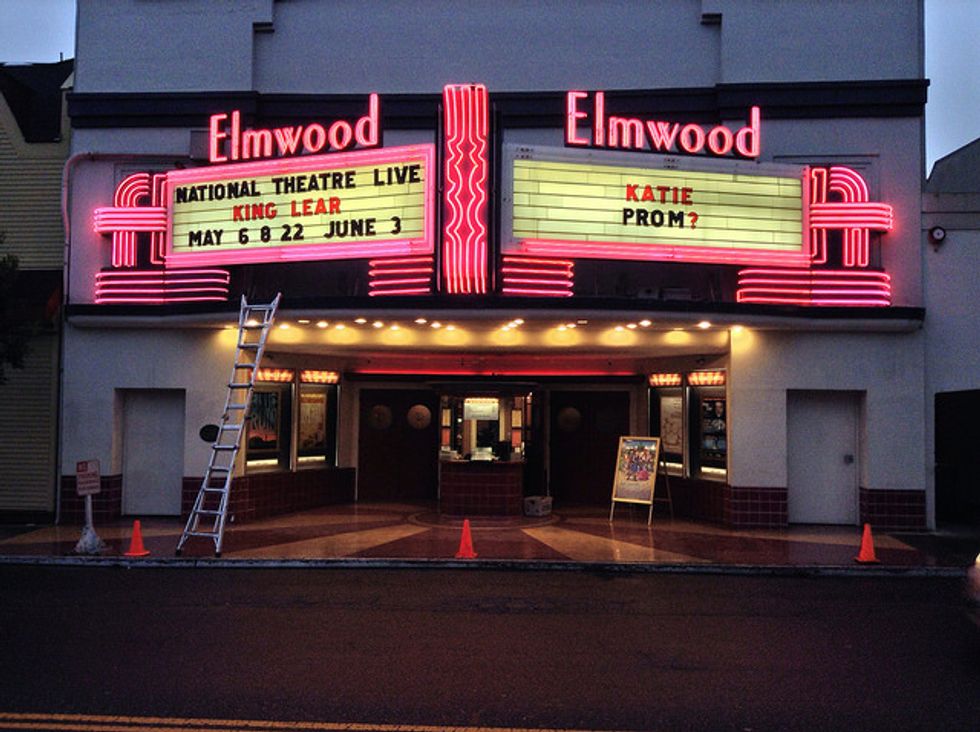 By Justine Mcdaniel, The Philadelphia Inquirer (TNS)
PHILADELPHIA — Allison Warner bought a vowel.
The letters on the makeshift Wheel of Fortune tiles spelled out "PROM?"
Warner pointed to herself in surprise as her face broke into a smile.
And she said yes.
Warner, a senior at West Chester Rustin High School, was emceeing the Sir Rustin pageant in front of about 200 students last week when her cohost, senior Liam Doyle, turned the event's intermission into Warner's own Wheel episode.
"Nowadays, you need to find a creative way to ask. It can't just be 'Do you want to go to prom?'" said Doyle, who watches Wheel with his mother four nights a week.
For high schoolers, the prom proposal — or "promposal" — is a well-established trend, with students going all-out in how they ask one another to the end-of-year dance.
The pressure is on, and it often isn't cheap. The average promposal costs $324, according to a survey last month by Visa. Families in the Northeastern United States spend an average of $431 on promposals and an average of $1,169 total on prom, the most of any region in the country.
Promposals have been carried out via dance flash mobs and on horseback. Some have included expensive gifts such as Tiffany's jewelry or designer sneakers.
Often, though not always, it is up to the boys to do the asking.
"It involves a lot. I feel bad for the guys," said Jessica Cantello, a senior at a Philadelhia high school.
But some students are getting creative to conjure up extravagance without the high price.
Cantello and all her friends have received promposals for a recent dance at Drexelbrook, an events center in the area. Her date, John Fazzini, didn't break the bank to surprise her, she said.
He used glowing lights and a sign to ask her in her driveway. But she screamed when she saw it and was touched by the effort he put into it, she said.
At Rustin, Pennsylvania, Doyle said he didn't spend anything on his promposal to Warner, for which he enlisted the help of a few friends and West Chester Area School Superintendent Jim Scanlon. (Scanlon came onstage to play the role of Wheel host Pat Sajak.)
"The true expense came from my heart," Doyle quipped.
At Central High School in Philadelphia, students said only some people carry out promposals. Junior Joshua Canlas spent about $30 on flowers and poster-making supplies to ask his girlfriend of 2.5 years to the prom, he said.
Becca Staas and her boyfriend, Justin Dampman, attend different high schools, so each executed a promposal for the other this year. She made a candlelit display, and he orchestrated a scavenger hunt.
"Now, half the fun of prom is the way you ask someone," said Staas, a high school senior. Dampman is also a senior at an area high school. For George Samuel, a senior, the promposal was a long time coming.
After asking his girlfriend, Olivia Heisterkamp, to the junior prom by reading her a poem at a school event with an audience of about 100, Samuel vowed to do something bigger for their senior year.
Heisterkamp knew it was coming. But she didn't know it would be recently as Samuel competed against classmates for the title of Mr. East in front of about 300 people.
"We needed a talent, and I really had nothing. So I decided, why not try to sing something and…ask Olivia to prom and get that out of the way, too," Samuel said.
With three musically talented friends backing him on drums, piano, and bass, Samuel, who said he had never sung solo to a crowd before, started into Alicia Keys' "If I Ain't Got You." He was so nervous he forgot the first verse.
"Once I heard the song choice, I knew it was happening," Heisterkamp said.
The song wasn't particularly special to them. But it is now, they said.
Samuel pulled Heisterkamp onto the stage, and when the song was over, he asked her to the May 15 prom.
Heisterkamp said yes, and they danced together before sharing a kiss — a quick one because they were in front of the principal, Samuel said.
Those watching let out a collective "Awwww."
Samuel did not spend hundreds of dollars, either. But asking Heisterkamp to prom in a traditional way would have been dull, he said.
"I'm all about surprises, doing things…that make her happy," Samuel said. "Whatever makes her get that smile on her face."
Photo: Nick via Flickr