Teens Tell Tales Of Traveling — Without Parents — Across U.S.-Mexico Border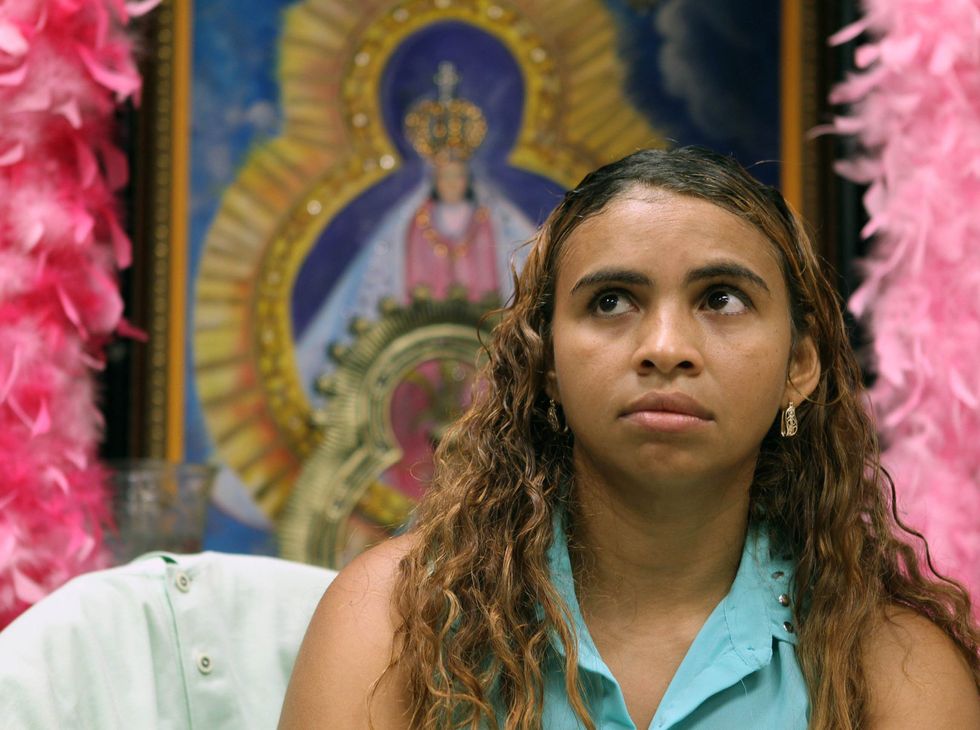 By Alfonso Chardy, The Miami Herald
MIAMI — Soon after crossing into Mexico from Guatemala, 17-year-old Ana became separated from the group of Hondurans with whom she had been traveling and wound up alone in a mountain cottage where she was repeatedly raped by strangers.
"They threatened me, saying that if I ever said something about this they were going to kill me," Ana said amid tears during an interview in a Little Havana home. "The only thing I begged them was not to harm me. The only thing I was thinking was that they were going to kill me. That I was going to die."
Ana's ordeal was the most extraordinary in a series of harrowing stories told by minors from Central America, part of an unprecedented exodus of thousands of unaccompanied children crossing the Mexican border into the United States.
Miami is one of 10 cities where the children are being sent for immigration proceedings as border shelters fill up.
Though unaccompanied children have arrived in the United States for decades, the number has reached levels not seen before after 2011 — with the majority coming from Central America, largely Honduras, El Salvador, and Guatemala. The number of unaccompanied children jumped from an annual average of 6,800 between fiscal years 2004 and 2011 to more than 13,000 in 2012 and to more than 24,000 in 2013, according to a November 2013 report from the U.S. Conference of Catholic Bishops (USCCB). About 50,000 unaccompanied children have arrived since Oct. 1, according to U.S. officials.
While each child may have his or her own reasons for making the perilous journey, immigration attorneys and activists who represent the children say the main reason they are fleeing is intensified gang violence in their home countries as well as abuse and physical violence in their own homes.
Karen, another Honduran teen, said physical violence by her own father and threats from gangs propelled her to leave her country. She said she tried to find safety by moving out of her hometown to other parts of Honduras, but she concluded that the United States was the only safe place for her. Gangs in Honduras and other Central American countries are widespread, posing national security threats because they have become efficient criminal organizations similar to the Mexican drug-trafficking cartels.
Interviews in Miami last week with half a dozen unaccompanied minors who reached the United States show that escaping gang violence is a prime factor in the exodus. Some, like Andrea from El Salvador, were also seeking to join parents who had emigrated earlier. But Andrea herself also cited gang threats as the primary reason for her trip. All of the minors interviewed asked that their last names not be published because of the sensitivity of their cases and pending immigration proceedings.
Ana's fateful journey began in Honduras in February.
"I was threatened by the gangs of Honduras and, because of the gangs, my 17-year-old brother was killed three years ago," Ana recalled. "The gangs also threatened to kill me if I didn't join them."
Ana was the youngest in a group of 12 Hondurans, including adults, who boarded buses and cars to reach the U.S. border.
After crossing into Mexico from Guatemala, Ana suffered the worst experience of her young life — the rape by several men who abducted her after she became separated from her group.
"It was early morning and dark, and when we reached a cottage in a mountain, the men grabbed me after my group disappeared," she recalled.
After raping her, the attackers left. At sunrise, her group found her and the trip resumed toward the U.S. border.
Karen, the other Honduran teen, is represented by Elizabeth Sanchez Kennedy, staff attorney at Catholic Legal Services in Miami.
In an interview at the Catholic Legal Services office in downtown Miami, Karen recounted her trip.
She also crossed the Rio Grande on a raft one cold moonlit night when she was 17.
She traveled on foot, buses, and vans through Guatemala and Mexico to reach a border point near Reynosa, Mexico, which is across from McAllen, Texas.
Karen said she fled Honduras because her father physically abused her and gangs threatened to kill her.
"I think it's very important for people to understand that this young lady's case is a very typical case and that they embark on this very perilous and dangerous journey only as a last resort," said Randolph McGrorty, executive director of Catholic Legal Services of the Archdiocese of Miami. "She really tried to seek safety in her own country on many different occasions. She didn't take this journey lightly. She didn't take it on the promise of a work permit. She took it to save her life."
In her own words, this is how Karen, now 19, describes the reasons for leaving Honduras.
"I was fearful of my father's physical mistreatment of me, and fearful of the gangs," she said. "They killed my cousin and my aunt."
While many of the unaccompanied children are arriving from Honduras, there are also significant numbers coming from El Salvador and Guatemala.
Andrea, who was 14 when she crossed the border, traveled from Sensuntepque, about 40 miles northeast of the capital, San Salvador.
She said she fled El Salvador because gang members were pressuring her to join. Andrea's mother, Sandra, said she encouraged her daughter to come to the United States so the family could be together.
"It is very hard for us as parents to expose our children to the dangers of these journeys," Sandra told reporters in explaining why she had allowed her daughter to come to the United States by herself. "It is not easy for a parent to do this, but it is necessary to keep a family together."
Andrea, now 15, said that for a month earlier this year she endured hunger, cold, and seemingly interminable walks to finally make it across the border.
"I was very scared," said Andrea. "I thought I was never going to arrive. That something bad was going to happen to me."
After being detained in a shelter near the border, immigration authorities released her and she then flew to Miami and rejoined her mother at Miami International Airport.
Andrea said her goal now is to stay in the United States, study hard, and "achieve something in life."
Photo: El Nuevo Herald / MCT/ Roberto Koltun
Interested in world news? Sign up for our daily email newsletter!