Found Guilty Of Sexually Harassing Interns, Tennessee GOP Leader Quits
@next2godwin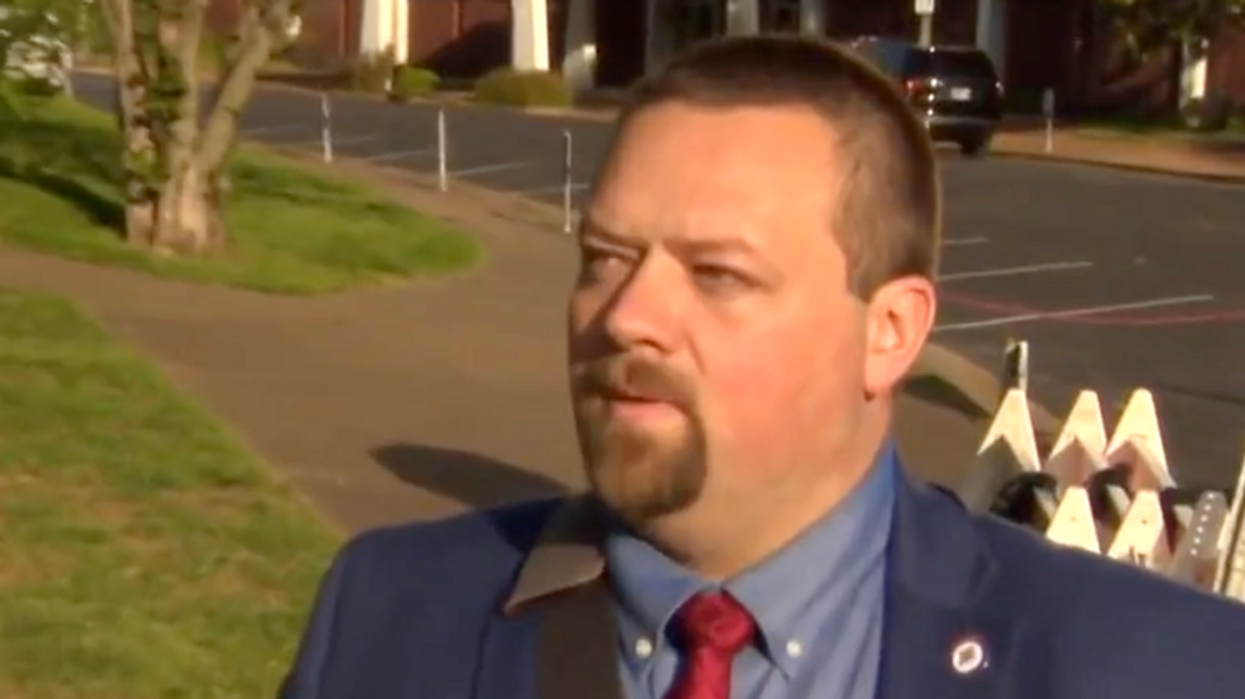 A Tennessee House Republican has abruptly resigned after news broke that a bipartisan ethics committee report found him guilty of sexual harassment related to complaints reportedly made by at least one female legislative intern.
Last month, an ethics subcommittee of the Tennessee House of Representatives found that Rep. Scotty Campbell, R-Mountain City, the vice chair of the House GOP caucus, had violated a workplace discrimination and harassment policy.
However, less than two hours after Campbell told The Tennessean that the damning finding was not a cause for resignation, lawmakers returned to the House chamber from their lunch break on Thursday to find Campbell's desk empty.
He had resigned.
Tennessee House Speaker Cameron Sexton (R) confirmed on Thursday afternoon that Campbell — one of the Republicans who voted to expel three Democratic lawmakers who partook in a gun reform protest in the chamber — had handed in his resignation letter.
"I resign from the Tennessee House of Representatives. Effective Immediately," stated the letter dated 2:18 p.m. that Thursday.
Campbell's sudden departure came hours after a WTVF-TV reporter confronted him en route to Capitol Hill about allegations that he had made inappropriate comments to at least one legislative intern.
"I had consensual, adult conversations with two adults off property," Campbell told the reporter, according to CNN. "I did not know that a workplace policy can be enforced when you're not at work."
However, according to WTVF-TV, legislative interns were typically in-state university or college students. And in an email to university officials, the victim labeled the GOP leader's comments sickening and unreciprocated.
Campbell allegedly told the victim, who he had seen entering her apartment with another 19-year-old female intern, that "he was… imagining that we were performing sexual acts on one another" and "how it drove him crazy knowing that was happening so close to him."
"I uncomfortably explained that that was not happening, and he insisted that he knew it was and asked me to tell him about it," the victim said, per WTVF-TV.
"I explained that [the 19-year-old] is my friend, and he proceeded to describe how sexually attractive he finds her," the victim added.
In her email, the victim also reportedly recalled that Campbell demanded to know "how many men I've slept with" when she visited his apartment on March 15 to return a wrench.
"I told him zero, and he insisted that I was lying and told me not to lie. He then proceeded to ask how many women I've slept with and said he bets girls go crazy over me," the victim's email stated.
The victim also allegedly said she "recoiled and said I felt sick and immediately left" after Campbell "begged me for several hugs" and "then reached out his hand towards me and grabbed me around my neck."
Campbell denied the allegations upon confrontation outside the Capitol and insisted to the WTVF-TV reporter that he "had consensual conversations that were agreed to, and I'm really surprised that we are here this morning."
When asked what he meant by consensual conversations, Campbell replied, "Private conversations are supposed to be private."
Campbell, a self-described "promoter of entertainment myself," raised eyebrows earlier this year when he worried aloud on the House floor that the words "or similar entertainers" in a Republican anti-drag bill would prohibit "bra and panties" matches at county fairs.
The workplace discrimination and harassment subcommittee — comprised of two Democrats and two Republicans — investigated complaints into Campbell's conduct, presumably by the interns, and found his actions violated the Tennessee General Assembly's policy on workplace discrimination and harassment.
The ethics subcommittee's March 29 report also stated that "discrimination and harassment in any form will not be tolerated" and that "no further information concerning this complaint will be released."
WTVF-TV reported that Speaker Sexton had received a memo summarizing the subcommittee's findings more than a week before Tennessee House Republicans expelled two of their Democratic colleagues. Yet, there were no public repercussions for Campbell.
"[Sexton] knew about it before they moved, and he pushed to expel us for talking out of turn," said Rep. Gloria Johnson (D-Knoxville), one of the three Tennessee Democrats who faced the expulsion vote earlier this month.
"This resignation did not come because they felt like what they did was wrong. It came out because of the news, because you brought it up in the news," Rep. Justin Jones (D-Nashville), one of the two expelled but reinstated Democrats, told WTVF-TV.
Campbell issued a statement after his resignation, saying that he "apologize[s] to my family, my friends, and those who misunderstood my intentions" and was "proud of the good things we were able to do for Tennesseans."
The Johnston County mayor, Larry Potter, has said that the county commission will appoint someone else to fill Campbell's seat until a special election can be held, NewsChannel 11 has reported.