'Terrified' Trump On Newsmax Prompts New Witness Tampering Charges
@CynicalBrandon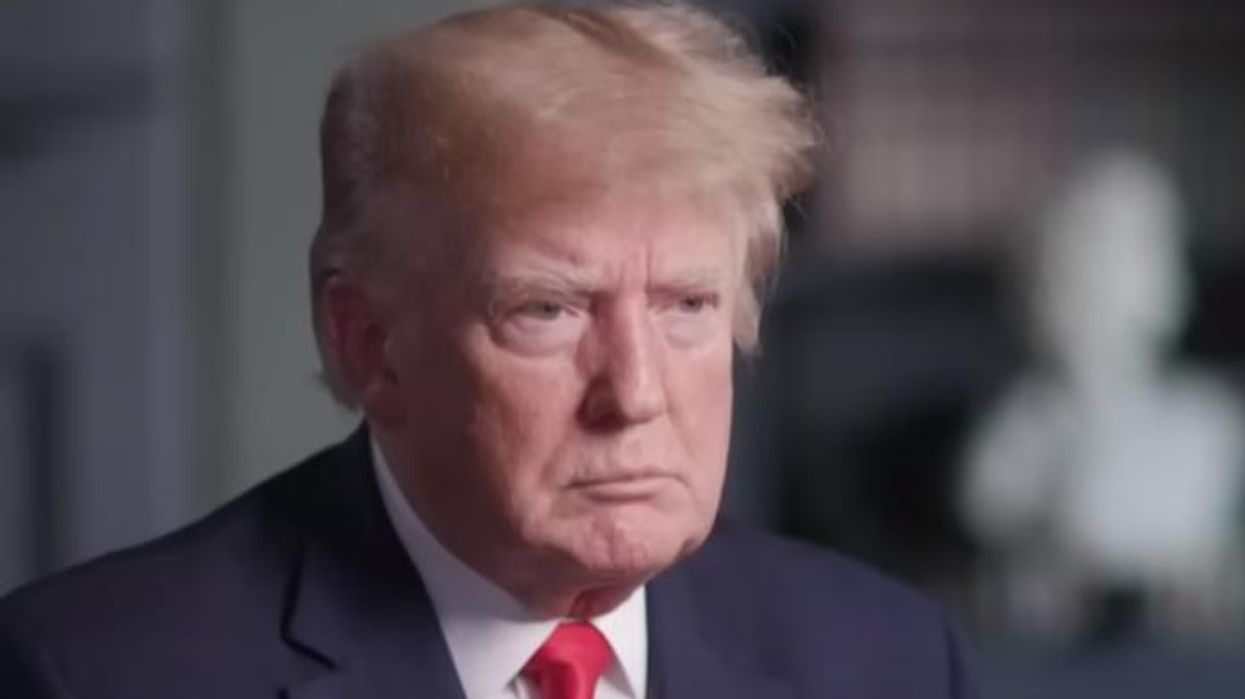 YouTube Screenshot
Former President Donald Trump joined Newsmax for an interview that aired on Thursday morning in which he spewed out a laundry list of bizarre accusations against ex-White House aide Cassidy Hutchinson, whose sworn testimony before the House Select Committee to Investigate the January 6th Attack on the United States Capitol on Tuesday was absolutely devastating for Trump.
A visibly agitated Trump complained about Hutchinson's recounting of his behavior during the insurrection.
"Some whack job can stay this stuff and get away with it, and other things, that I wanted guns at my rally. Okay, now I'm speaking, why would I want guns? I don't want people having, standing with guns in my rally," he said on Wake Up America.
Hutchinson recalled that Trump believed that his armed supporters were "not there to hurt me."
Those conjectures are not without warrant.

On Thursday afternoon, CNN National Security Reporter Zachary Cohen reported that "multiple sources" revealed to him, anchor Kasie Hunt, and Congressional Correspondent Ryan Nobles that Hutchinson told the bipartisan House panel "that she was contacted by someone who was attempting to influence her testimony."
Reprinted with permission from Alternet.