In January 6 Probe, Things Are Getting 'Real Bad' For Trump Gang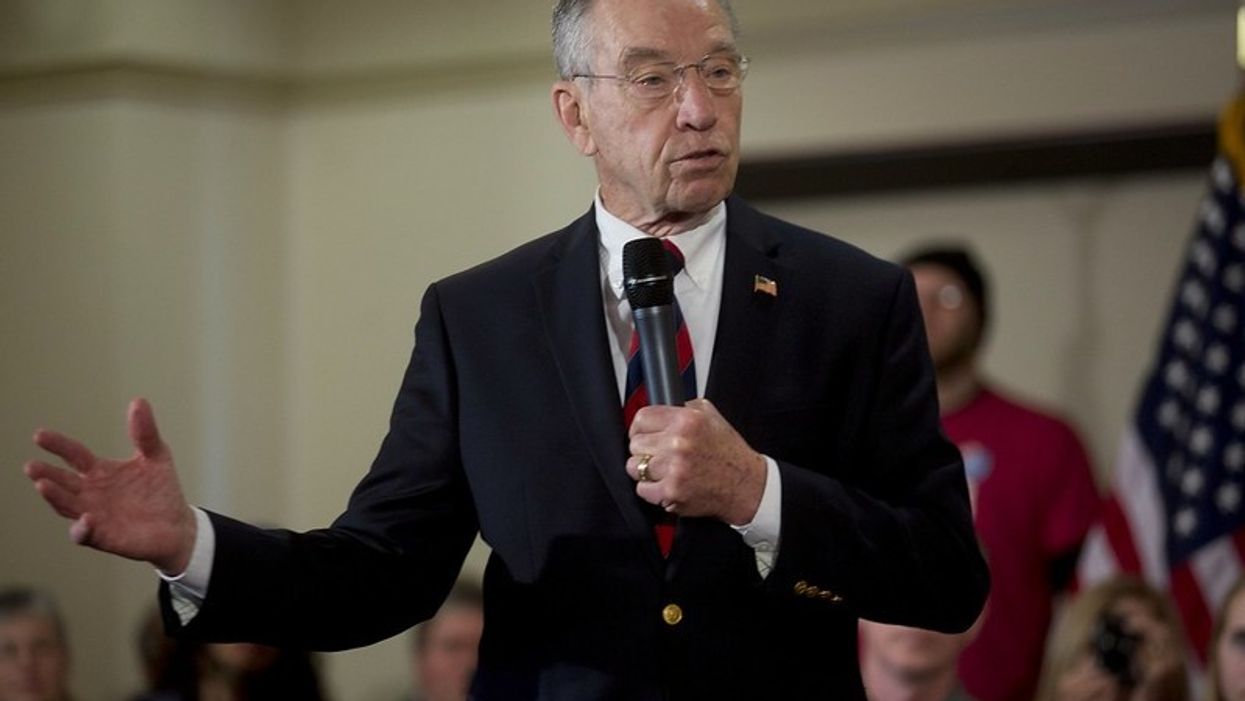 The stunning revelations from the last public session of the January 6 committee have not yet been fully analyzed. Side disputes concerning the details of Cassidy Hutchinson's testimony — such as whether the former president assaulted a Secret Service agent on January 6 for refusing to drive him to the Capitol (though there is no doubt that he intended to go there) — have distracted from the emerging clues about Trump's coup plot.
First, it's critical to understand that the bizarre fracas alleged to have occurred inside the presidential vehicle was not merely an impulsive outburst by an enraged Donald Trump. His Secret Service detail's refusal to take him to the riot scene at the Capitol infuriated the president because that trip up the hill was part of an elaborate plan he and his gang were trying to execute. He had dispatched a huge mob he knew to be armed and angry to intimidate Pence from certifying the election of Joe Biden as president.
Whatever Trump aide and former Secret Service agent Anthony Ornato said to Hutchinson about the president's hissy fit was far less significant than what Rudy Giuliani told her four days before the riot.
"Are you excited?" the former New York mayor asked her, clearly excited himself. "The sixth is going to be a great day. We're going to the Capitol. The president's going to be there. He's going to look powerful. He's going to be with the members [of Congress], he's going to be with the senators. Talk to the chief about it" — meaning her boss, Chief of Staff Mark Meadows — "he knows about it."
When Hutchinson mentioned her cryptic chat to Meadows, he said: "There's a lot going on, Cass. Things might get real, real bad on January 6."
Things got worse than "real bad," in part because Vice President Mike Pence was resisting the role set for him by coup strategist John Eastman, a conservative law professor recruited to develop a scheme to deny the constitutional process of accepting the rightful electors. Defending his constitutional responsibilities, Pence declined to accept their fake electors or to send the electoral count back to the states to be "fixed" by Republican state legislators.
And that led not only to demands for his summary lynching by Trump's supporters, but a gambit to remove him from his traditional role in the counting of electoral votes and replace him with Sen. Chuck Grassley (R-IA), the president pro tempore of the Senate.
On January 5, the dim Grassley suddenly blurted a rather bald hint about what he anticipated the next day during the joint session of Congress where the electoral votes were to be tallied. "Well, first of all, I will be — if the vice president isn't there, and we don't expect him to be there, I will be presiding over the Senate." Recall here that the next day, Pence refused to get into a vehicle with Secret Service agents from his detail under the Capitol, as rioters roamed its hallways seeking to murder him, because he feared the agents might kidnap him to prevent the certification of Biden's victory.
What if they had? Without Pence present, Grassley could have carried out the Eastman scheme. His Senate staff quickly tried to whitewash that incriminating remark, but emails from Trump lawyers prove they wanted Grassley, not Pence, to oversee the count for precisely that reason.
It may not be mere coincidence that Grassley's top aide on the Senate Judiciary Committee was Barbara Ledeen, a notorious intriguer closely associated with Ginni Thomas, the wife of Justice Clarence Thomas. Ginni Thomas is known to have expended great energy promoting the coup in communications with Meadows and others — and has recently reneged on an agreement to testify before the select committee. She no longer seems "eager" to answer questions under oath. Stonewalling is the Ginni Thomas defense.
At this point in the investigation many crucial aspects of the plot remain opaque, including the precise roles played by Roger Stone and Mike Flynn, who urged a new banana-republic style election under military control, and by the members of Congress who were prepared to toss out the votes of their constituents and install Trump as dictator. Both Stone and Flynn took the Fifth Amendment, Flynn infamously doing so when asked whether he supported the peaceful transition of power under the Constitution.
Meanwhile more witnesses have come forward, including former White House counsel Pat Cipollone, who testified for eight hours without invoking the Fifth Amendment. There's a lot more information that we will soon know — and it's "real, real bad."