Texas Abandons 'Fraud' Claim, Restores 95,000 Voters In Settlement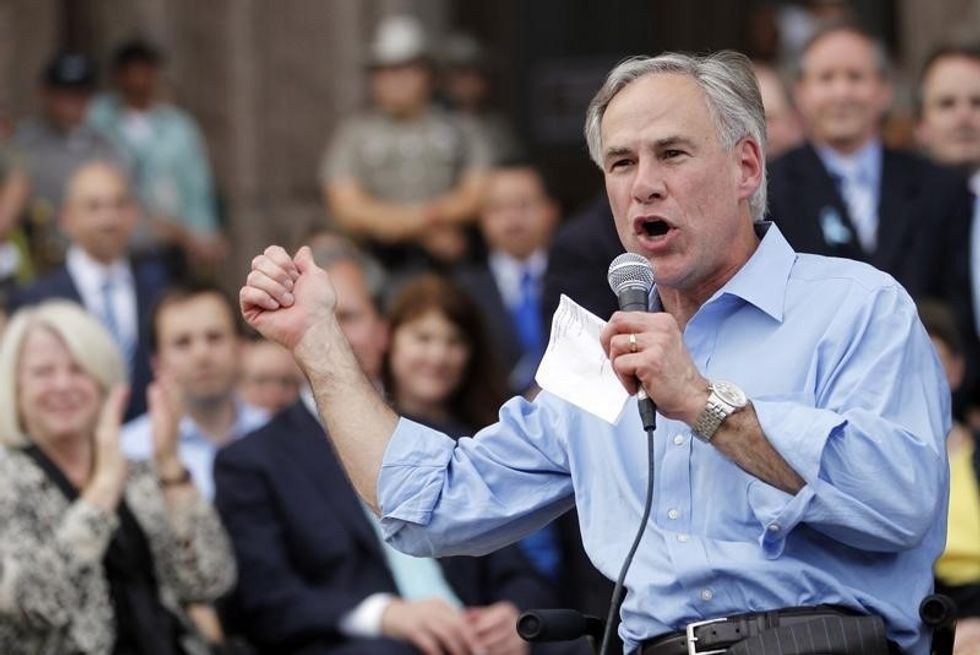 The Republican secretary of state in Texas on Friday was forced to completely retract his lie about finding 95,000 non-citizens on the Texas voter rolls — a statistic he used to try to purge tens of thousands of eligible voters from the books.
As part of a settlement with civil rights groups, the state of Texas will have to rescind its initial advisory that made the false claims about voter fraud, and will have to notify anyone who received correspondence questioning their registration and citizenship that they are, in fact, still registered to vote in the U.S.
"Three months after the state released a discriminatory and flawed voter purge list, they have finally agreed to completely withdraw the advisory that risked throwing tens of thousands of potentially eligible voters off the rolls," Beth Stevens, voting rights legal director with the Texas Civil Rights Project, said in a statement on Friday.
Texas Secretary of State David Whitley announced in January that he uncovered a massive number of non-citizens on the voter rolls, and claimed 58,000 of them had voted in Texas. He reached out to counties to begin purging those voters from the books, unless the people he identified as non-citizens provided proof of citizenship within 30 days.
Whitley's claim began to fall apart almost immediately after he made it. Counties realized that some of the people on the list were in fact naturalized citizens, while others were just duplicate names.
Yet that didn't stop the purge effort. Nor did it stop GOP officials — including Trump — from using the claim to back up a phony narrative about "voter fraud."
"58,000 non-citizens voted in Texas, with 95,000 non-citizens registered to vote," Trump tweeted in January after the fake news began to spread. "These numbers are just the tip of the iceberg. All over the country, especially in California, voter fraud is rampant. Must be stopped. Strong voter ID!"
Ken Paxton, Texas' GOP attorney general, helped spread that fake news by declaring a "VOTER FRAUD ALERT" on Twitter. Texas Gov. Greg Abbott praised Whitley for allegedly "uncovering and investigating this illegal vote registration."
Civil rights groups, however, filed suit against the purge shortly after it began.
And a federal judge sided with those groups in February, rebuking Texas officials for pushing the lie and abusing the "power of government to strike fear and anxiety and to intimidate the least powerful among us."
"State officials have wasted hundreds of thousands of dollars and struck fear and confusion into thousands of voters in order to pursue their voter suppression agenda," Stevens said. "We are glad that this particular effort was stopped in its tracks and we will remain vigilant to ensure that not one single voter loses their right to vote due to the actions of state officials."
Published with permission of The American Independent. 
IMAGE: Texas Governor Greg Abbott speaks during rally at the State Capitol in Austin, Texas, REUTERS/Mike Stone