Texas Abortion Clinics Seen Facing Long Odds In Fight On Limits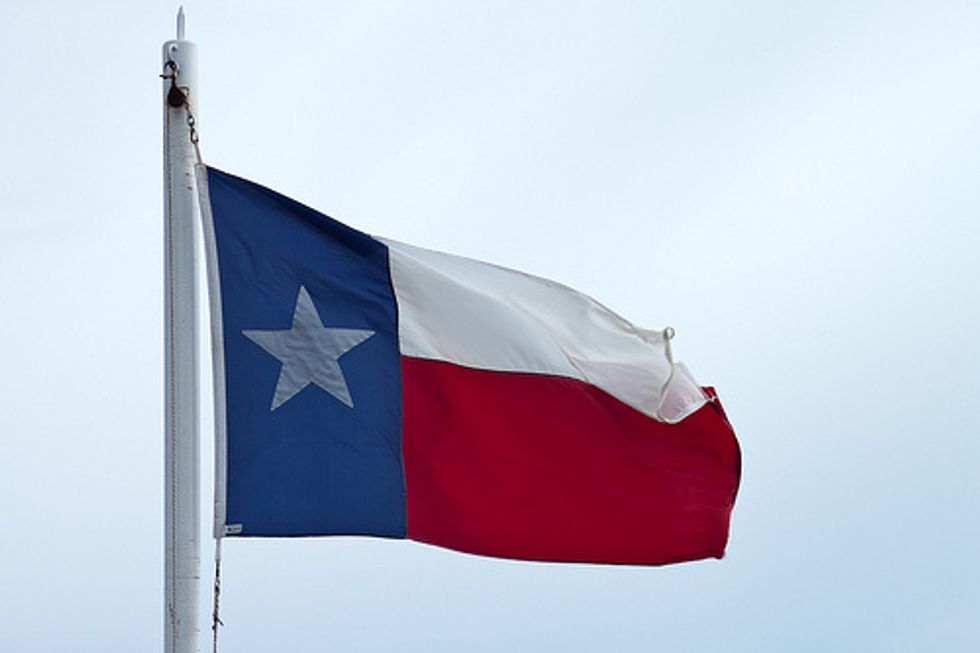 By Laurel Brubaker Calkins, Bloomberg Politics (TNS)
Texas abortion clinics that persuaded a judge to throw out restrictions may face long odds in convincing a conservative U.S. appeals court to permanently block laws that would leave the second-largest U.S. state with only seven facilities, compared with 41 two years ago.
The clinics this week will go before three judges appointed by Republican President George W. Bush, asking them to uphold the ruling that the law violates women's constitutional right to an abortion. The U.S. Court of Appeals in New Orleans has repeatedly ruled against the clinics in earlier battles.
"The New Orleans court is widely and correctly viewed as one of the most conservative appellate courts in the country," Brian Wice, a Houston appellate attorney, said in a phone interview. "If this were a playoff game, the clinics should be considered a two-touchdown underdog."
Texas contends the laws protect women's health, and is set to argue Jan. 7 in New Orleans that the opponents are overstating the limits on access they impose.
The state's campaign to limit abortions by tightly regulating clinics and their doctors is playing out against a shifting landscape of abortion statutes nationwide. State legislatures have adopted more than 200 restrictions since a Republican-led push began in 2011. Federal judges have so far rolled back some limits in eight of the 10 states that have faced court challenges. Those rulings have emphasized that women have a guaranteed right to safely end unwanted early pregnancies under Roe v. Wade, the 1973 U.S. Supreme Court decision.
Texas's Republican-controlled legislature in 2013 passed some of the nation's strictest abortion limits at the urging of Gov. Rick Perry, a potential Republican presidential candidate next year. Doctors were required to have admitting privileges at hospitals within 30 miles of their clinics, which in turn were required to meet the same building codes as outpatient surgical centers. More than half of the state's 41 licensed clinics closed on the doctors' hospital-affiliation rule.
Before the Supreme Court called a temporary timeout last year to let the Texas legal challenge proceed, clinics that provided about 80 percent of the state's abortions were on the verge of closing because they couldn't comply with all of the new rules, according to clinic supporters.
If the law is allowed to take full effect, more than one-sixth of all women of reproductive age will live at least 150 miles from the nearest Texas abortion provider. With the seven remaining clinics clustered in the eastern and central parts of the state, abortions will become unavailable in vast stretches of west and south Texas — an area larger than many states.
"Texas now seeks to do indirectly what, for 40 years, it has been unable to do directly: eliminate millions of women's access to safe and legal abortion services," lawyers for the women's rights groups said in court filings.
Texas's abortion fight has bounced between federal courts in Austin, New Orleans and Washington for almost two years. In the latest round, the New Orleans court rebuked the Austin judge who blocked the law for ignoring its earlier rulings. He extended his decision to cover all abortion clinics in the state, in contrast with abortion rights supporters' narrower request that he prevent the rules from closing the last two clinics in south and west Texas.
The high court stepped in to maintain the status quo in October, blocking the appellate court's order that would've let Texas temporarily close the clinics while fighting to make the restrictions permanent. At least four high-court justices will likely want to review whatever decision the New Orleans court ultimately makes, U.S. Supreme Court Justice Stephen Breyer wrote in a Nov. 19, 2013, dissent.
"This is a case with a lot of heat, a lot of light and a lot of eyes on it," Wice said. "The New Orleans court knows there are nine people in Washington who will be grading their papers on this."
The Supreme Court hasn't ruled on reproductive rights since 2007, when it upheld a ban on late-term abortions. The court ruled in 1992 that states can't place an "undue burden" on a woman's right to end a pregnancy before the fetus would be able to live outside the womb.
The clinics are focused on two main arguments to present at the Jan. 7 hearing: First, if too many facilities close, Texas women will lose their constitutionally protected right to abortion because politicians objected to their choices. Second, Texas's restrictions do nothing to improve patient health while drastically limiting access to the procedure.
If all the restrictions are enforced, "the remaining abortion providers would have to increase their collective capacity by 400 percent to meet the statewide demand for abortion services, but the admitting privilege requirement would limit their ability to hire new physicians," women's health advocates said in a November filing.
"Texas's clinic shutdown law has devastated women's access to basic health care over the past year," Stephanie Toti, lead lawyer for the Center for Reproductive Rights, which has challenged the law, said in an e-mail. She said the group is "hopeful" the New Orleans judges will be guided by the Supreme Court's intervention to protect "women's constitutional right to safe and legal abortion."
Texas will counter with two primary arguments of its own: States have the right to regulate the medical profession to protect patient health however they see fit, and the new abortion restrictions won't place an unconstitutional undue burden on the majority of Texas women.
The state's lawyers, led by Texas Attorney General Greg Abbott, a Republican who will be sworn in as governor this month, said 80 to 90 percent of abortion patients still live within what the New Orleans court has previously ruled is an acceptable driving range from an abortion provider.
"The vast majority of Texas abortion patients live within 150-mile driving distances of Austin, Dallas, Fort Worth, Houston or San Antonio_and each of these cities will host at least one" clinic that meets the new rules, the state said in a December filing. Women in El Paso, in far west Texas, can drive one mile across the border to a New Mexico abortion clinic if they prefer to skip the 1,100-mile round trip to providers in San Antonio, Texas's lawyers said.
"If a law does not impose a substantial obstacle in the path of abortion patients, then it does not matter for 'undue burden' purposes whether the medical justification for the law is strong, feeble or non-existent," Texas said in court papers.
The clinics have a difficult task to sway the three-judge panel assigned to their challenge, as two of the three supported Texas in prior rounds of the abortion fight.
U.S. Circuit Judges Jennifer Walker Elrod and Catharina Haynes participated in a separate three-judge panel that in March unanimously reinstated Texas's admitting-privilege rule.
Elrod also sat on a different panel that told Texas it would probably succeed in this round of the challenge, which looks at the combined effect of the restrictions, when the state asked permission to enforce the new limits while it appeals. That was the order the Supreme Court put on hold.
Lawyers who've practiced extensively before the New Orleans court say the clinics might still win — if the judges ignore the partisan political agenda underlying the debate and rule strictly on the constitutional issue.
U.S. Circuit Judge Edward Prado, the panel's third member, "isn't one with a big agenda to grind, and I've known him for 40 years," Sidney Powell, a Dallas appellate specialist, said in a telephone interview.
Although voting to support the clinics would require Elrod to reverse her previous rulings in Texas's favor, she will do that if the case calls for it, Powell said.
"Given the panel, this could go either way," Powell said. "Likely this is just a whistle-stop on the way to the Supreme Court, either way it turns out."
Photo: Bill & Heather Jones via Flickr