Texas Education Board Postpones Action On New Textbooks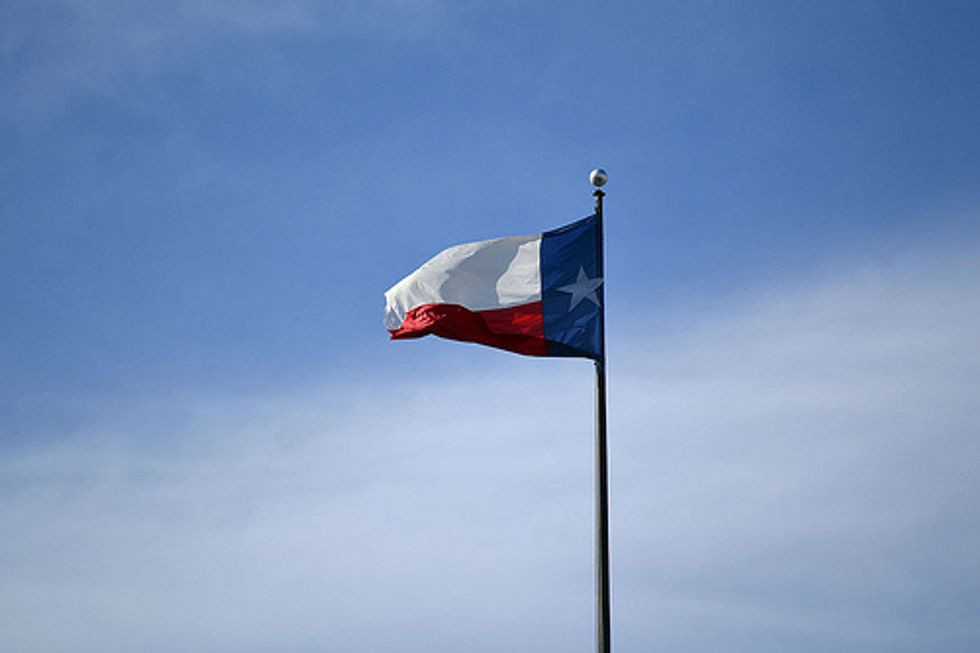 By Terrence Stutz, The Dallas Morning News (TNS)
AUSTIN, Texas — Texas state Board of Education members postponed action Tuesday on new social studies textbooks and e-books after learning that several publishers were still making corrections and other changes to ensure final approval of their books later this week.
After listening to several hours of testimony and debate on the nearly 100 books up for adoption, several members said they were not ready to cast an initial vote on the materials because of uncertainty over what the products will look like after all changes are included.
A motion to tentatively approve the list of books failed as five board members voted yes, five voted no, and four abstained. One other member was absent.
The five no votes were cast by Democrats, while GOP members split on the motion with five voting yes and four abstaining.
Most of the books are still expected to gain final approval on Friday, but one or two could be rejected unless their publishers make changes acceptable to board members. For example, one social studies book for sixth-graders was criticized for referring to the national "common core" standards for schools — a phrase that is anathema to many Republicans in Texas. Lawmakers passed a bill last year that banned use of common core requirements in public schools.
Board Chairwoman Barbara Cargill, a Republican, was among those who abstained. She said she was not ready to vote for books that are still being revised.
"I am just not comfortable voting for something until I read it. I want to see the responses. I don't want to lead the publishers on, making them think I am going to vote for them on Friday because I voted for them today," she explained.
"I will have my mind made up by Friday morning. The publishers have made some important changes (in their books), but I think there are still a few concerns that we need to think about a little more."
Among the criticisms that surfaced during Tuesday's public hearing were the textbooks' coverage of global warming, descriptions of Islamic history and terrorism, and the importance of Moses and the Ten Commandments to the founding fathers.
Democrat Marisa Perez of San Antonio said she and other Democrats also did not like the idea of voting for books that may look different when the final versions come out.
"I want to be able to take a look at the 11th hour changes. I think our publishers have done a great job. But for me, I was a little bit apprehensive over the last minute testimony and recommendations that have come in. I want to make sure I am making an informed decision," she said.
The postponement came after the board was urged by more than a dozen critics to force additional changes in the books. Once approved by the board, they will be used in U.S. history, world history, U.S. government, geography, and other social studies classes beginning in the fall of 2015.
The social studies textbooks and e-books will replace materials that are now 12 years old and in many cases out of date. Board members did give tentative approval Tuesday to new high school math and fine arts books.
Publishers agreed to correct hundreds of errors that were found after the initial drafts of the materials were released earlier this year, but several witnesses at Tuesday's public hearing were still not satisfied.
While some key publishers agreed last week to improve their coverage of global warming issues, conservative critics complained that they had gone too far in highlighting the problem.
"The climate change debate is not about saving the planet, but about the redistribution of wealth," said Merry Lynn Gerstenschlager, vice president of the conservative Texas Eagle Forum.
"I implore you to teach our children both sides of the climate change debate instead of teaching them only unproven theories as facts. I don't believe human activity is causing global warming, and I think it is wrong to teach our children something that has not been proven scientifically," she said.
A U.N. panel of experts on climate science finished a report on global warming earlier this month that concluded that humans are altering the Earth's climate system, primarily by burning fossil fuels.
Just weeks ago, publishers were criticized for not adequately presenting the generally accepted view of leading scientists that global warming is accelerating.
Some publishers were accused Tuesday of watering down their coverage of Muslims and the history of Islam in response to objections from key Muslim groups.
"Five million Texas schoolchildren will not learn the facts about Islam with these books," said Roy White of the Truth in Texas Textbooks Coalition. "The over 500 battles fought (in history) to promote Islam, the killing of Jews, the lopping off of heads. None of that is talked about."
Other groups, however, said some of the books unfairly stereotype Muslims as more prone to violence than other religions and cultures. Meanwhile, a group of 50 college professors and academics presented a letter to the board calling for less coverage of Moses as an influence on the founding fathers and the U.S. legal system.
University of Texas, Austin professor Jennifer Graber said some of the books have gone overboard in their coverage of Moses, Mosaic law, and the Ten Commandments in the founding of the U.S.
"These are not accurate representations for Texas schoolchildren," Graber said, urging the board to revise the materials.
Still other critics complained that some books contain mostly positive coverage of former Communist leaders Joseph Stalin of Russia and Mao Zedong of China, while giving short shrift to former U.S. leaders like Ronald Reagan.
Conservative groups have not been as active on textbooks this year in part because they are based on curriculum standards adopted by the state board in 2010 that reflected a more conservative view of U.S. history.
As one of the largest textbook purchasers in the nation, Texas has a strong influence on textbooks and digital books used in other states.
Although school districts in Texas are free to choose whatever books they want to use, most stay with the list adopted by the State Board of Education because it tracks the state's curriculum standards as well as the questions that are asked on state achievement tests.
Photo via Glenn via Flickr